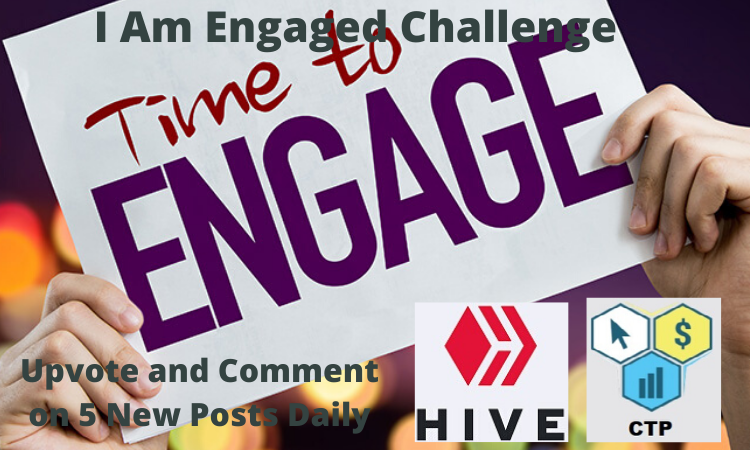 Hello Everyone,
"I Am Engaged" Challenge 10/17/2020
Due to HF24 glitches I have not published an IAEC post in a few days. But things seem to be getting back to normal. Enjoy today's posts!
For more information about this challenge check out the Day 1 post.
It all starts with Engagement
Engage with at least 5 people everyday by upvoting and commenting on their posts at CTP Talk or Hive.

Follow the people you engage with.

Write a post on your CTP Talk or Hive account listing the usernames and the post of the people where you upvoted and commented. Also write a little bit about the post you are highlighting.

Use the hashtag #IAmEngaged to spread the word
Today's Content
Here is todays post for the "I An Engaged Challenge"
I upvoted and commented at
On To Dolphin Status,
Steven Ackerman
I invite you to join my Telegram Group.



Feel free to stop by and make a comment or ask a question.
Plus 1 Success Here is a free gift. No opt in required!