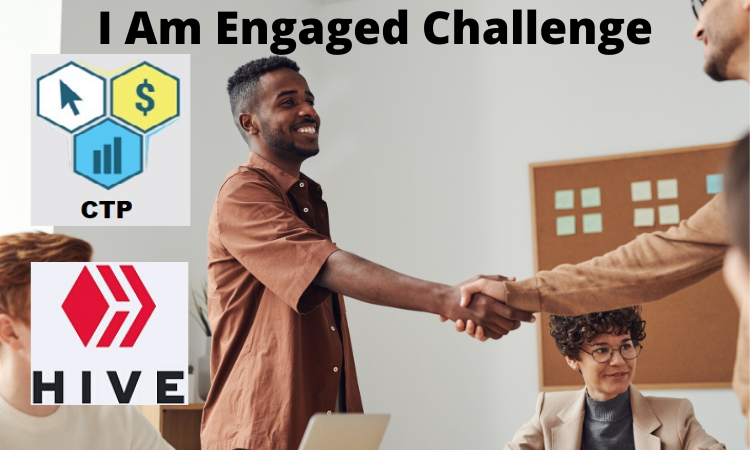 Good Morning Everyone,
Here is a new challenge for you. In the tradition of "I Am Alive", I wanted to start a new challenge called "I Am Engaged"
If you watched the "Crypto Monday" telecast on 6/8/20 (https://www.facebook.com/ClickTrackProfit/videos/264789704759505), Jon talked about the 5/500/5000 plan at about minute 14:00. I would suggest you watch the entire video but this section explains about how we get to 5000 Hive Power and become a Dolphin at Hive.
It all starts with Engagement.
So here is my Idea.
Engage with at least 5 people everyday by upvoting and commenting on their posts at CTP Talk or Hive.

Follow the people you engage with.

Write a post on your CTP Talk or Hive account listing the usernames of the people where you upvoted and commented.
That's it. Easy Peasy!
So here is my first post for the "I An Engaged Challenge" Day 1
I upvoted and commented at
@rcaine
@achim03.ctp
@pixiepost
@ghcamry
@bradleyarrow
On To Dolphin Status,
Steven Ackerman
P.S. This is brand new and fully my idea. If you have suggestions please let me know how we can launch and improve this challenge