When I joined the hive community I never ever had this idea that I could be able to do this much. When I joined steem then it was in pretty good condition. I mean I don't remember the exact price but I guess it was 3$/steem. In the early days of the steem, it was so hard to get some good votes. I wasn't a very serious person and I used to post once in a while. Then I Joined the neoxian city, hence my steem Journey began.
When I was looking at my hive wallet and hive-engine wallet I actually realized I have done a great job. Many seasons came and gone and we are still here. We have seen a bearish red market when the red blood was everywhere. And now everyone is enjoying the bull run again. This is a crypto life. I have learnt so much in this community that I actually regret Why I didn't know about Bitcoin and other cryptos. Anyways no matter what we move.
Hive-engine wallet
---

hive wallet

My Hive-engine wallet is more valuable than my hive wallet :P XD. My hive wallet has suffered a lot. I have always been on power down and I invested a lot of my hive earning in different projects. You can say my money is scattered. I invested in pretty cool projects mainly Neoxag, Splinterlands, Bro, Leo. Hive-engine wallet is showing you my investment in neoxag and other coins.
Three years of hive Journey has given me a lot. I was consistent and I found the best ever block-chain game splinterlands. Now I am posting regularly and also playing splinterlands. All the money you have been seeing, I earned through hive and splinterlands. I could have more than 10k Hp by now but I decided to divert my money in different directions rather than locking it up in one place. I don't know how much I was wise with my decision but I have no regrets.
My splinterlands assets
I have three accounts. Xawi is my main account. Everythingsmgirl is my silver gold level accounts with beta edition cards. Zawarrior is only a gold foil silver level account. Some of the summoners are silver level and some are bronze.
---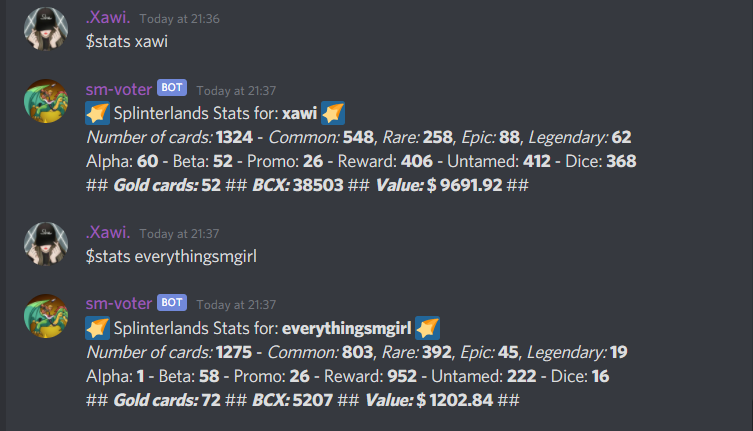 Let's calculate what I have earned in three years.
Xawi Splinterlands assets 9691$ let's take it only 9k. I am rounding off my numbers.
9k + 1000+1000-+3000 +1000==> 15k$
15k$ without investing a single penny is not that bad I suppose. But yep I have invested my time, my commitment my dedication and that's worth a lot.
I am not bragging about my assets and I don't want my village people to eye my money :P XD I just wanted to calculate what I have earned so far. Also, I was postless and i needed to post something 😂
Posted via neoxian.city | The City of Neoxian