Charles Hoskinson says the price of Dogecoin could collapse, causing a failure of regulation for the crypto industry.
Charles Hoskinson - Cardano creator, IOHK CEO - criticized Dogecoin's rapidly growing market value.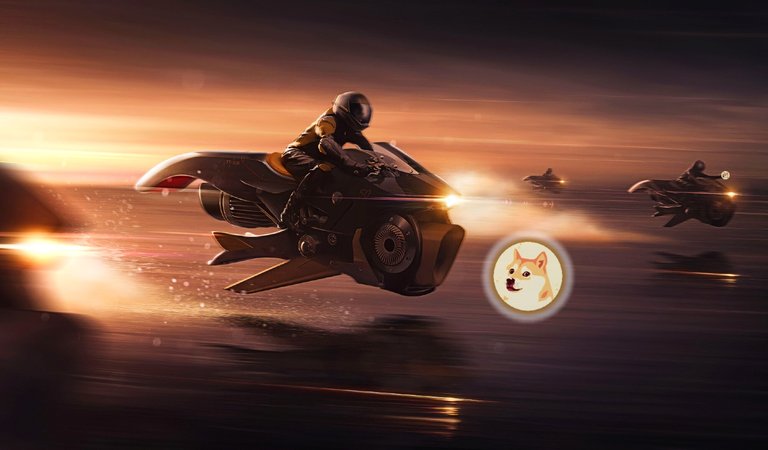 ~source
Prices will not last, says Hoskinson
#melonflasc and co...
The recent performance of Dogecoin prices - which has risen by 124% in the last 24 hours - has prompted Charles Hoskinson to comment on the state of the currency.
He noted that Dogecoin was largely driven by the promotion of the currency by billionaire Elon Musk on Twitter. He added that their growth was also driven by "smart whale market manipulation", possibly referring to / r / WallStreetBets, a Reddit community that hosted many early campaigns.
The growth rate of Dogecoin is unsustainable, says Hoskinson. For him, Dogecoin does not have a stable development team, the currency code is largely based on Bitcoin and the currency is not well equipped to deal with security issues (if any).
Hoskinson even encouraged investors to sell their DOGE. "If you made money, great, but get rid of them! It's a balloon, it's not real, there's nothing sustainable there, "he said.
Will you be selling your DOGE?
A regulatory failure may occur
In addition, Hoskinson suggests that the Dogecoin balloon could bring long-term failures to the crypto industry.
He believes that once the Dogecoin bubble bursts, there will be regulatory requirements from agencies such as the SEC and the US Congress.
Hoskinson suggests that if this trend continues, the crypto industry will be regulated to the extent that blockchain projects will be needed to obtain the same approvals as the banking industry.
Will this affect Hive projects? How about Hive, HBD, Leo, Cub, and our second-layer tokens?
He added that even before the bubble burst, too much market value could attract parliamentarians and international regulators.
I've said enough!
I feel it can be much more transparent and fair to let you see the guy talking about this right here:
Let me know your thoughts on this. We are all into crypto and any feedback could help me and others here.
Thank you!
With respect and research,
@regenerette

Posted Using LeoFinance Beta**