Hello and welcome to all the readers.
Last post, my Ego shot up to 45% after i opened a new card pack.
After that, i have been on strict diet doing lots of lessons.
Managed to reduce Ego to 35%, which is not bad.
Today, i purchased another card pack using vibes.
This is what i got: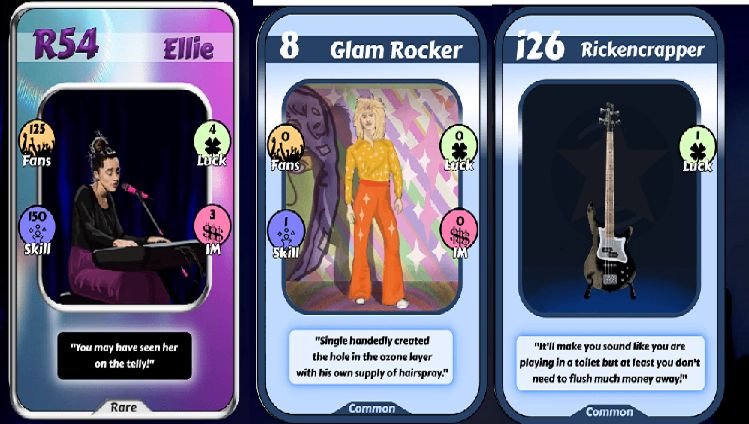 R54 Ellie - 125 fans, 150 skills, 4 luck
8 Glam Rocker - 0 fans, 1 skills, 0 luck
R6 Rickencrapper - 0 fans, 0 skills, 1 luck
A good balanced pack of fans and skills :-)
Way forward:
Keep doing lessons.
Also do some big missions.
Try my skills in music promoters
Keep buying packs.
Updated Stats:
Currently on level 49.
Starbits - 57478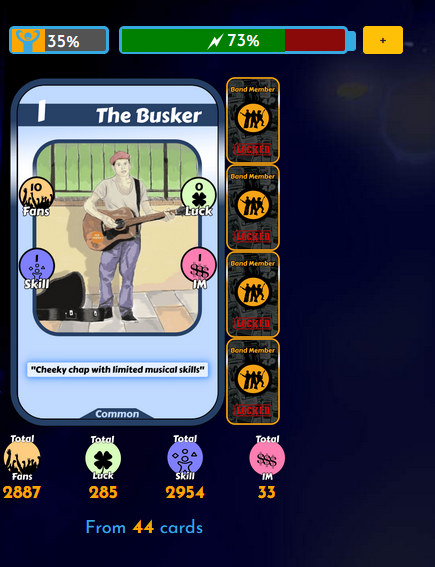 Skill - 595 from cards, 2359 from lessons
Drunks - 2887 from cards, temporary 0
Ego from fans - 2887 (0 temporary drunks)
Ego from missions - 1675 (added 59 since last post)
Total - 4562
Ranking:


moved up 6 places.
Thank you for reading my post.
Have a nice day.
Farhad
[imfarhad]
Previous Rising Star Post - https://peakd.com/hive-195370/@imfarhad/rising-star-went-shopping-bought-a-pizza-box-from-market-using-starbits-and-a-three-card-pack-using-vibes