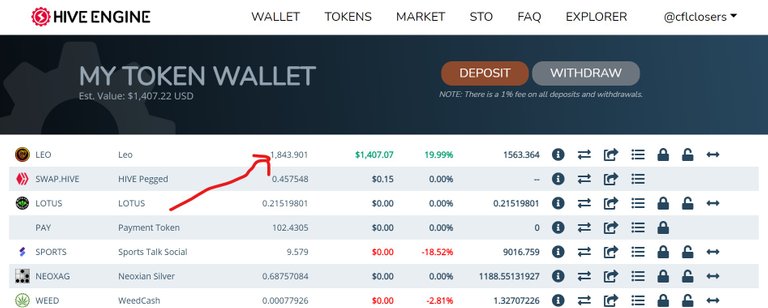 Well, I'm sticking with the plan and my adrenaline is pumping. I just sold 2500 steem for the Leo Dream. I figure I would sell half of what I had left because I see no future in steem other than a pump but I liked having an even 5000 bag.
I sold 600 last week for Leo and staked it and now I've sold exactly half of remainder for Liquid Leo.
It worked out that after fees and I converted 2500 steem to 1358 liquid leo bringing me to a grand total of 5475 in my control.
It seems that I'm finally shaking loose from steem and moving toward the future. I'm not a nimble crypto guy so I'm hoping that getting involved in BLEO on defi is easy to do and a profitable journey.
I'm hitching my wagon to @leofinance and trusting in their clear vision and financial literacy to make better use of my moldy old steem.
Say hello if you see me on the Moon!
Posted Using LeoFinance Beta