Price charts are a fascinating thing to look at and one that I particularly use as a metric to decide if I'm interested in a project is the one week chart.
For hive, in particular, our one week chart has looked quite encouraging. Things seem to be looking up and after the minor correction today, the price has been headed in the right direction.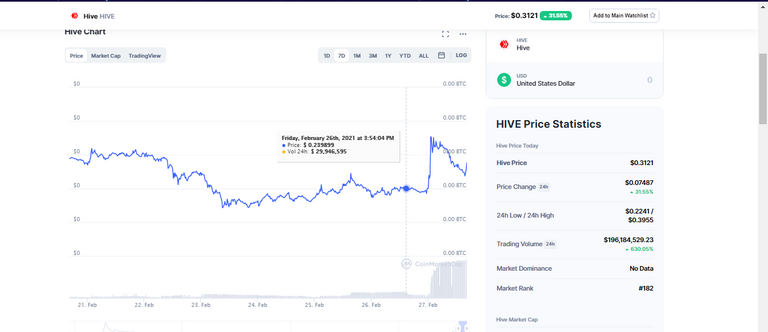 Judging by our current trajectory, we might be looking at a bull run of gargantuan proportion. It is also worth noting that we're slowly but surely decoupling from the Steem shackles.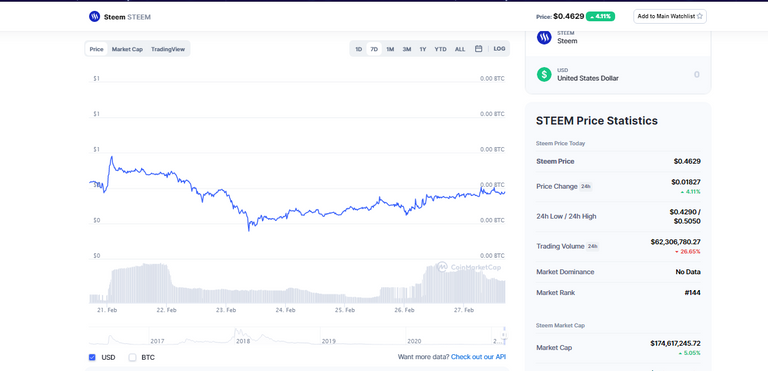 I don't know if the recent move is related to bots having a hyper interest in Hive or if the scale has finally dropped in the eyes of people in crypto space.
I'm glad we can get this kind of move that's putting us on the front page of gainers and has us climbing up in rank. Based on quality, hive is supposed to be a top 20 coin at least. We're sub 100 at the moment, so the closest checkpoint should be to get to 100th mark.
We'll need everything to be perfect and a community effort to push our way through.

Posted Using LeoFinance Beta