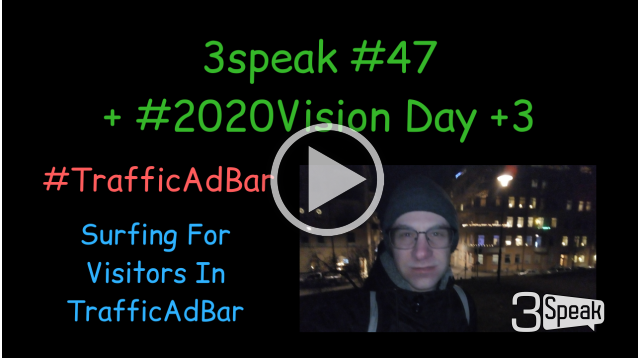 ---
Hello 3speak and CTPtalk, this is Erik Gustafsson, @flaxz on Steem, 3speak and CTPtalk, and in this video I continue to combine #2020vision with my daily vlog and it's day +3, and here I talk about TrafficAdBar and how to use it to get the best results.
I also make a screenrecording surfing 4+ pages for the #2020vision run by @pixiepost, this is creative pushups.
TrafficAdBar Surfing
TrafficAdBar is a Traffic Exchange (TE) and here you surf for Hits and Points, your Hits goes directly to visitors to your ad, and the points are used in the Level Ladder, and the higher you get the more free extra visitors you get to your website.
There are also some bonuses while surfing where you can get extra Points, like every 25 pages you get rewarded for clicking the ad of a featured member.
You can also earn extra Points by using the Ad Bar, you do that by taking the TrafficAdBar link to your website and promote it in other TE's, but to be honest I don't want people to get distracted from the message on my site so I don't use that.
They also have Ad Units that you can place on your website and you earn extra points when people click on the ads.
Plus they also have an affiliate program where you earn Points for the surfing that they do, and if they upgrade it pays really great commissions.
TrafficAdBar Advertising
The ads in TrafficAdBar are really important, because when people surf they will in most cases see several ads and they will have to choose which one they want to click on next, this means they are more likely to click an ad that they are interested in.
You have a small title and a short description to play with for the message of the ad, so experiment a bit and see what works best and gives the best result.
You should also make sure that both your tracking and the website you are sending visitors to are encrypted with https, and if possible make it mobile friendly since the surfing module is also made for mobiles and not just computers.
The owner of TrafficAdBar is Darren Merret and he also owns CashJuice which is a social media and blogging platform for affiliate marketers, and several members of CTPtalk are also using this platform, and this platform is also fully integrated with your public profile in TrafficAdBar you just need to sync them to make it work.
Conclusion
So as a conclusion this TE can deliver a lot of targeted visitors, and is a great way to build your list, and do remember the long game here is to continuously get as many Points as you can and climb that ladder to get over 1000 free visitors every 3 days.
This is my own personal opinion, do your own research before investing, and seek legal counsel if uncertain.
Enjoy watching the video!
---
Credits For Music
Music Intro: YouCut
Music Theme: Turismo
URL: https://icons8.com/music/
Music Video: YouCut
Music: Silence theme
Musician: InShot
Stay Awesome!
Sincerely,
Erik Gustafsson
https://www.ctptalk.com/@flaxz
Do your own research before investing.
---
Join me on Discord: https://discord.gg/F6cCZ2N
Join me on ClickTrackProfit: https://clicktrackprofit.com/flaxz
---
Sign up for free to my email course's and ebook's, click the banners below.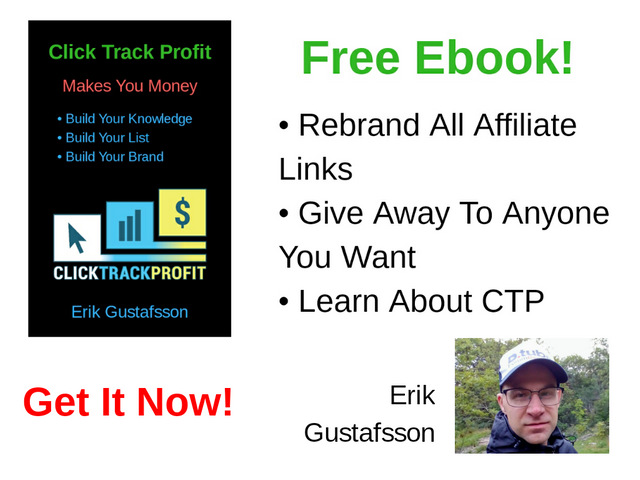 ---
▶️ 3Speak