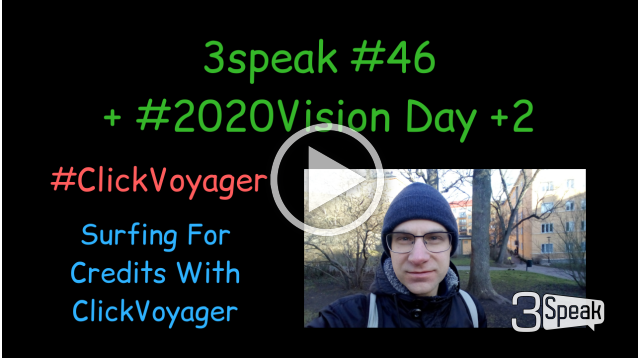 ---
Hello 3speak and CTPtalk, this is Erik Gustafsson, @flaxz on Steem, 3speak and CTPtalk, and in this video I continue to combine #2020vision with my daily vlog and it's day +2, and here I talk about ClickVoyager and how it's advertising and surfing works.
I also make a screenrecording surfing 4+ pages for the #2020vision run by @pixiepost, this is creative pushups.
ClickVoyager Surfing
So this is a Traffic Exchange (TE) where you surf for credits which you can use to advertise your own offers or your list, and to get the most out of it you can surf 250 pages on Sundays and get a 7 day Silver Upgrade that will earn you more credits while surfing.
They also have games while surfing like hangman, cards with low or high guess, and gifts, plus you also get 1 free spin in the CV Slot for each 50 pages that you surf, so the upgrade together with these games earns you on average about 1 visit (10 credits) per page surfed over time.
You also earn extra credits for surfing on Mondays, and they have a referral program that earns you credits up to 5 levels deep, but it does not pay any money though.
ClickVoyager Advertising
So the advertising allows you to send visitors to you website by using credits and you can use the TE, plus also Banners and Text Ads, and they also have a very beneficial thing called Bribes where you offer credits in return for actions such as signing up to your list.
The traffic from the TE part is not that high converting so in my opinion the best option is to send that traffic towards The Downliner using your Cooperative Link and that way you earn Shop Points there which you can use for traffic and other advertising, and the best of those is in my opinion the Login Ads.
Conclusion
So to conclude there is a lot of potential here if used in a way that offers the best results, and if so it can highly add to your traffic and signups to your list over time.
This is my own personal opinion, do your own research before investing, and seek legal counsel if uncertain.
Enjoy watching the video!
---
Credits For Music
Music Intro: YouCut
Music Theme: Turismo
URL: https://icons8.com/music/
Music Video: YouCut
Music: Silence theme
Musician: InShot
Stay Awesome!
Sincerely,
Erik Gustafsson
https://www.ctptalk.com/@flaxz
Do your own research before investing.
---
Join me on Discord: https://discord.gg/F6cCZ2N
Join me on ClickTrackProfit: https://clicktrackprofit.com/flaxz
---
Sign up for free to my email course's and ebook's, click the banners below.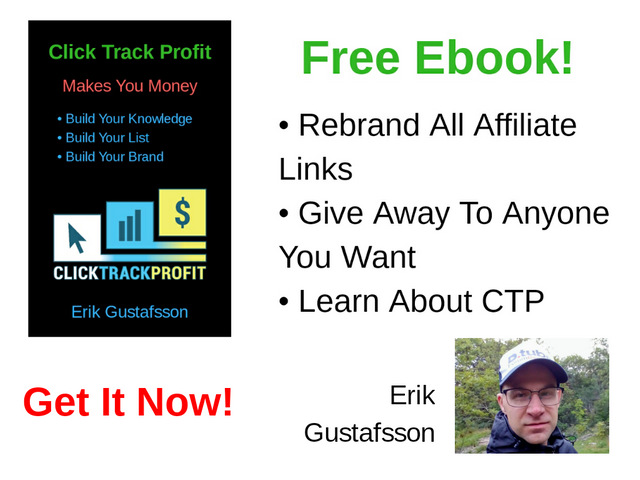 ---
▶️ 3Speak