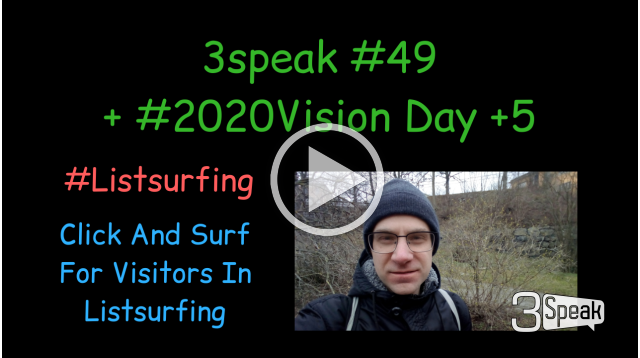 ---
Hello 3speak and CTPtalk, this is Erik Gustafsson, @flaxz on Steem, 3speak and CTPtalk, and in this video I continue to combine #2020vision with my daily vlog and it's day +5, and here I talk about Listsurfing and how you can use this to get visitors to your site with great conversions.
I also make a screenrecording clicking and surfing 4+ emails and pages for the #2020vision run by @pixiepost, this is creative pushups.
Listsurfing Surfing
As the name gives away Listsurfing is both a mailer and a traffic exchange, and to earn mailer credits you click the credit links in the emails, and they also have the option where you can get them just in the onsite inbox so you don't have to get too many emails to your own address.
As for the traffic exchange you need to surf at least 50 pages in the last 30 days to keep your ads active, and you can also leave a comment to the page owner, or even chat live with them if they are on.
They also have an affiliate program, and as a free member you earn credits up to 3 levels, and as upgraded up to 6 levels, and commissions for free members are 10%, and up to 50% for upgraded members.
Listsurfing Advertising
Using you mailer credits you can send out emails to the active members of Listsurfing, and this has a relatively high conversion ratio, but do make sure to test your subject lines and your emails to get them optimized, and you can also save your emails when sending.
With the traffic exchange part as a free member you can have 5 ads, but only one that is active, and if you upgrade you can have all active, and they do get some traffic with nice conversions over time, especially considering that all member levels have to surf 50 pages each 30 days to keep their ads active.
They also have banners, text ads and a few others that you can use for addional visitors and branding, plus also login ads which is great for conversions.
Conclusion
For a conclusion I think this is a great program with a quite a bit of unique features that used right can earn you a lot of signups to your list over time, give it a try and see what you think.
This is my own personal opinion, do your own research before investing, and seek legal counsel if uncertain.
Enjoy watching the video!
---
Credits For Music
Music Intro: YouCut
Music Theme: Turismo
URL: https://icons8.com/music/
Music Video: YouCut
Music: Silence theme
Musician: InShot
Stay Awesome!
Sincerely,
Erik Gustafsson
https://www.ctptalk.com/@flaxz
Do your own research before investing.
---
Join me on Discord: https://discord.gg/F6cCZ2N
Join me on ClickTrackProfit: https://clicktrackprofit.com/flaxz
---
Sign up for free to my email course's and ebook's, click the banners below.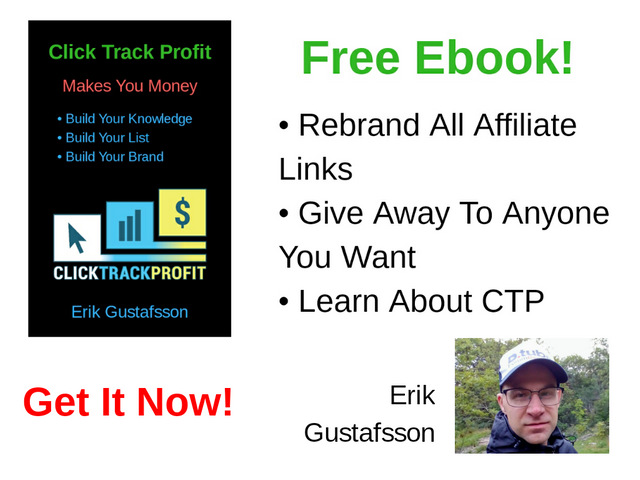 ---
▶️ 3Speak