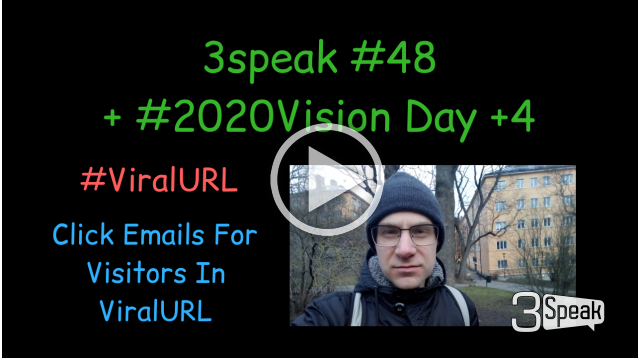 ---
Hello 3speak and CTPtalk, this is Erik Gustafsson, @flaxz on Steem, 3speak and CTPtalk, and in this video I continue to combine #2020vision with my daily vlog and it's day +4, and here I talk about ViralURL and how you can use this mailer and their advertising to get signups to your list .
I also make a screenrecording clicking 4+ emails for the #2020vision run by @pixiepost, this is creative pushups.
ViralURL Surfing
ViralURL is a mailer and an advertising network, and their name comes from the link tracking tool that they have, which you can use to track traffic and conversions.
You can surf to get ad credits for your own banners and text ads, but the main parts is the Mailer and the Guaranteed Visitors, and you get credits to the Guaranteed Visitors by clicking the links in the emails that you get, and they also have an on site inbox with more emails since you won't get that many, and each time you have clicked 250 emails you get rewarded with 100 GV credits, plus most likely a few bonuses in between.
Mailer credits are not distributed to free members apart from some random bonuses every now and then, this is where the power of upgrading comes in, and they have many levels to choose from, and you also earn between 20% to 60% commission on all purchases from your referrals.
ViralURL Advertising
The banners and text ads are mainly shown as ads in conjunction to the link tracker, plus also as ad units on websites, and you can set up your own ads which will then be shown throughout their network as long as you have ad credits for it.
When you get GV credits to spend you can submit a link to them and it will start delivering visitors to your site, and these have a very high conversion ratio in comparison to any other advertising that you will come across.
If you get mailer credits or you have upgraded then you can use that to send out emails that other members will click on, and this also have a very high conversion ratio.
So in my opinion there is 2 reasons for this high conversion ratio, and the first part is that the members don't get flooded with emails, so they click the ones that they get, and the second part is that they have a forced attention timer when watching the ad, so when you click an email link the site that gets up has to be in focus for the timer to tick, and then you have to click a captcha to confirm.
Conclusion
So as a conclusion I want to say that if your objective is to build your list and get subscribers to it, then you need this tool, and with their affiliate program it's a good idea to plan for an upgrade and get your recruiting on autopilot with the mailing credits that you get as an upgraded member, and you can pay and get paid in crypto.
This is my own personal opinion, do your own research before investing, and seek legal counsel if uncertain.
Enjoy watching the video!
---
Credits For Music
Music Intro: YouCut
Music Theme: Turismo
URL: https://icons8.com/music/
Music Video: YouCut
Music: Silence theme
Musician: InShot
Stay Awesome!
Sincerely,
Erik Gustafsson
https://www.ctptalk.com/@flaxz
Do your own research before investing.
---
Join me on Discord: https://discord.gg/F6cCZ2N
Join me on ClickTrackProfit: https://clicktrackprofit.com/flaxz
---
Sign up for free to my email course's and ebook's, click the banners below.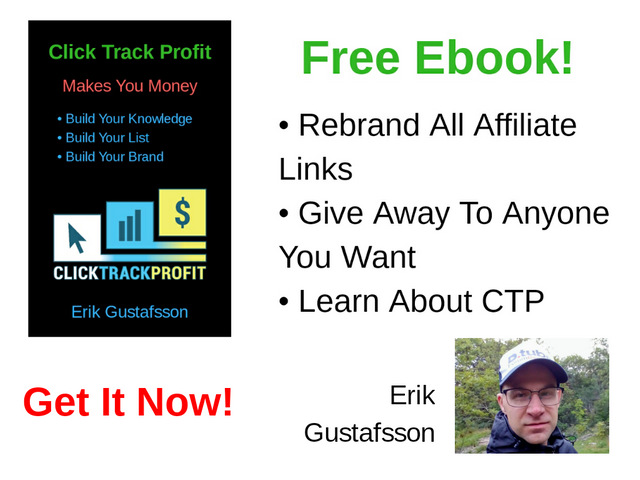 ---
▶️ 3Speak