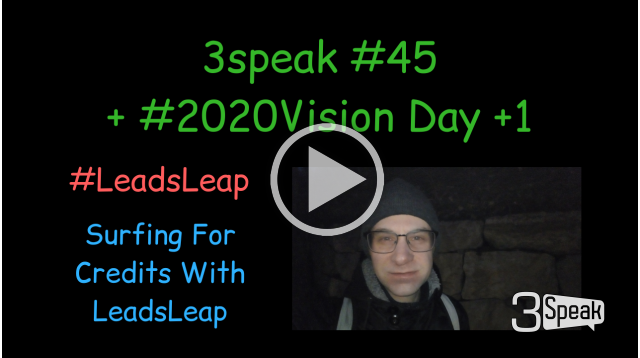 ---
Hello 3speak and CTPtalk, this is Erik Gustafsson, @flaxz on Steem, 3speak and CTPtalk, and in this video I combine #2020vision with my daily vlog, and I talk about LeadsLeap and how the advertising and surfing works.
As part of the 2020vision I surf 4 or 5 ads in the video and I also show around some of the different different features inside, let's see what @pixiepost thinks of this spin.
LeadsLeap has some of the best converting advertising around and as a free member you get 3 free ads where you surf for credits to get visitors to them, as an upgraded member you also have Pro ads that gets visitors without the need to surf for credits.
To start surfing you just click an ad and watch it for at least 5 seconds until it gets green in the surf bar, but there is no hurry since you earn more credits the longer you stay for up to 3 minutes, and you also earn credits by rating them from 1 to 5 stars.
If you surf at least 10 ads per day you get included in the daily profit sharing pool, not much but it's free money.
While surfing you can also check the social review of the program promoted, if it has any, and see what other people think, plus you can make your own review and add your own affiliate link to it.
When you set up the ad you can add a graphic to it, and you make a title and a description, you then apply it for approval and as soon as you are approved it starts using your credits to get you visitors, just note that you need to renew it every 14 days.
There are many more features inside, like the link tracker with free conversion tracking for example, or the ad units that you can place on your own website to earn even more credits, but this is a brief overview of the advertising and the surfing for credits.
This is my own personal opinion, do your own research before investing, and seek legal counsel if uncertain.
Enjoy watching the video!
---
Credits For Music
Music Intro: YouCut
Music Theme: Turismo
URL: https://icons8.com/music/
Music Video: YouCut
Music: Silence theme
Musician: InShot
Stay Awesome!
Sincerely,
Erik Gustafsson
https://www.ctptalk.com/@flaxz
Do your own research before investing.
---
Join me on Discord: https://discord.gg/F6cCZ2N
Join me on ClickTrackProfit: https://clicktrackprofit.com/flaxz
---
Sign up for free to my email course's and ebook's, click the banners below.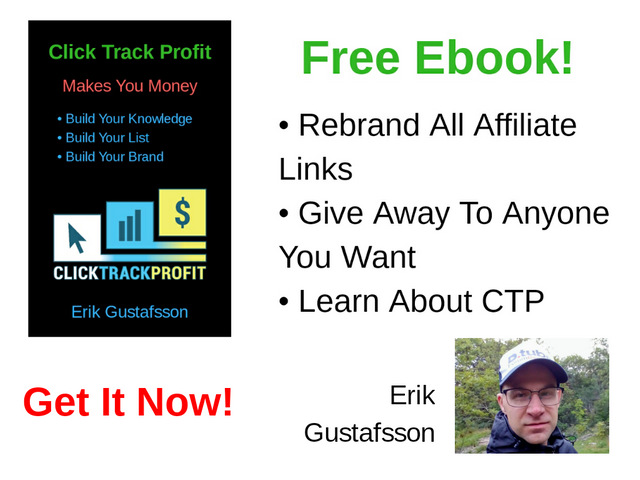 ---
▶️ 3Speak