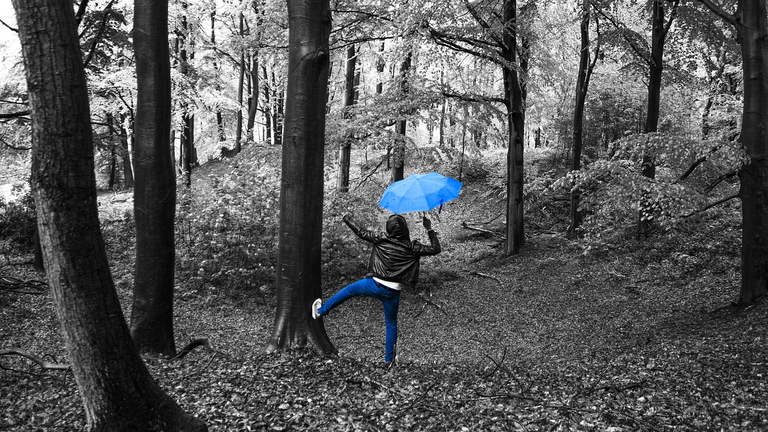 One of the more obvious problems in our society is the overt obsession with money and financial gain. Everywhere I look, it seems that people are living their lives based on how much money they make or can make.
The decisions that people make. Where people go. Where they spend their time. Who they spend their time with… More often than not, it seems that many of these actions are directly correlated with their belief on how they can make more money.
I've had a few conversations recently that have forced me to think more deeply on the issues of money and passion. This is something that I've been writing about since I joined Steem. It's a core issue for me and something that lacks in most people that I meet.
When people ask what I do, I talk about crypto and other markets. I'm a full-time investor and that tends to raise a lot of eyebrows from people. I've been investing since I was a kid… other kids talked about being a musician or a doctor. I talked about being an investor. It's almost as if it was in my blood from the beginning.
Most people think of investors as money-hungry, blood-sucking human beings who are out to make themselves more rich. While I love money and certainly love making more of it, my core focus when investing is not to "get rich" or "make bucketloads of cash".
My core focus has always been: freedom.
Freedom to do the things I want to do.
Freedom to pursue points of passion.
Freedom to explore the world.
Freedom to invest in new technologies.
Inevitably, people ask me how much money I actually make. They see the hours I put in behind the screen.. researching this or writing that. Finding new arbitrages. Building SteemLeo and working hard to make the project a success. They hear about SteemLeo and immediately say: "wow, you must make a lot of money from doing that".
For some reason, looking at something like SteemLeo elicits a response that whoever is steering the ship is getting absurdly rich from it. As a Steemian, you know all too well that nobody on this chain is really "getting rich". We're all working toward a greater mission, but most of us are here for passion and future abundance rather than stacks of cash.
I'm sure that some people are on Steem simply for the money, but I know plenty of people who aren't. I am more than willing to place some large bets that the vast majority of people on this chain are here for passion rather than money.
Many people in my family tend to ask me why I don't go back to consulting with small businesses. For those who don't know, I used to do small business consulting & marketing — working with local businesses to get a website up and running, run online ad campaigns, social media marketing, email marketing, etc.
It was a lucrative thing to do. I grew up on technology and social media so it all happens naturally for me. It's easy for me to look at a business and imagine what their social presence should look like and then make an ad campaign to get more traffic to their website or physical people in the stores. Physical stores were actually my specialty. I ran some pretty creative campaigns and generated some great foot traffic back in my day.
The thing that I hated about it was that I started to hate it. I get bored easily and when I'm bored, I need to move on to something new and exciting. Discovering Steem 3 years ago was one of the best things to ever happen to me. I was in my first year of college and I found something that was truly inspiring.
It was a fast-paced, online society of people who were smarter than anyone I'd ever met. When you come to Steem, you find a melting pot of international developers, web designers, artists, writers, business people… you name it.
Steem is the melting pot of the internet. I've never seen such a diverse set of people all huddled together around one core mission: web 3.0.
The best part about it all is that Steem is changing every day. Some people have called out Steemit, Inc. as being slow to innovate. I've even heard people call them lazy and entitled. While I don't completely disagree with those accusations, I think they've turned a new leaf since ahem new management has stepped in for the children in charge.. shall we say.
What is most fascinating is that without much of any innovation from Steemit, Inc. in 3 years, the blockchain looks radically different today than when I joined. It's got nothing to do with the central entity and it's got everything to do with the community at the core of Steem.
If the community on Steem wasn't so fast to innovate and so passionate about the core mission, then I wouldn't have stayed. I don't think many people would have stayed either. If development of this blockchain was reliant upon one group of people, then this chain would be long dead.
Steem is alive by the sheer will of the community. The passion that we all bring to the table and the innovations that spring from loving what you do rather than exhibiting rampant plutomania.
---
Word of the Day plutomania (noun):
Excessive or frenzied pursuit of wealth.
Origin —> Mid 17th century; earliest use found in Thomas Urquhart (1611–1660), author and translator. From pluto- + -mania.
Pronunciation —> plutomania /ˌpluːtə(ʊ)ˈmeɪnɪə/
source
I was looking for a sexy word to end this post and found plutomania 🤷🏼‍♀️
---
Posted from https://steemleo.com