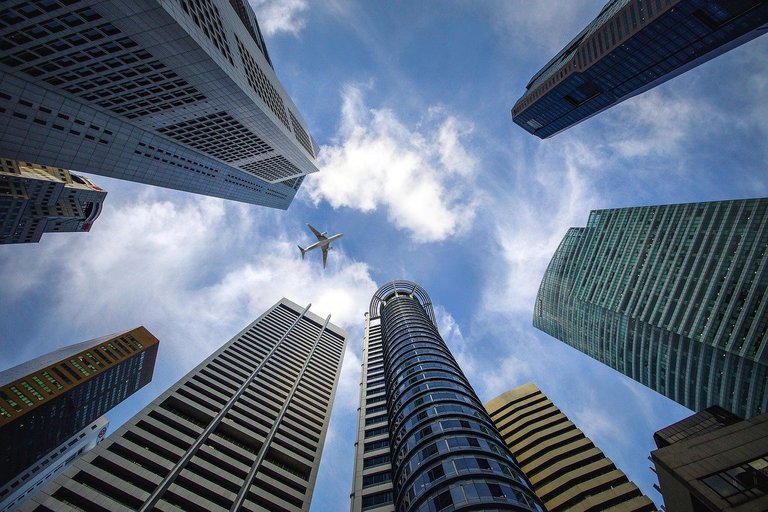 When I first got started investing in Bitcoin, I was using the infamous Coinbase application to purchase and store "my" cryptocurrency. I was just starting out, so it didn't take long for me to learn more about how private keys worked and how if you didn't own your keys, you didn't really own your Bitcoin.
My next major step was securing my BTC outside of Coinbase. I played around with various hardware wallets, cold storage techniques and even printed out some BTC paper wallets and transferred small amounts to them as "gift cards" to give friends and family on their birthday.
The movement of cryptocurrency stems far outside of Coinbase. Coinbase is a hybrid exchange. It allows us to buy cryptocurrency and withdraw it to wherever we want, but it's not a true decentralized exchange. There is still a bunch of KYC jargon and all sorts of hoops and loops that one has to go through.
Eventually, we will see the rise of decentralized exchanges and these bureaucratic processes that are holding up the industry will be torn to shreds. In the meantime, we need these hybrid exchanges to improve and lower their fees and barriers to entry to allow the average person through the front gates and into crypto land.
In the past few months, I got my hands on the Cash App and found the experience to be far superior to Coinbase. I can easily buy BTC on the Cash App (for no fees) and then withdraw it immediately to any exchange/wallet that I desire. I can also deposit BTC there and spend it on a debit card that they issued to me.
This is what Coinbase should look like… but it doesn't. They're too greedy to give up that much control and all those outrageous fees they collect.
This is one more step closer to a better financial world for the people. We're not all the way there yet (not until we see DEX's at every proverbial street corner), but this is a step in the right direction.
Not Just Crypto — The Entire Investment Landscape
This post is not just about crypto. It's about investing as a whole. Access to technology and to the internet has been taking over the mainstream. With all this access comes better services and more power to the customer.
Robinhood started a movement in the business of running an exchange by allowing users to buy stocks with 0 fees. I recently saw that many other large brokerages are now offering 0 fees in order to stay relevant in the age of "Robinhoods".
Then yesterday, I logged into my Cash App and saw this:
Now I can buy stocks on the Cash App. The cool part is that you can buy fractional shares which means that you don't have to buy 1 whole share at a time anymore. The minimum on the Cash App is just $1.
So anyone who wants to can buy $1 or more of any stock that they desire. Better access. More freedom. 0 fees. Again — not a perfect world yet, but a step in the right direction.
To test it out, I bought $1 worth of Tesla (TSLA). My mind was blown to see how easy it is to buy stocks with this app. It took less than 30 seconds and bam, I had $1 worth of TSLA shares.
Now imagine your average user of the Cash App. Probably a millennial. They can use the Cash App to deposit a portion of their paycheck, or even use it to fund transfers to/from BTC — if they get paid in crypto.
They can then take this access to instant cash, instant BTC, instant stocks and then use it to fuel their investment goals. The Cash App stocks are insured by the SIPC — which means that if The Cash App disappears, the U.S. gov. insures up to $500,000 worth of equities.
Here's an important caveat —> BTC and cash holdings are not secured by insurance. I've found a lot of debate online regarding the security of holding large amounts of cash in your Cash App and we all know that you should NEVER hodl a large amount of BTC on any exchange whatsoever. If you don't own your keys, then you don't own your crypto.
So my use of the Cash App looks like this:
Gateway to/from crypto (but never leaving a balance on the card itself)
Use small payments to buy some stocks (still playing around with this feature — but it's secured, so I'm not worried about losing the money entirely)
Spend BTC with the cash debit card on certain daily purchases
The point is that it's easier than ever for the average person to control a little bit more of their financial life and wellbeing with hybrid solutions like the Cash App. As the investment industry matures and we see crypto becoming more and more mainstream, I think the rise of Decentralized Exchanges will cause the shift that we are all looking for — full access and control over our money and our wellbeing.