The tour of Flanders 2020
Sadly, it was the corona edition, so very little people alongside the course, especially on the hills, where usually hundreds of thousands of people are shouting the cyclists uphill. But still, all of Flanders is happy this race was held. Because it is so iconic! And what a race it was.
After the Koppenberg, Julian Alaphillippe pushed through and was first alone with Mathieu Vanderpoel, but the also Wout Van Aert joined them with a late jump at the foot of the Paterberg. The three favourites together with 45 kilometers to go. A dream for all the cycling fans. But not for Julian Alaphillippe, he drove right into the back wheel of a motorcycle on the side of the road, when he was not really paying attention. So only Wout and Mathieu stayed in front. The last hills couldn't make the difference, and a royal sprint would decide for the win. Where Mathieu took it with a bit more of an inch, incredibly close sprint!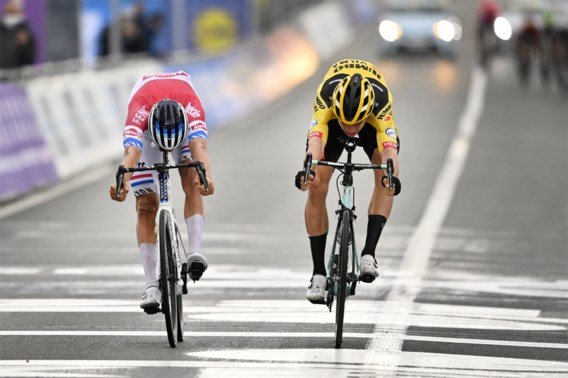 Image source: Belga
What a race, what a winner, and what a second placed rider. It was a feast for cycling!
Sincerely,
Pele23