Football without all fans is nothing
Tonight Standard Liège is playing Rangers FC in the UEFA Europa League. A very small amount of fans is allowed, around 4000 people in a stadium with a capacity of 30000...
In the middle of the South stand where normally the ultra's are a huge banner is hung that says: "Football without all fans is nothing".
I just love it that they say this so bluntly, because they are right. It is like alcohol free beer, or pizza without cheese, it looks like it, but that's all! I sincerely hope packed stadiums can return soon, it makes sports so much more fun to watch and the experience in the stadium can be so magical...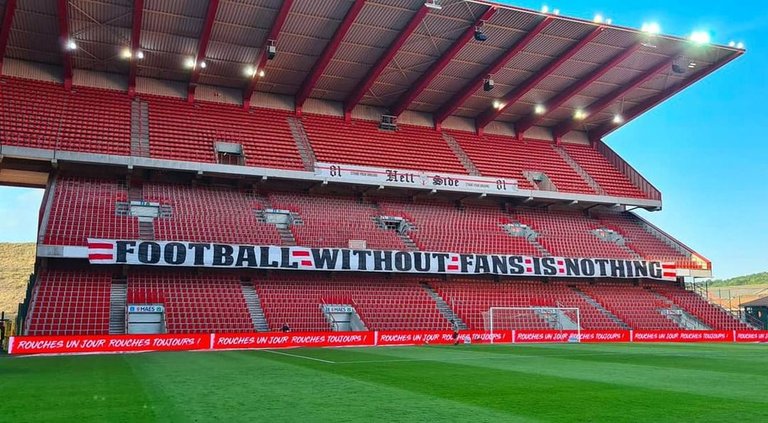 Let's hope!
Sincerely,
Pele23