Hello everybody, today i will be mainly talking about what has been happening and give a few small updates on things. Nothing super important but lots of small updates. I think i will do a 'where's all the STEEM POWER post' as it's been a while and I'd like to make sure everything i accounted for.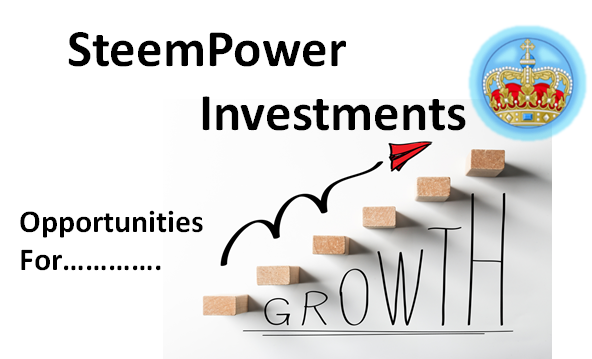 Steem powered investments @spinvest has been set up to offer an investment fund based on funding from STEEM POWER. Investments are funded through extracting value out of STEEM POWER and taking advantage of STEEM's high inflation rate. The aim is not to get rich quick; the aim is to build a safe portfolio of investments that will stand the test of time while insuring all investor's starting capital is not at risk. Full details can be found here
---
SPinvest Treasure Hunt
Yesterday we launched the SPinvest treasure hunt. This will be good fun and i cant wait to see who completes all the challenges to unlock their treasure chest. The first challenge is to RESTEEM the post, nothing hard her. You can see full details in the treasure hunt post and take part yourself by clicking here. We have 23 RETEEMS already with a target of 50, please, please go and RESTEEM this post if you have not already. You have nothing to lose and everything to gain.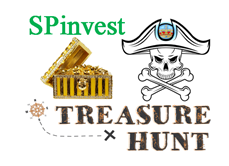 ---
Steem Monsters Investment
Our last voting post ended with us picking to invest 1500 STEEM into STEEM Monsters. We have a few ways we can do this. The first way is very simple, we spend all the money on $2 booster packs, leave them unopened and HODL for a long time. The other way to buy packs in token form from the SE exchange. This way is maybe best for us as we can, for example, spent 500 STEEM of each Alpha, Beta and Tamed tokens are 1000 STEEM on Alpha and 500 STEEM on Beta. Lots of different options to pick from so it's a deffo club vote which will come soon.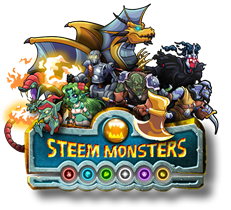 ---
SPinvest-neo update
Well.....what can i say apart from holy crap!! The Neo account has almost 300,000 Neoxian tokens delegated to it. Things are really going well and i have spent some time on its Discord server talking to all different people. It's a super supportive tribe and we will fit in here perfectly. Still trying to figure what mining rewards should be but people keep delegating more so it's hard to get a solid number. I think we are going to sorta soft launch it for the first payment and then we'll get a better idea of how much we can increase it. @underground will confirm this. Watch this space,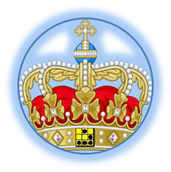 ---
SPinvest-leo Logo Contest
Not one single person wanted wanted to win 10 SPI tokens and 50 Leo tokens to spend 5 minutes designing a logo for @spinvest-leo so i'll keep keep them tokens for myself. I took 4 minutes and now we have 3 new logo's, 1 for each of the sub-accounts.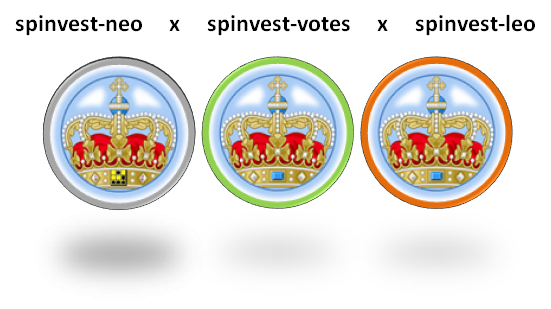 ---
SPI token Price
Most of us are aware that SPI tokens sales have slowed down a little over the past month and a knock-on effect of that is it's very likely that the real value of each SPI token will surpass 1.20 STEEM before the token price of increased at 75,000 tokens issued. As with most things we have 2 paths to choose from. 1/ Keep issuing tokens 1.20 STEEM until go get to 75,000 issued and then look at a possible 0.10 STEEM increase to 1.30 STEEM are 2/ Increase the price of the token when it hits a true value of 1.20 STEEM and then review it again at 75,000 tokens issued.
To give you a clearer idea, today's true value is around 1.18 STEEM and the token increases each week about half a STEEM cent so based on knowing that, the true value should 1.20 STEEM in 4-5 weeks. We would issue 11,000 tokens before then.
Anyways, it'll something to think about peeps.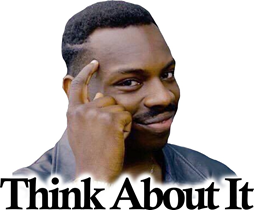 ---
SMT's and SPinvest
A few people have asked me if there are any plans for an SMT for SPinvest and the answer is simply NO. SPinvest is not built to be an SMT and as far as i can see there would be no real advantage for us to have this.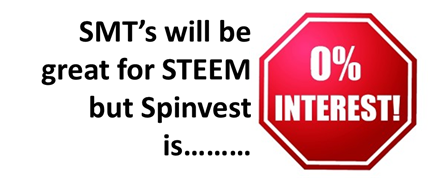 ---


Below are steemconnect hotlinks that allow investor's to buy SPI tokens directly from @spinvest. Each token is currently priced at 1.20 STEEM and beside each link is the true STEEM cost to reduce confusion. You can also send any amount directly to @spinvest and i will issue you SPI tokens to 2 decimal places for the value of STEEM to send. All tokens bought directly will be sent to investors SE wallets within 24 hours but most likely much sooner.
.
5 SPI tokens - 6 STEEM
.
10 SPI tokens - 12 STEEM
.
25 SPI tokens - 30 STEEM
.
50 SPI tokens - 60 STEEM
.
100 SPI tokens - 120 STEEM
.
250 SPI tokens - 300 STEEM
.
500 SPI tokens - 600 STEEM
.
1000 SPI tokens - 1200 STEEM
.
2500 SPI tokens - 3000 STEEM




| Information | URL Link |
| --- | --- |
| SteemPower Investments Introduction Post | Click HERE |
| SteemPower Investments Club Partnership Agreement | Click HERE |
| How to become a club member | Click HERE |
| How to convert SE tokens into SPI tokens | Click HERE |
| Join the SPI club Discord server | Click HERE |
| Join the SPI curation trail | Click HERE |
| What's best for the SPI Club? Centralized vs Decentralized | Click HERE |
| SPI tokens 95% buy back guarantee | Click HERE |
| SPI Club monthly Fiat to SPI token group buy | Click HERE |
| | |
| | |


All questions are welcome, please ask in the comments below