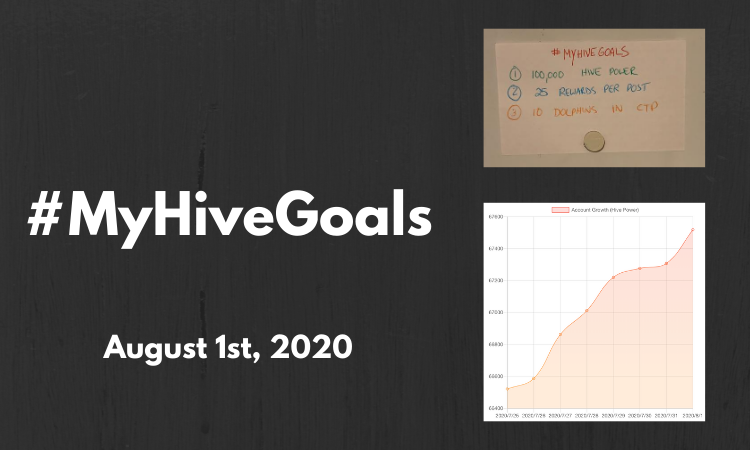 Did you get your account powered up today?
I try to power up almost daily here on Hive, but on the first of the month, the blockchain comes together for their monthly 'Power Up Day'.
This month was extra special though because @HiveBuzz jumped on board and if you powered up your account with 100 Hive Power or more...You got this: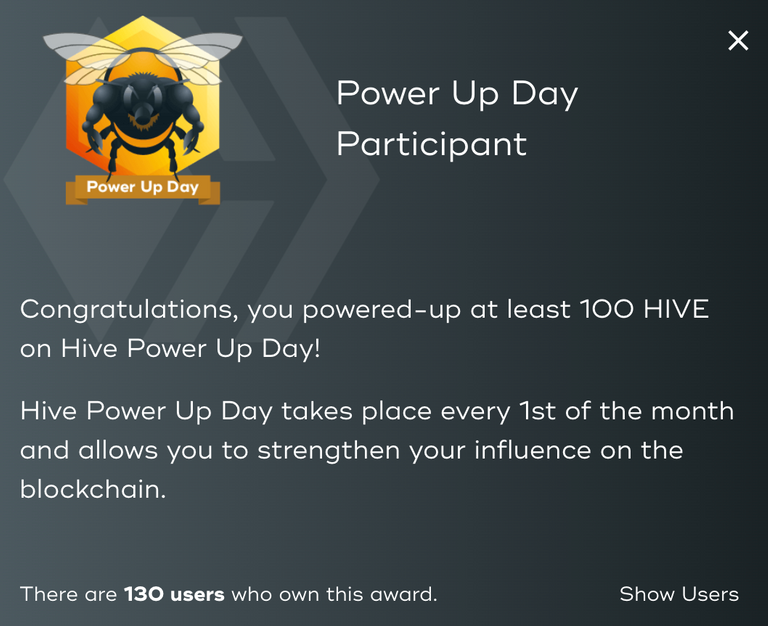 What can I say....
I'm a sucker for badges :)
On top of that, I got sent the Hive Torch today as well....Thanks to @maddogmike
I got the 70 Hive plus 1 and sent it over to @nathanmars
Awesome to see the 'Torch back n the blockchain....
O.K. let's dive into this week and see how I did....
---
100,000 Hive Power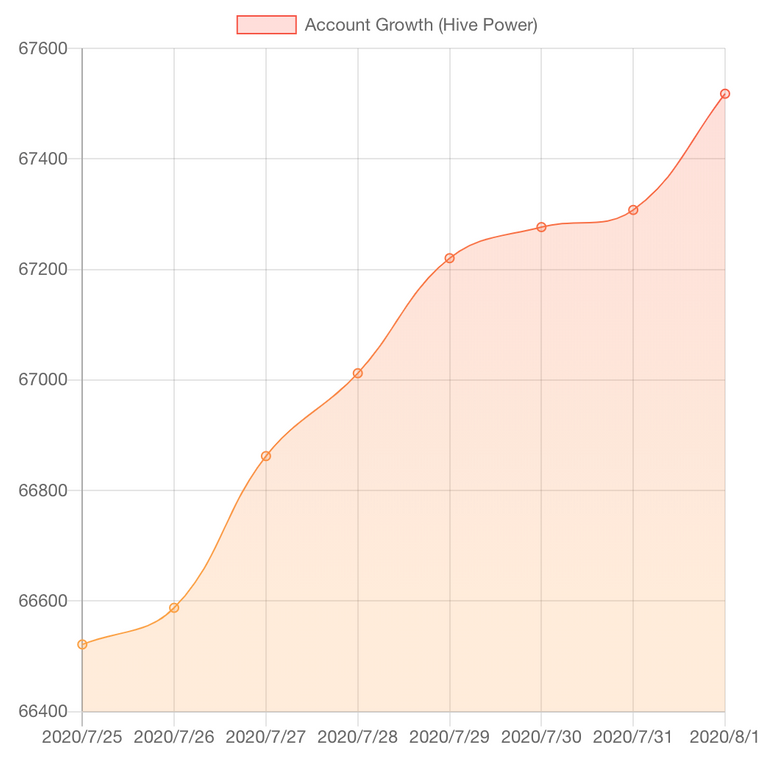 Oh I love Hive Power...It's the gift that keeps on giving!
I hit 67,517.980 Hive Power this week which means only 32,482.11 left to go...
Only lol
I'm attacking this in chunks and my next goal is to get under 30k left to go..I should hit that in the next few weeks. So I'm VERY excited about the road ahead.
25 Rewards Per Post
I had a great week of creating!
Finally back into my routine and had a fantastic week on the blockchain...
Moved up to on my rewards per post.
Up to 19.342 rewards per post so still over 5 left to go, but improving this week is a great sign.
Back on the horse!!!
10 Dolphins In The CTP Swarm
These folks continue to shine each and every week!
We had the epic $260 CTP Token giveaway take place today from @elianaicgomes
The I Am Alive community is growing by leaps and bounds - @flaxz
Pixie Dust is being found everywhere - @PixiePost
Engagement is front and center thanks to @russellstockley
The Hive Swag store is alive and kicking via @bradleyarrow
And of course @ph1102 is trying to get us all addicted to the latest blockchain game!
And I'm just scratching the surface....
These folks and everyone involved in the CTP Community are absolute gems! Do yourself a big solid, get to know them and interact with them...You won't regret it!
Wow, what a week!
And oh yeah.... @clicktrackprofit celebrated it's 1 year anniversary since @blainjones and I relaunched the platform.
Such an exciting time to be involved with Hive and the amazing communities here...
Let's have a great week!!!