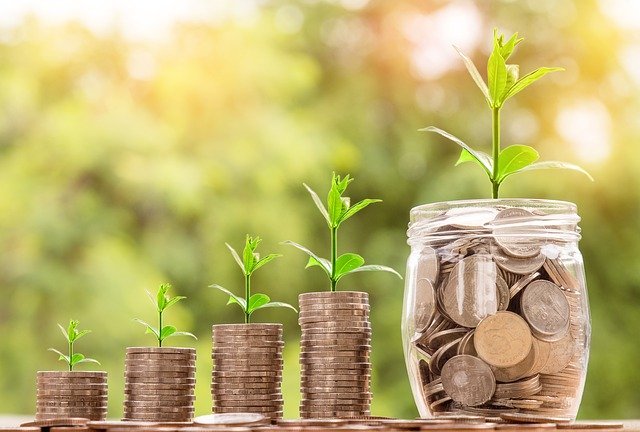 This is my weekly rewards report for the #MyHiveGoals challenge put out by @robwillmann.
With this account I want to show that it is possible to build an online business/investment portfolio without any fiat money invested at the start.
My goals are:
500 hive power
10000 ctp staked
Currently my holdings are:
Hive Power: 181,413
CTP: 3686
curation APR: 4,4%
Hive Power goal: 36,28%
CTP stake goal: 36,86%
My Big Hairy Audacious Goal:
Road to dolphin (5000 Hive Power): 3,63%
Growth needed to reach goal by the end of the year:
CTP: 420,9 per week
Hive Power: 21,239 per week
What happened this week
My blog's are rewarded nicely, but it doesn't look like I will be able to get enough traction to reach my goals just by blogging and engaging only. I will continue to write quality posts here and there, but it looks like I average 10 Hive per week now, which is nice. OCD is aparently curating in the hivehustlers community, so who knows what will happen. Luckily I have a few other options to invest in Hive power and CTP tokens.
Coinbase Earn
This week I was able to make a nice jump in my Hive power, due to some free CELO tokens through the Coinbase Earn program. Read more about that in the blog I wrote about it here.
Cryptobrewmaster
I am also half way to my first CBM withdrawal from Cryptobrewmaster. It looks like that will result in a 50+ Hive pay day, so that is something to look forward too. If that interests you then use my referral link so that we both get some free ingredients to speed up the production progress: Click here
Brave browser BAT rewards
I also have some BAT in my mobile browser that I will try to convert to hive soon. As you cannot connect your wallet yet on IOS, I have to tip myself to be able to get it to my uphold wallet. This is not a major income stream, but it nice.
Dcity
My dcity is now producing about 0,25 Hive per day. For now I will keep building it, but eventually I will start taking profits. More dcity info in tomorrow's update :)
LEO price rally
If you haven't heard it. LEO is going the DeFi route. Very soon wLeo (wrapped LEO) will exist on the Ethereum blockchain and a liquidity pool will be set up on Uniswap and other places. Since you can potentially get some amazing returns on providing liquidity to one of these decentralized liquidity pools people are buying a lot more LEO tokens lately. This means that the LEO token went from about 0,15 Hive to 0,50 Hive in about a week. That's a 300+% growth.
Since the GAS prices on ETH are pretty high, this liquidity thing is not really for small investors. But you can take advantage of the higher LEO price on hive-engine. Which I have.
What I have been doing over the last week is selling 50% of my LEO rewards for the current highest offer on the market and selling the rest for a higher price. So that means I have a sell order for 0,6 Hive per LEO token on the market. I also have buy orders at the 0,25 and 0,2 level, so that I get some LEO again if the prices were to go down.
I am also powering down all of my LEO stake and with that I will likely do the same. Sell some for the current price and then put sell orders all the way up to 1 Hive per LEO token. I might even set some at 2 or 3 Hive, just in case this thing completely explodes and LEO goes 10x Hive.
Mpath
I have also converted some of the LEO profits into @Mpath tokens as this directly influences the amount of upvotes I get from the MAP Fin Tech project. Along with dcity this is one of the best investments opportunities on hive-engine if you ask me.
Hive power delegation
I won two 200 Hive power delegations from engaging on the daily spotlight I am alive challenge post by @iamalivechallenge, so all of a sudden this account has more voting power than my other account. It looks like that might give me about 1 Hive in curation rewards per week. So that is very nice. Because of that I have also decided to start following @ph1102's curation trail at @ph1102.ctptrail. I am hoping that also increases my CTP curation rewards.
So that is it for this week.
Thank you for the support guys, you make all the difference. Let's grow together!
——————————————————————


If you believe this crypto hype is going anywhere, then you need to make sure you are part of it.
Start Earning Today is a great place to start. Not because it shows you how to be rich in 10 days, it does not do that, but it introduces you to the world of Web 3.0.
The most powerful thing about Web 3.0 is that you earn crypto by doing what you already do, like searching for things and browsing the internet.
If you are not earning from these things, then you are missing out and some big corporations are earning from what you do every day.
So sign up for Start Earning Today and join the revolution!