It has passed only one week from my last report and so many things happened inside the ClickTrackProfit website and a lot of movements of CTP token price that it looks like it was at least one month... But, let me try to summarize everything in a couple of sentences...
So, we have a few new things on ClickTrackProfit website. One of the most interesting things is one completely new "game" named The Unicorn's Oasis where the goal is to save as many unicorns as you can! How do you do it? By subscribing to other's email lists, reading them and clicking on the link at the end. By doing that, you will save a unicorn and you have a chance for winning Wheelspins... Of course, you can buy your spot in the Oasis and promote your email list.
Also, @blainjones and @jongolson have added 2 new Masteries inside the CTP, for 2 awesome TEs, Sea Life Hits and Cup Of Traffic.
And probably the most important thing and possible game-changer of the whole Affiliate Marketing industry is the IPN that is finally out! You can upgrade your account at CTP through a new payment processor named FirePay that is accepting CTP tokens! To make this news even better, there is a possibility to add ANY Steem-Engine token easily to the FirePay processor! This can be crucial for many tokens out there because they can finally get their use-case and rise in value! We will see how many of them will decide to implement this solution.
After this awesome news, let's go back to my reporting... I have done my daily logins every day and do at least some stuff inside it... Mostly, Scavenger hunt, but I was also watching a few lessons during the week and checking the masteries.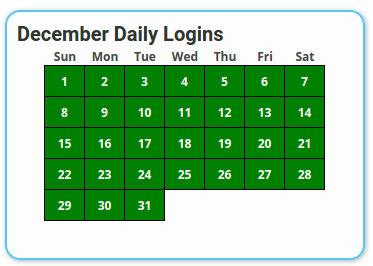 I have also leveled up some of my ranks, and also my CTP Rank to level 13! I have leveled up my Badge Rank to Gold Connoisseur level 6 (I was Silver Connoisseur level 15), Mastery Rank to Bronze Beginner level 6, Teams Rank to Bronze Coach level 15 (was Platinum Member 15), Scavenger Rank to Bronze Scrounger level 14 and Gauntlet Rank to Gold Critic level 14. From this week we also have 2 new ranks, Unicorn Rank (you get the experience by saving unicorns) and Explorer Rank (you get XP points directly from program owners for doing things connected with them or with their programs).

In my badge stats totals, I have collected 572 badges, from which I have 71 unique at the moment.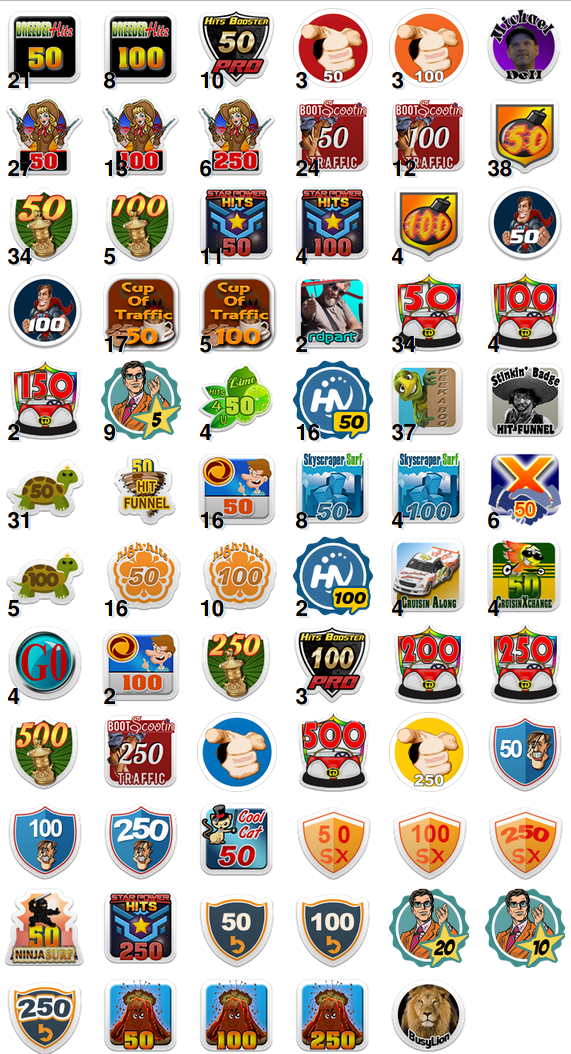 Oh, yes... I have almost forgotten... The CTP Christmas Badge Hunt is over and I'm very satisfied with results, as a badge issuer, but also as a hunter. :)
My collection looks like this: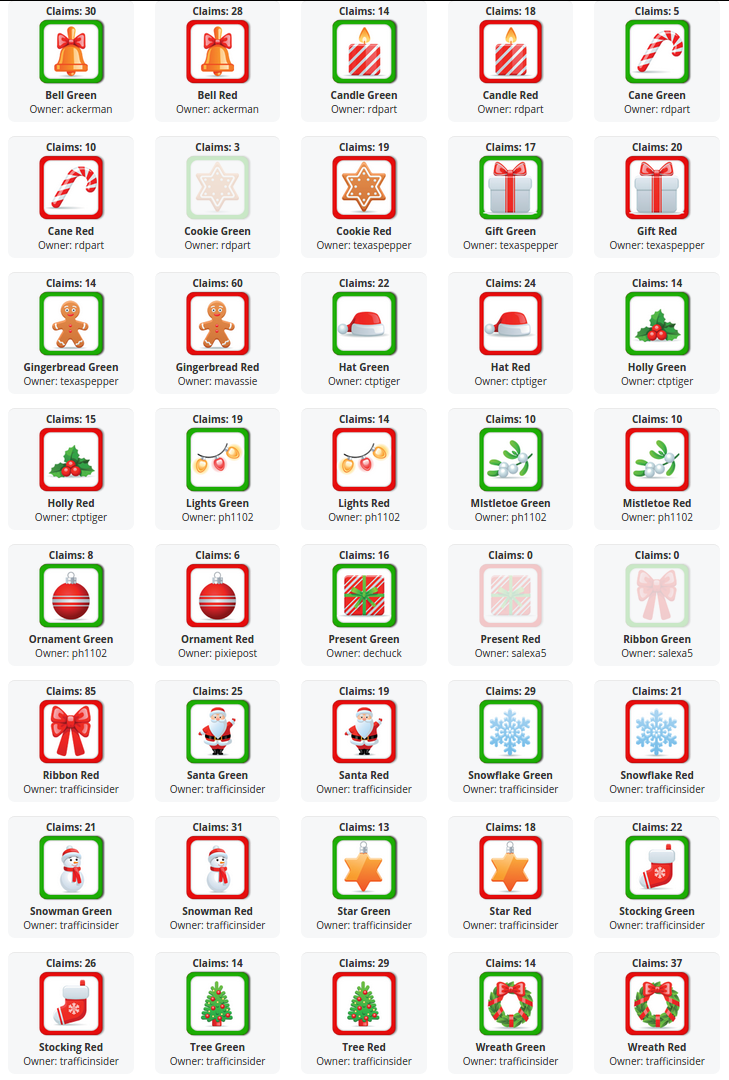 In a nutshell, I didn't collect 2 badges from salexa as they were disabled, and 1 badge from @russellstockley because it was a task to write about the affiliate program that works for us, and as I'm still newbie, I didn't have material for doing the task... It was fun doing different tasks!
And this post is getting too big, so I will try to be fast with the end... I was doing a giveaway for the people who have collected all 5 my badges and 6 people have got their rewards for doing that.
Russell Stockley - Free Webhosting
Jennifer Washburn - Free Webhosting
Jenn Nieto - Free Webhosting
Ian Ballantine - 300 CTP tokens
Erik Gustafsson - 300 CTP tokens
Eliana Gomes - 100 CTP tokens
---
At the moment I have 40K staked CTP tokens and I'm actively manually curating quality posts on the CTPTalk platform... So, if you are creating content, and it is relevant to the niche (aff. marketing, business, personal development, experiences), you can expect some upvotes from me. :)
~ph~

.:. .:. .:. .:. .:. .:. .:. .:. .:. .:. .:. .:. .:. .:. .:. .:. .:. .:. .:. .:. .:. .:. .:. .:. .:.

Don't forget to follow, resteem and browse my steempage to stay connected with all the great stuff!

Do you need FREE affiliate marketing lessons? Join ClickTrackProfit

.:. .:. .:. .:. .:. .:. .:. .:. .:. .:. .:. .:. .:. .:. .:. .:. .:. .:. .:. .:. .:. .:. .:. .:. .:.