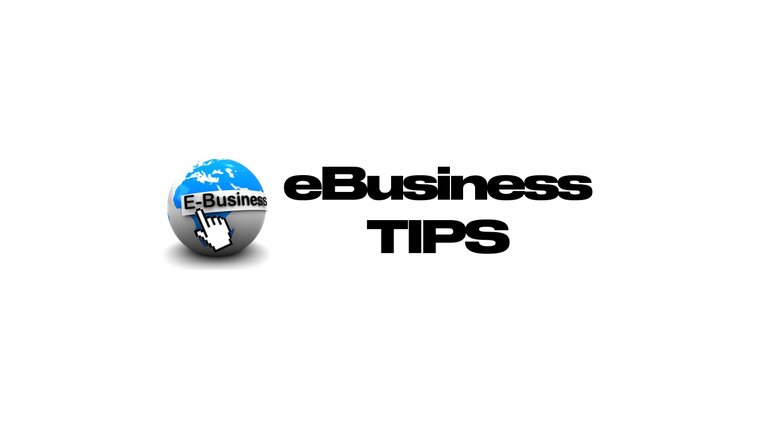 I would love to welcome everyone to our new home on the internet! My name is Adam Vinsant, also known as @thelogicaldude. I have been working in the world of e-commerce and online business for several years, well off and on in between other jobs. But my passion is to build WordPress based (because I am not a coder by any means, haha) e-commerce websites as well as really any website for that matter. I just like putting things together like that! I offer services through my business and website, The Logical Dude, LLC, (https://thelogicaldude.com), so you if you are need of a website for your business, I am your dude!
But the purpose of ebusinesstips.net is to share with you my experiences in the world of online business and e-commerce. I have put together an awesome and experienced team and we will be writing articles and producing videos for our YouTube channel as well as posting to blockchain based networks like Hive and looking into platforms like LBRY. Hopefully our content can help you grow your business and make some of that sweet online money! We will be pushing our articles to Hive via the Steempress plugin. Tried to push this article, but with the fork, didn't seem like it went, we we are putting this post directly on Hive.
But anyway, on this site, my team and I also offer an eBook and video course store that not only you can use the information to enhance your business, but you can also use the items in your business because they are all re-sellable!
You can also come and join the affiliate marketing program where we offer a whopping 25% commission on all eBook and Video Bundle sales! We will be incorporating the Hive Payments plugin and will be accepting the following: Hive, HBD, LEO, CTP, SIM, DEC, and of course LIST. We also accept BTC, ETH, LTC, USDC, and DAI as well as good ole fiat.
So come subscribe to the blog and get notified everytime we make a new post or video. Also come check out store and affiliate program! Either way you want to participate, we would love to have you along! Don't forget that once we get videos rolling, to please go and subscribe to our YouTube channel and help spread the word... yes, we are still trying to use YouTube to get the brand spread and hopefully can influence them into the Hive... secret plans you know, haha.