There is nothing wrong with voting for your own posts. However, if you are ONLY voting for your own posts, and not voting on NEW /Created posts then you are not giving back to the community as much as you should be. Every day when I log in I first check and see what is new.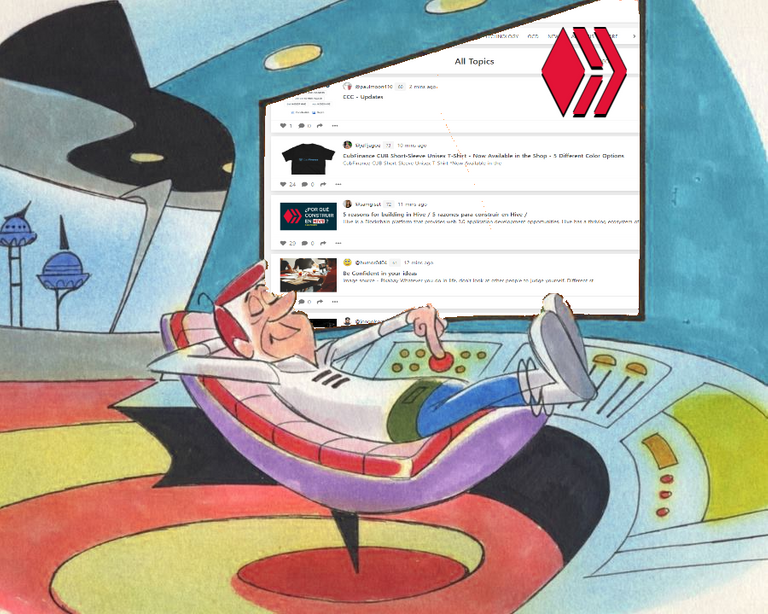 I have also read that optimal voting activity is 20-30 votes per day, and when you vote on brand new content after 5 minutes that is optimal. Some communites offer tokens on top of the base layer, and have different rules, but for the most part voting at or after 5 minutes is safe.
We are the curators of the Hive chain. Forget about rewards and payouts for a moment. Make sure that you are voting for the BEST posts you can find today. The undervalued posts that might have been missed by other users. When we look back and see the post-valuations of the content that fills the blocks on our chain, lets make sure we are esteeming the BEST ideas.
Even more valuable are the interactions we have with other users. Comment and leave more thoughtful responses on their content. When we interact on here it becomes a more social experience. We can make Hive a constructive place for everyone if we build a supportive culture.
Over the past few days I have been focused on users, and voting and making comments. But as the title of this story says, I also stopped voting for my own posts.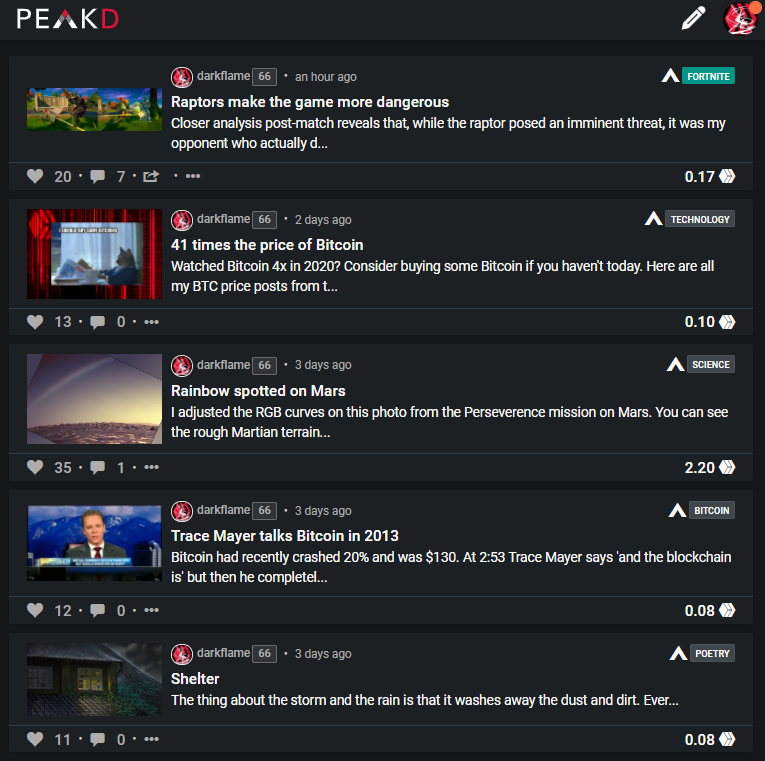 This month I have also been playing with the different types of payout options that you can set on posts, including "Donating To The Hive Fund", Declining Payout, and BURNING the payout. I am somewhat skeptical of the current plan underway to just burn HBD each day, but we will see the results of the proposals that are funded.
I will probably burn more rewards from time to time, but I don't think we should get too crazy with the burning rewards function. In fact there is a new development in DeFi stablecoins that we should be looking at, called PCVs or Protocol Controlled Value where the protocol takes ownership of the stablecoin and autocorrects the price, while deploying capital as liquidity.
Something like that, there are a few protocols I have been looking at this week.
A tweet I read

Olympus is a new one, and I will give you the link here for you to check it out. https://olympusdao.finance/#/ Just to get some opinions
Olympus is a floating algorithmic currency. This means that it has mechanisms to promote stability and predictablility without directly pegging to any asset. However, we take it one step further with the introduction of adjustable policy; the DAO can move certain variables up and down to target growth and profitability or stability and predictability.
I wonder if we could make something like this for HBD, where instead of burning rewards we could fix the mechanism. @blocktrades has a great idea and @smooth is doing his best also, but can we start to talk about designing our own "Algorithmic Currency Protocol". It seems to be the cutting edge of the stablecoin evolution, but is still built on Ethereum.
Where is HBD development taking us in 2021? Can we make it better? What are your voting habits currently? How can we support the community while making good personal choices also?