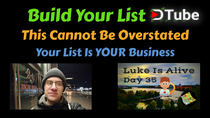 ---
Here I talk about why it is so very important that you build your list first, remember your list is your business, plus I find Luke 1 time in BootScootinTraffic.
---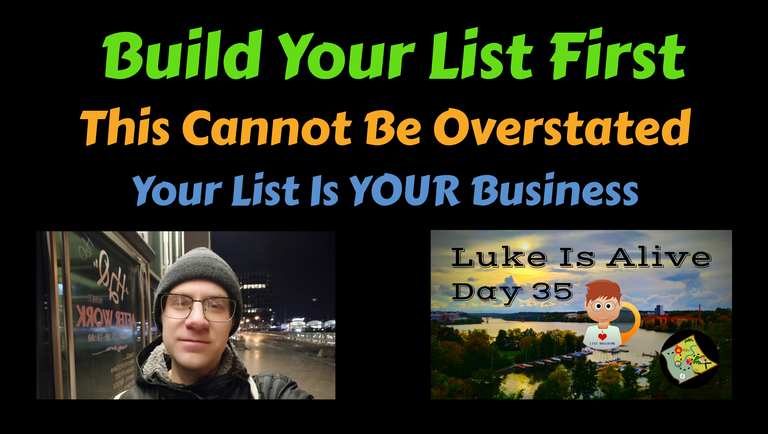 Graphic made in Desygner
Hi there and welcome to my vlog, my name is Erik Gustafsson and I go by the handle @flaxz on Hive, CTPtalk and DTube.
Build Your List First - This Cannot Be Overstated - Your List Is YOUR Business
So I have noticed a lot of people, actually the vast majority, are not building their list first, they promote affiliate offers with advertising giving them no chance to contact them later, and no way to form a connection with them.
Advertising, which is any way to get visitors to a landing page, is something that needs to be used to build your email list before anything else.
Marketing, which is when you promote affiliate offers to the subscribers of your list, this is where those offers belong.
By building your list first you have a way to contact your leads, and you can keep on contacting them over and over, just remember 75% pull and 25% push.
With this you are able to form a relationship with your list, you can build the Know, Like and Trust that you need as an affiliate marketer to succeed in getting signups to the affiliate offers you promote, and actually get them to upgrade.
This is why it's so important to build your list first, you can keep on contacting your leads and you can use that connection to build a relationship with them, which will elevate your success with at least an order of magnitude if not two.
If you want an easy to copy email series, just sign up to the Mobile Cash Formula, it's my 42 day email course on how to create an online income in a mobile friendly way, and I share weekly documents with all previous emails from week 2.
Enjoy Watching The Video!
Luke Is Alive Day 35
Luke is a very alive figure, he travels around in Listopia, and you need to find him so he can help you to build your email list, it's a Scavenger Hunt from ClickTrackProfit, see the Luke Is Alive Community about how the daily contest works.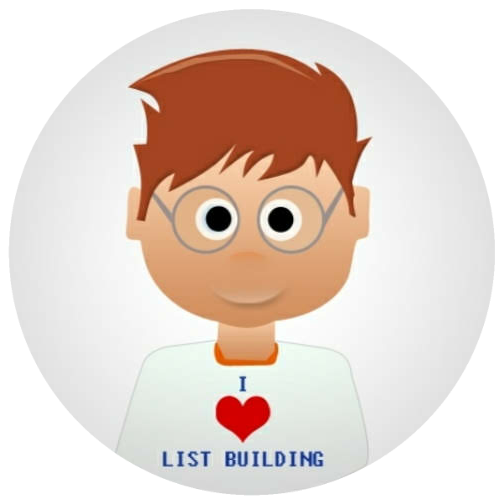 Screenshot from CTP
This is Luke in person.
I Found Luke
So today I found Luke 1 time in BootScootinTraffic after surfing 43 pages, and in the video above I have included a screenrecording of this.
This TE is owned and run by @mamasez, and the screenshots below shows the start of my hunt and then finding Luke 1 time.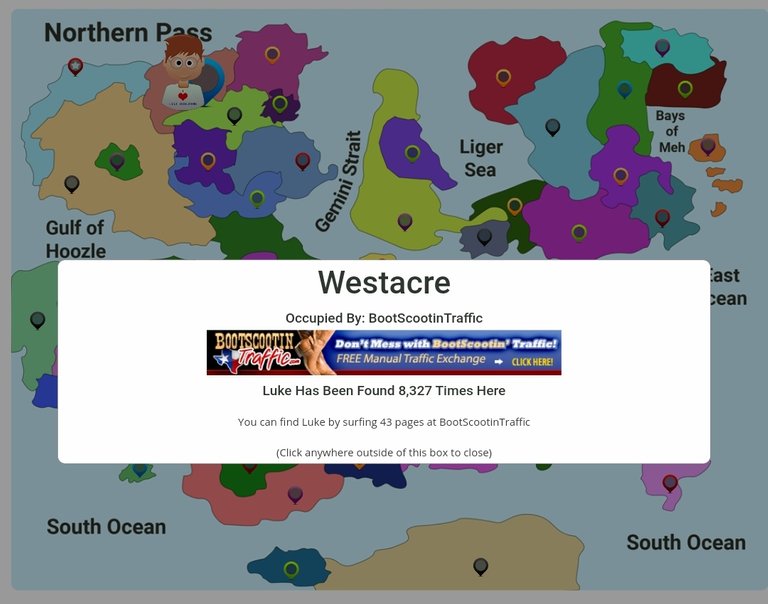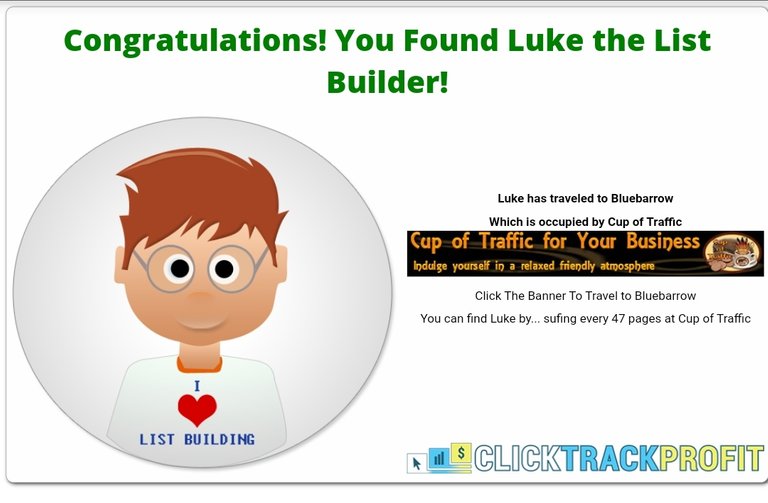 So that was my hunt for Luke for today, and here I promote my LCP for the I Am Alive ebook.
Thank You!
Thank you very much for reading this post and watching the video, I hope you liked it, leave your thoughts in the coments below, and ...
Stay Awesome!
Sincerely,
Erik Gustafsson
This is my own personal opinion, do your own research before investing, and seek legal counsel if uncertain.
---
Credits For Music
1
Royalty Free Music from Bensound, track Hey!
2
Music: A Strange Feeling - Musician: Michael Ramir C. - URL: https://mixkit.co/
---
---
---
▶️ DTube
▶️ IPFS