Hunting for the letter S this week!!! Let's get started...
First up I give you SUSHI... One of my girls' and my favourite food!!! Yummy...
And then me and my husband love SALMON SASHIMI!!! Double S!!! The chef is preparing the sashimi...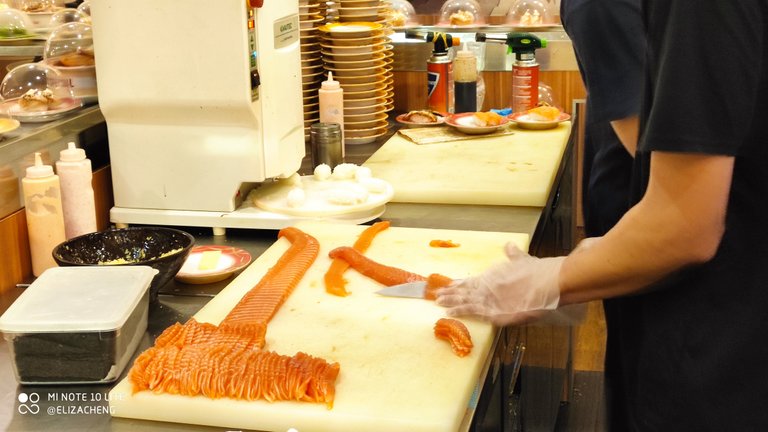 Up next is SALAD...
Hmmm... I have had my dinner just now... But then I couldn't stop myself from putting up food photos for S... 🤣🤣🤣
Ok... Let's see what next...
I found SUN... Ok, no more food... I hope... An evening sun captured when I came home earlier today... I was walking to my car after I got off the MRT.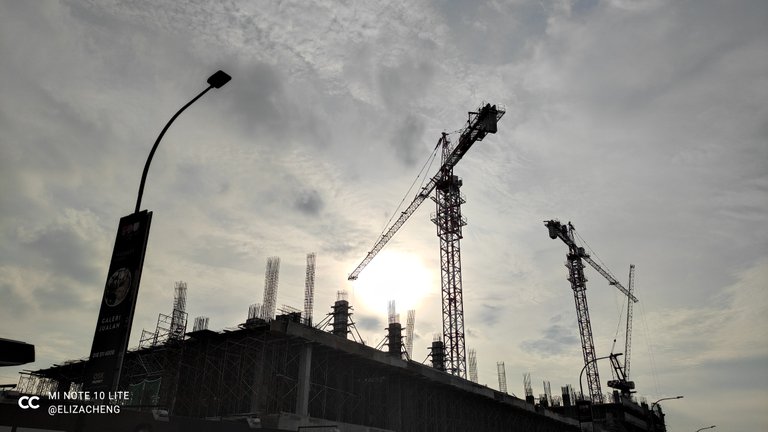 Next I present you SAND... Captured this yesterday when we were at Sunway Lagoon Water Themepark... I was playing sand with my girls... Building "sandcastle"...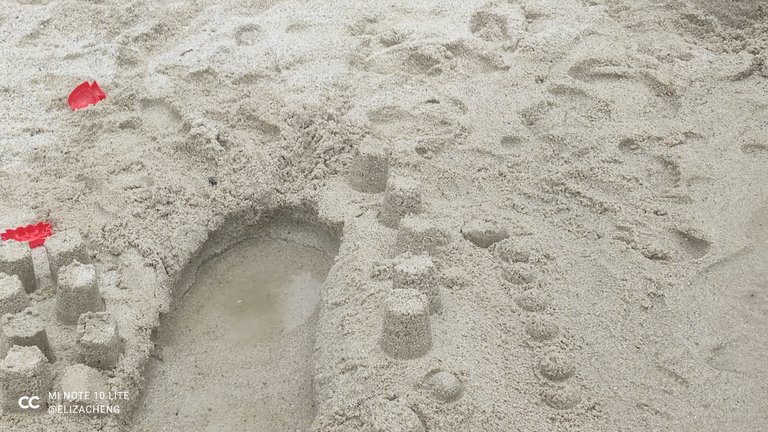 Last but not least, I have SELFIE SHADOW... Another double S... 😁😁😁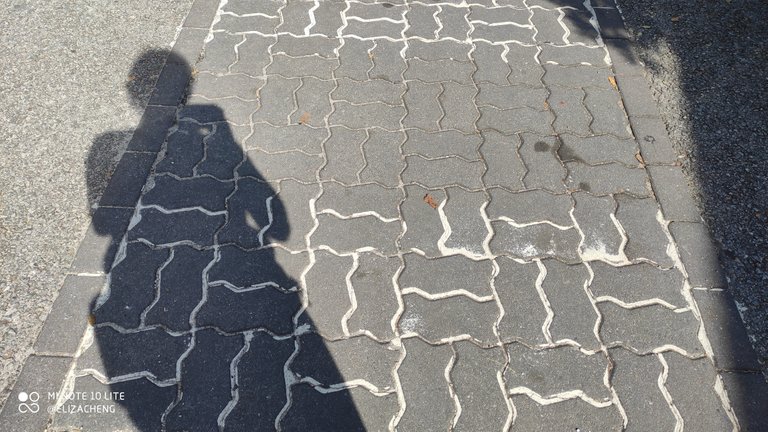 Submitting this post to the Alphabet Hunt by @barbara-orenya. If you would like to join the fun hunting, here are the simple guide line of the game. (Grabbed from Barbara's post)
Make a post with 6 of your own photos representing an object or concept that begins with the letter of the week
if you post in the Feel Good community (hive-190931 as first tag for those who post from eSteem) you will participate in a random draw rewarding (a various number but never less than 3) people with 1 Hive each.😊

use the hashtag #alphabetHunt and call me @barbara-orenya with a mention + leave your link in comment below this post so that others can see it too and have an easy access to it. 😉
You have until next Wednesday 10pm UTC to post.
And most importantly : Have fun, enjoy this hunt and make sure your readers also have an enjoyable moment discovering your trophy images !