It was 10.30 or 11.00am I was sleeping because i was awake for a very long at previous night.Suddenly got a call from one of my friend and where was i. It was a confirmation call whether i was at home or not. Normally there were sure that i will be at home at that time and still confirmed. He told me to open the door he is outside of my home. My heart panicked as i got a little hint what was going to happen with me. Guest came home and it was a special day so i opened and boom, i am full on flour. Damn i am not seeing and within a moment i got hit by two egg by another friend, she was a very sharp thrower. I moved immediately from my place still got hit by her. And wishes with laughter "Happy Birthday Dst."
After that they came inside meet with my family members, bought cake and so on. I was surprised as it happened in the morning i was expecting to get beaten in the evening so i was also making plans to escape from the locality. But these are a step ahead from me and ended my game. We had then a great time there and did our lunch outside as treat from me. I still remember the day as one of the best days of my life.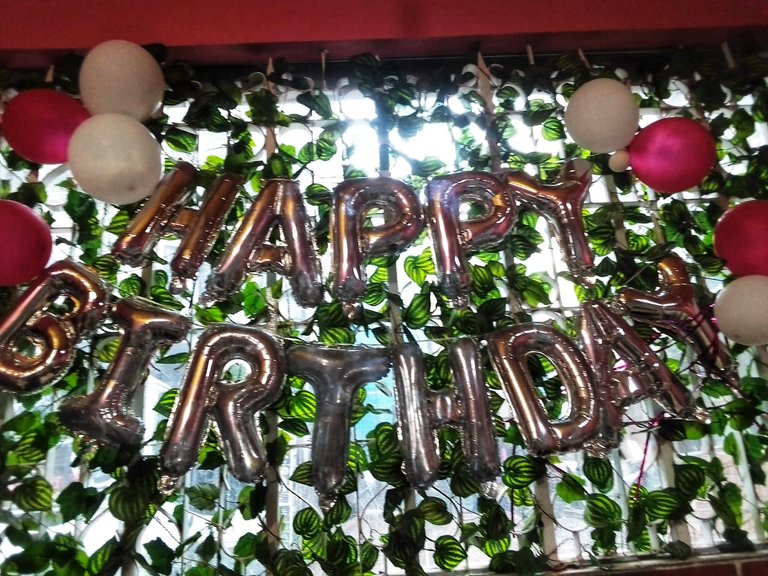 Yeap it was my birthday tale of last year and here the day comes again. Today is that special day for me. This year its been gone like something different. I got gifts from two days before my birthday. This year i thought of a evil thing that i will hide my birthdate so that no one gets notification and lets see who remembers, yeah my friends all started to wish via call and sms. They knows hahaha. My timeline is off as its a great place for posting the most funny pictures of birthday person. Hahaha, but they are doing that via stories. I donno why they are always a step ahead of me. Damn. I miss my closest friends who are now far from me. One in dhaka and the another idiot is on sylhet. They are coming in a day or two so that the leftover fun can be completed, i just hope everything goes well i don't wanna eat eggs again.Mummy!
---
So that was the small story of time, i am just wondering how fast a year has gone. It feels like a few days back. Really time moves very fast. Another year added to my age, i don't know how far i am now from the death, how many sunrises are still to be counted on my breathing but i always hope for the best. This has been a bad year in my practical life, i didn't do any significant things to be mentioned. Last year i had so many dreams to fulfill but they were scattered like the pieces of broken glass. I tried to fix those but this year the luck is not favouring, this covid situation has left me on an uncertain journey. The world is also facing so many things. Really did i think of such a year on my last birthday? Nope, i haven't expected that something like this will come and the world will come to standstill.
Whatever gone is gone now its time to see what is coming. Its my time to expect for the next birthday to bring some fortune if the Almighty Allah wishes. I really wish to write a same blog in my next birthday where this unhappy portion will be missing. Where we will be breathing in a healthy world. Where my uncertain journey will end and i will get stoppage bor my betterment. Untill then keep me in your prayers, and pray for the safety of my family as they are the first and foremost priority to me. Stay well stay blessed. Thanks a lot for your time.