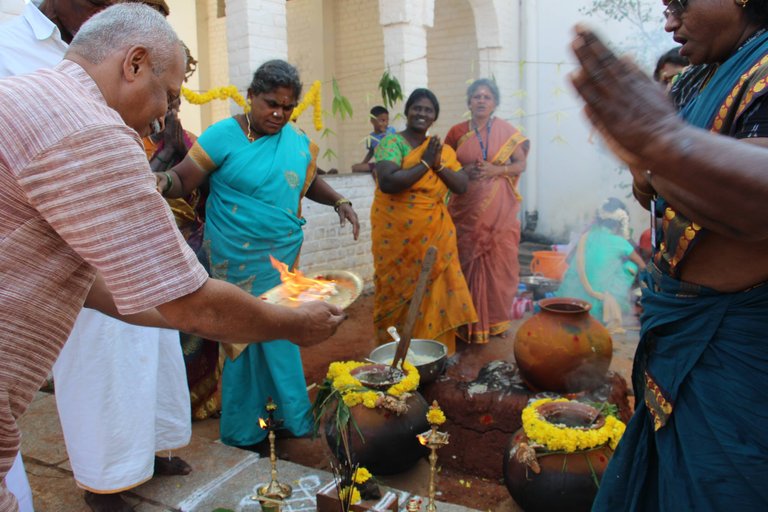 ---
Pongal is one of the oldest festivals in south India. I was lucky that I had an opportunity to see & observe the whole festival of my own when I was in Chennai. Pongal is also a very popular festival overseas, known as the Thai Pongal, harvest festival. The festival lasted for three days, from January 14,2020- 17,2020. Although it's very popular in the Tamil community, this festival is observed all over Chennai. I was blessed that day, as I had a great time with all my friends in Chennai.
You all might be thinking, what is "Pongal"? This is actually a sweet dish, which is very similar to Payesh. In this festival, everyone wears new dresses, spends quality time with family & friends, thanked their sun god, and shared their joys with others. In every house, cook this special dish; whenever any guest comes to visit their home, the first thing they will serve it would be "Pongal."
On the beginning day of the festival, people throw their dirty stuff and burn them. It's like forget all their past and then start a new life with new hope. On the second day, people cooked "Pongal" dishes in an earthen pot, then they thanked their sun God Surya with a ball of "Pongal" for the better harvest of their crops. On the third day, they bring cows & goats and worship them.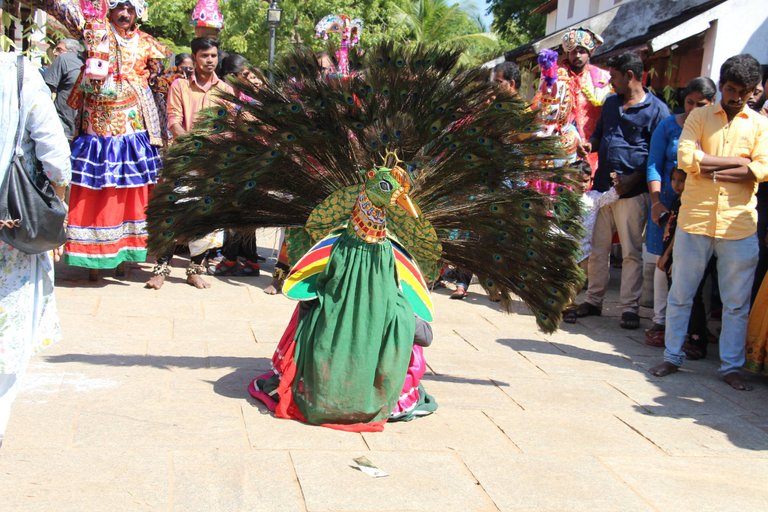 ---
It was January 14th, 2020; at that time, I was working at the Dakshinachitra museum, which is situated at Muttukadu, Chennai. The day before the festival, my teacher & I thought about what we should prepare for tomorrow. Then we decided that we will prepare tapioca, which is a sweet dish, we will add dates, apple & banana with it. The next day we prepared that dish. In the morning, our neighbor brought Pongal for us. In return, we offered him a ball of tapioca. He loved it. At 10:00 am, I went out to take some photos. When I went out, the first thing I noticed was the Carriage in which the children were riding & uproaring. They were having a great time. I started walking; I stopped near the Ambur house, which is an old Brahman house, where all the procession was going on for the festival. An old lady cooking Pongal, two young boys, were serving Pongal to others.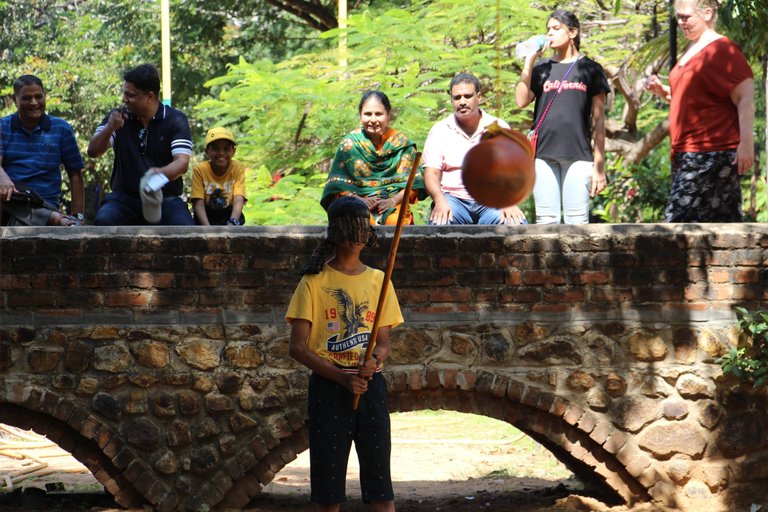 ---
A few moments later, a dance group came with their costumes & some musical instruments and started their performance. One guy was performing peacocks dance, another guy was riding a horse—all of a sudden, the courtyard of the Ambor house became euphoria with crowds. I must say all of them were professional dancers. I loved their dance performance. Very close to the Ambur house, the museum authority organized a pot breaking competition. Anyone can participate in this competition. It's funny but exhilarating. One of my museum guys saw me & literally forced me to participate. One had to break the pot blindfolded with a stick within the three attempts. I did break the pot & got a prize.
Everyone was very happy, kids were playing, parents were also busy with buying ornaments, crafts, young couples also having a great time out there. All over, I love the Pongal festival. I had a great time.