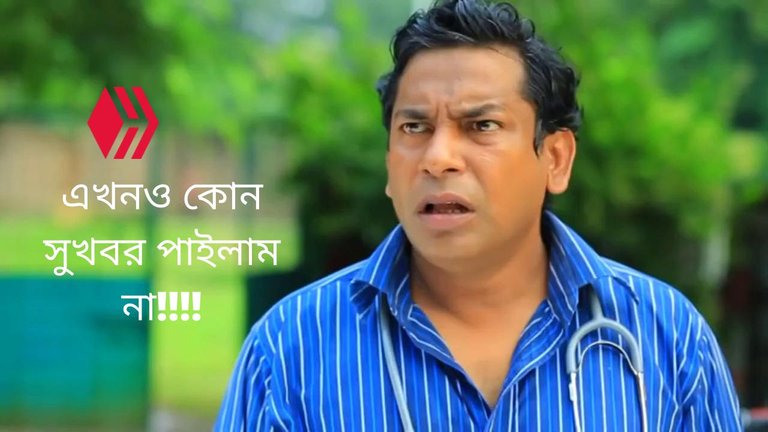 ---
Welcome to the Hive news bulletin. First of all, we will start with breaking news! As the Hive's price dropped, the wife has beaten her husband. He is now in a coma! We got that news that the Hive price is going down from the secret source, so the injured husband decided to hold the Hive stake & wait for the price to go up. When his wife asked for money for shopping, he told her to wait for a few days, then she began to bite her husband with her sharp teeth. The Hivewatcher team arrested her & put her in an isolation chamber with a 3-month punishment she can't write any post about shopping or any other beauty stuff. Ouch! When the reporters asked her about the incident, she replied that "My husband was a coward. He always looks at the price of Hive & forgets about me & my children." We also talked with Doctor, Doctor Simplifylife told us that " the patient is now in critical condition, his future(secret weapon) has been destroyed brutally, he might not be a father again./বাচ্চা হবে না 😛
Advertisement Break(কেউ বিশ্বাস করে ঠকলে কর্তৃপক্ষ দয়ী নই)
Are you worried about the price of Hive?? This is for you, "Panda gum" if you chew this gum, you will immediately feel relieved/ নিমিশেই মিলবে সতেজতা। The price of this gum is 5 Hives. So where are you waiting to come to our NFT showroom where you will get a 50% discount.
Politics ( যা ঘটেছে কিন্তু ঘটেনি)*
The people of Hive are very upset about the pumping & dumping of Hive price. They are very angry with the top 20 witnesses who are controlling everything. Some people are saying that they are not fit for this job. People are very much frustrated with the price of the Hive. People started withdrawing their witness vote, so the ruling party top witness had a hard time dealing with people. The opposition party started promoting their agenda " Raise the price, save the hive/দাম বাড়াও, হাইভ বাঁচাও" with this slogan.
Kids & Cinemal (বাবুদের জন্য)
In this Hive crisis, the young generation became very aggressive as they are stealing other content ( copy-paste) & playing with their future. Hivewatcher already warned them about this kind of behavior. Our honorable Dada babu 007 already gave KN( Kaner niche) to some of them.
ইচিং বিচিং করলে কানের নিচে দেয়া হবে, বাবুরা সবাই সাবধান হয়ে যাও।
Recently, two famous cinematographers of Hive otacinephile & Chick Magnet announced that they will make a film on the Hive economy crisis. They also announced the name of the film that is " Why the price of Hive doing itching bitching?/ হাইভ যখন ইচিং বিচিং করে". The shooting will start soon. They already selected the hero as a Horney Babu.
Official News( সবই সত্য ঘটনা)
Good news! Good news! A special announcement for everyone, we are happy to inform you that the HF24 is coming on Sunday, October 6. There is a possibility that the Hive economy will be stable soon.
হাইভ লই এত মাইত ন, বেশ খরি পোস্ট হরেন, খামো লাগবো।
The End