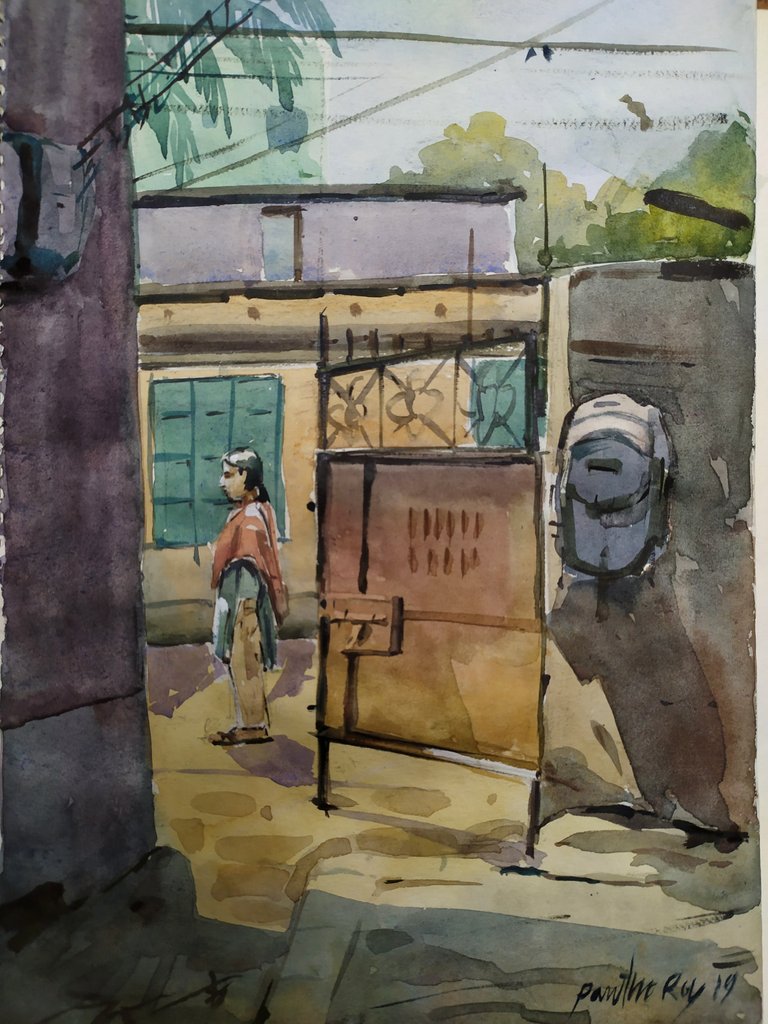 Due to the current epidemic, I have to stay at home for a long time.
Currently spending some time with my depression.But I think painting is the only way to overcome my depression.A lot of the time it calms my mind.
I have a lot of time on my hands now.So my purpose is to use the time.Time is very valuable and we should use it.
Now I am working in some traditional media like watercolour,pencil but in the future I want to start digital art.
about the painting
this is landscape painting.Where the predominance of land is given more.The focus point here is on the girl.You can see more in the Color contrast here.This is where the yellow and orange colors give a very warm feeling.And the purple and blue colors are giving a cool feeling.All in all, make it a sunny day.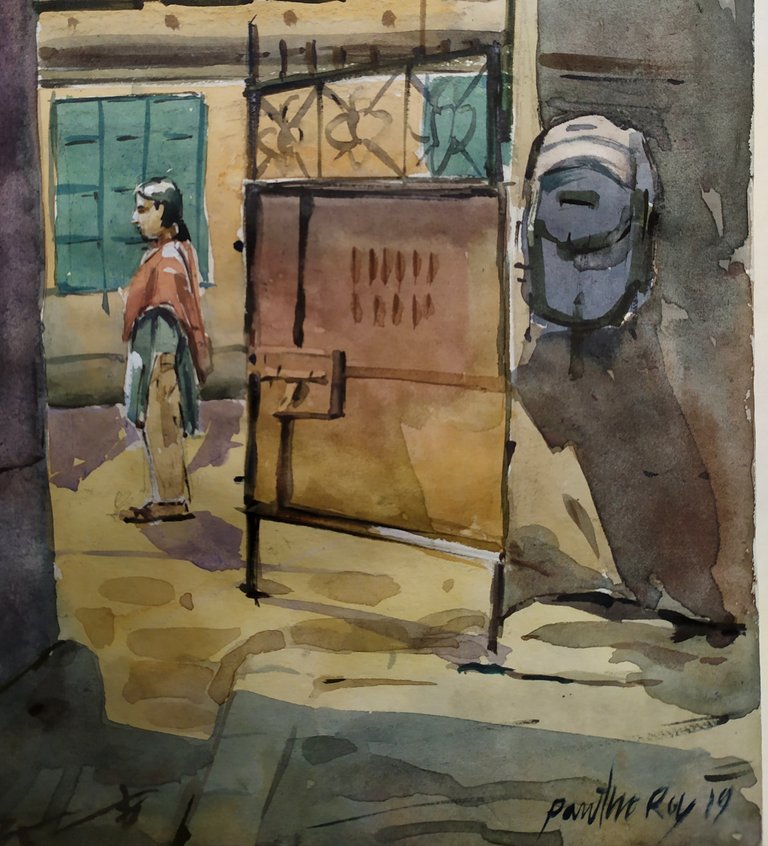 👆I like this part of the painting very much.A color contrast has been created here.You can see the shadows which will give you a good feeling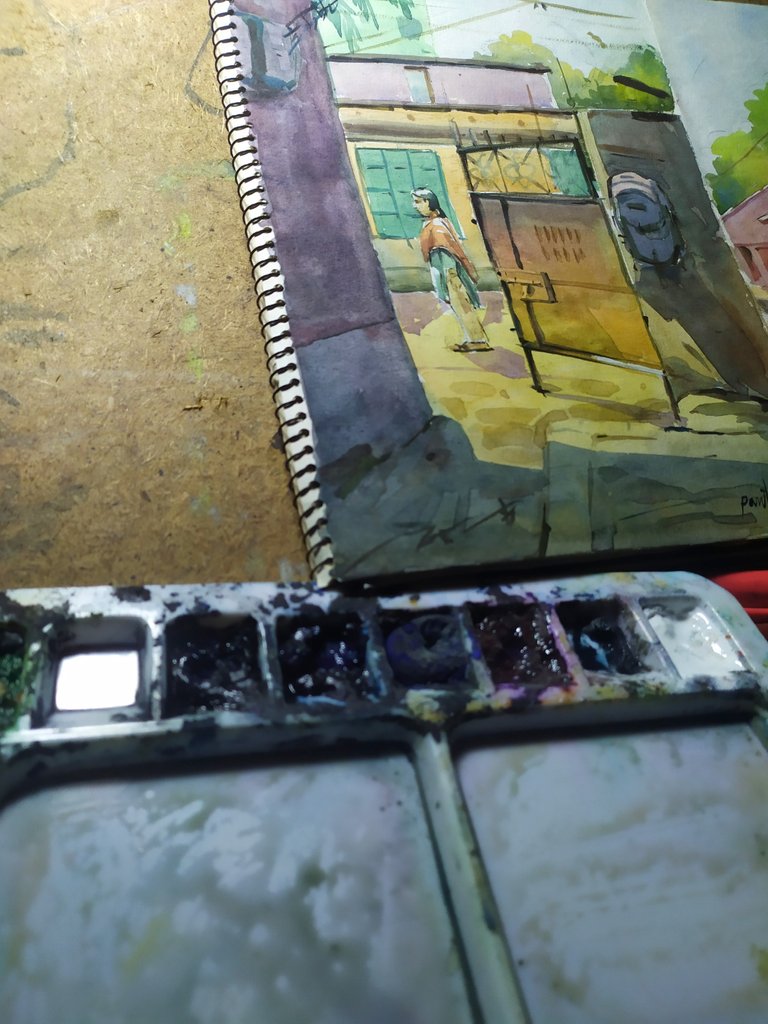 medium
l am useing watercolour on paper.
if you enjoy my art work.you can find it in others sites.
facebook
https://m.facebook.com/photo.php?fbid=2540862682841090&id=100007521484858&set=a.2540853752841983
instagram
https://www.instagram.com/p/CC1F4BFBP28/?igshid=2uprhojc4smu
Twitter
(@parthor11192770): https://twitter.com/parthor11192770?s=09