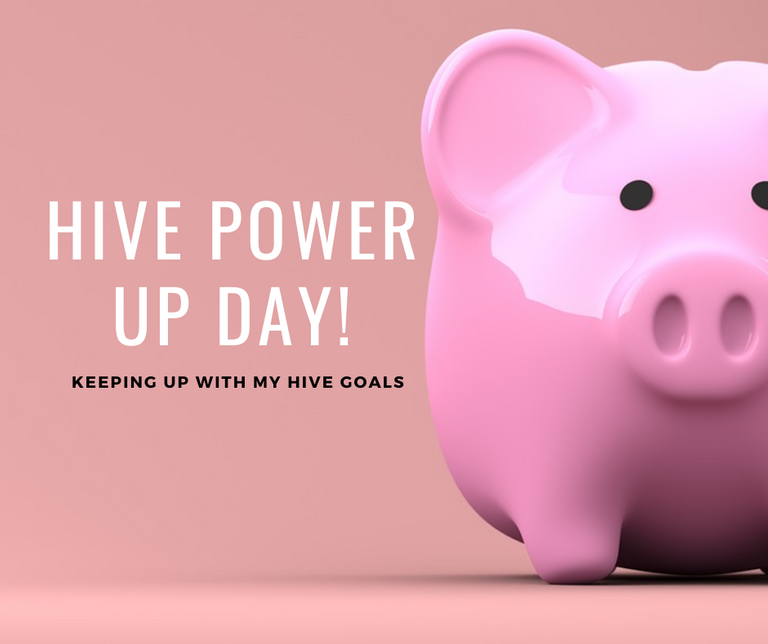 Since I became active on Hive late last year, It became my monthly commitment to power up some of my liquid Hive or HBD back to the platform. Last power-up day, I committed to reaching 2000 HP by May 1st, either by HP gained from posting or power-up. Today, I was able to have 1793.424 HP. To fulfill my commitment to reaching 2000 HP, I decided to power up 208.065 HP.

My next target by the end of May is around 2,300 to 2,500 HP. My power-up isn't huge, and I'm still working my way up to have substantial growth in the platform, but at the very least, I'm making progress. Even though it will take a long time, I am looking forward to this adventure.

I currently have 2,001.493 HP to begin my May target of 2300 to 2500 HP. On the platform, I try to increase my posting and interaction activities. I'll put some of my HBD back into liquid Hive so I can power up on June's power-up day.
I enjoy getting hive-bee badges to see what I've accomplished. For the last four months, these are my little bee badges:

Power-up comes with a slew of advantages in addition to hive badges. Your HP, which has a 3.22 percent interest rate, can be used to earn money. It's similar to making time deposits at the bank but with more benefits. To receive further curation incentives, you can assign or lease your HP. For your delegations, some certain groups or tribes payout better APR. We can also earn tokens from our delegations.
When we power up, it allows us to have a stronger presence on the platform as our HP grows. You can endorse a post by upvoting it with a higher value. It allows us to do all activities in Hive with more resource credit. You won't be unable to engage or post if you have a low resource credit.
Furthermore, you may also make a post and join the monthly #HivePUD contest. @traciyork and a few members of the group came up with the idea for hive power-up day. You will win prizes such as liquid Hive, delegation, and SBI. Take a look at Hive Power Up Day announcement.
If you are interested in joining the Hive Power Up day, you should remember these rules to be eligible for rewards.
You should power up on May 1st at least 10 HP.
Your reputation score must be between 39 to 70.
You must have at least 100 HP, but not more than 8000 HP.