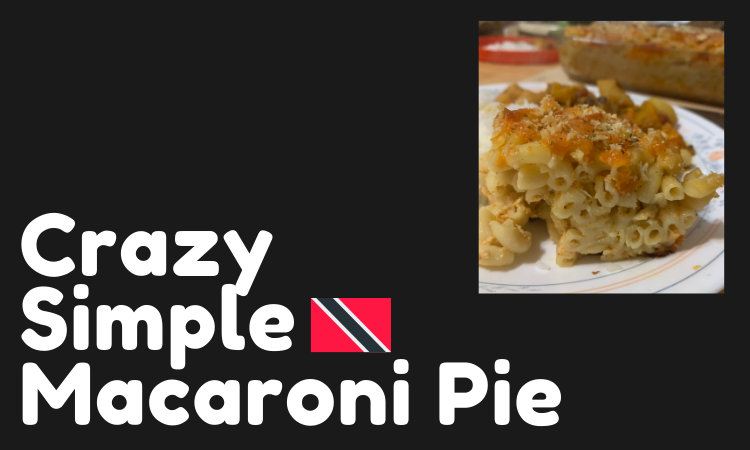 Doing something a little different today...
I'm VERY grateful that my wife is from Trinidad!
It's the country where (in my opinion) has the best tasting food on earth...Well, I say it's tied with Jamaica :)
Yeah I'm a huge fan of Caribbean food, and my wife challenged me a few years ago...
She said, you better start learning how to cook Trini food...OR ELSE!!!!
LOL Sounds good! I'll tackle this challenge and put my own twist on some classic Trinidadian dishes.
One of my favorites is macaroni pie....And today I'll show you guy my own twist on a SUPER simple dish that will change the way you look at macaroni and cheese...Forever!
First...The ingredients!!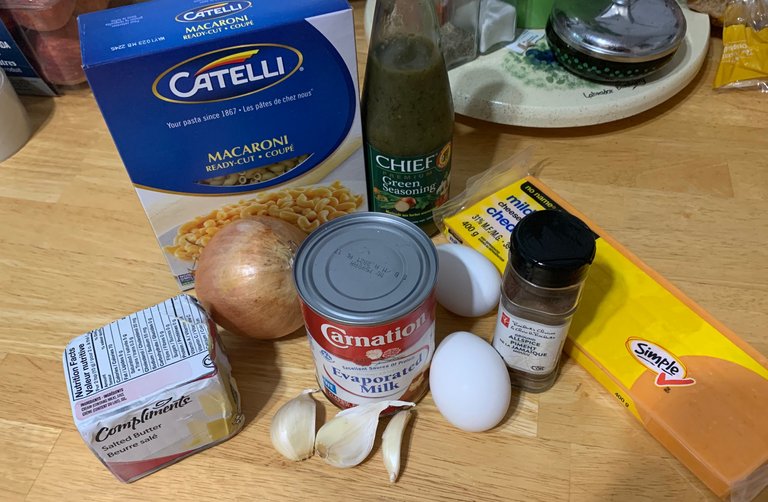 1 package of macaroni
2 TBSP of Green Seasoning
1 TBSP of butter
1 small onion (diced)
3 cloves of garlic (diced)
1 can of evaporated milk
2 eggs
1 tbsp of All Spice
1 package of cheese (grated)
Sprinkle of parsley
1/2 cup of bread crumbs.
Next....Boil the package of macaroni, with some salt! And preheat your oven to 350 degrees!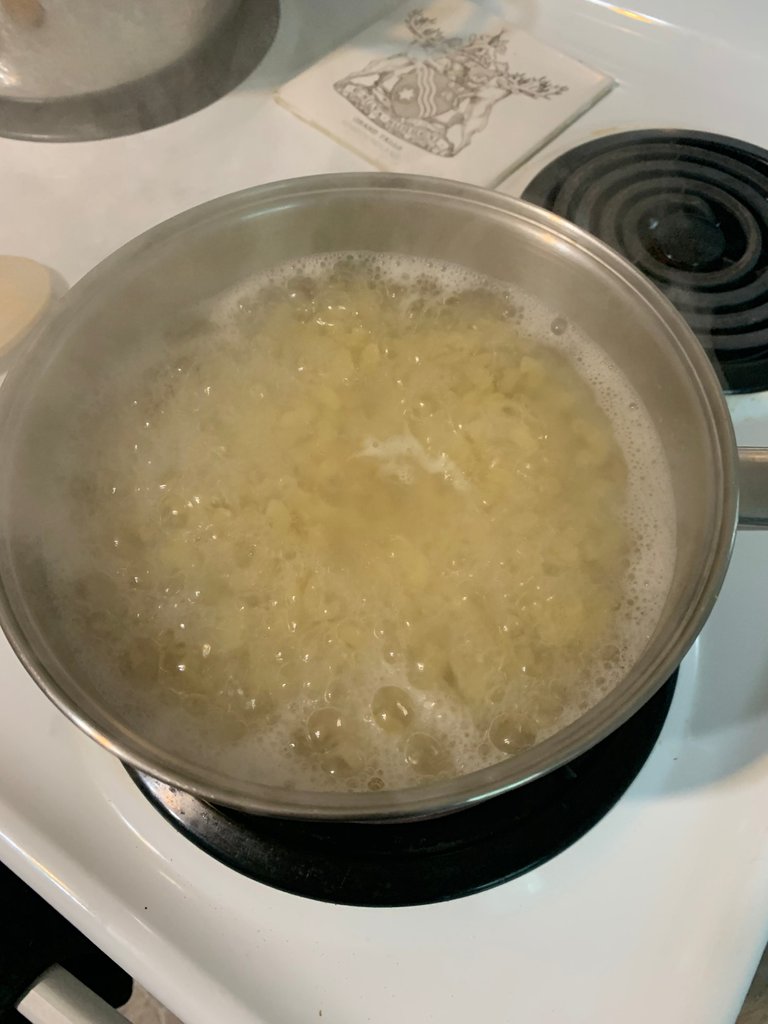 While this is boiling we are going to take most of the ingredients and combine it into a blender...
The eggs, green seasoning, half of the butter, diced onions and garlic, can of milk, the all spice, and about 3/4th of the cheese.....Throw it all into the blender....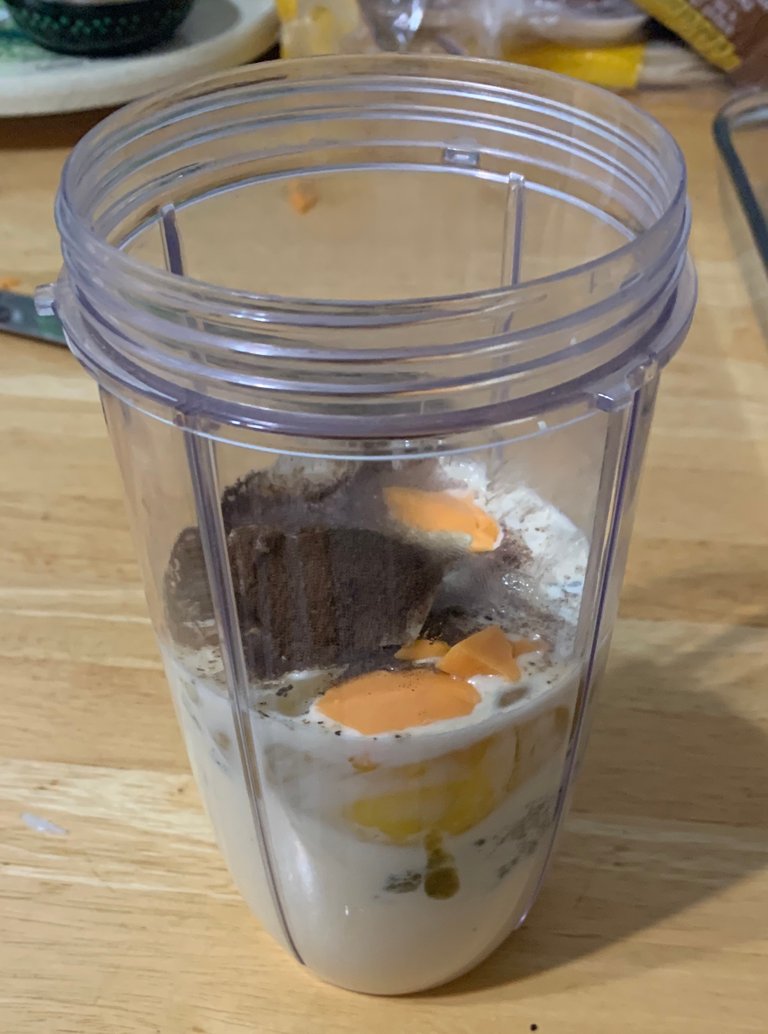 Depending on the size of the blender (I used a super small Nutribullet but it did the job) you may need to add cheese slowly until it looks like this...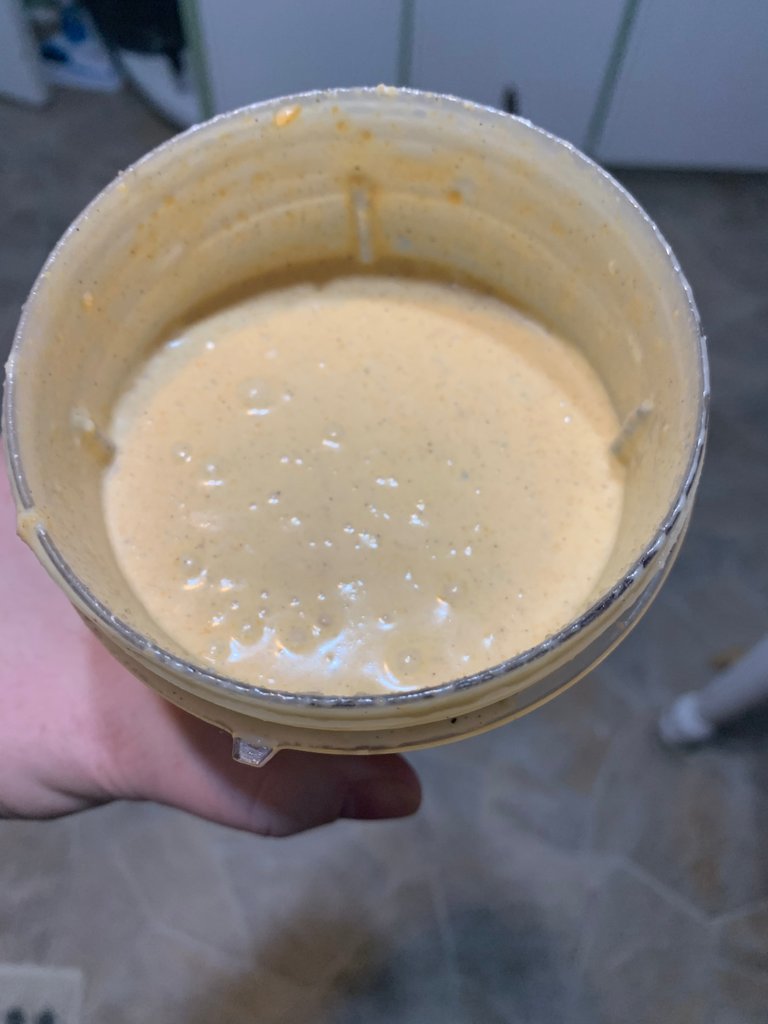 This should smell AWESOME by now thanks to the all spice and green seasoning...Plus all those onions and garlic that have been blended into this mixture.
So far....Go good!
Next step, put the mixture in with the cooked macaroni into the same pot.....Mix it up!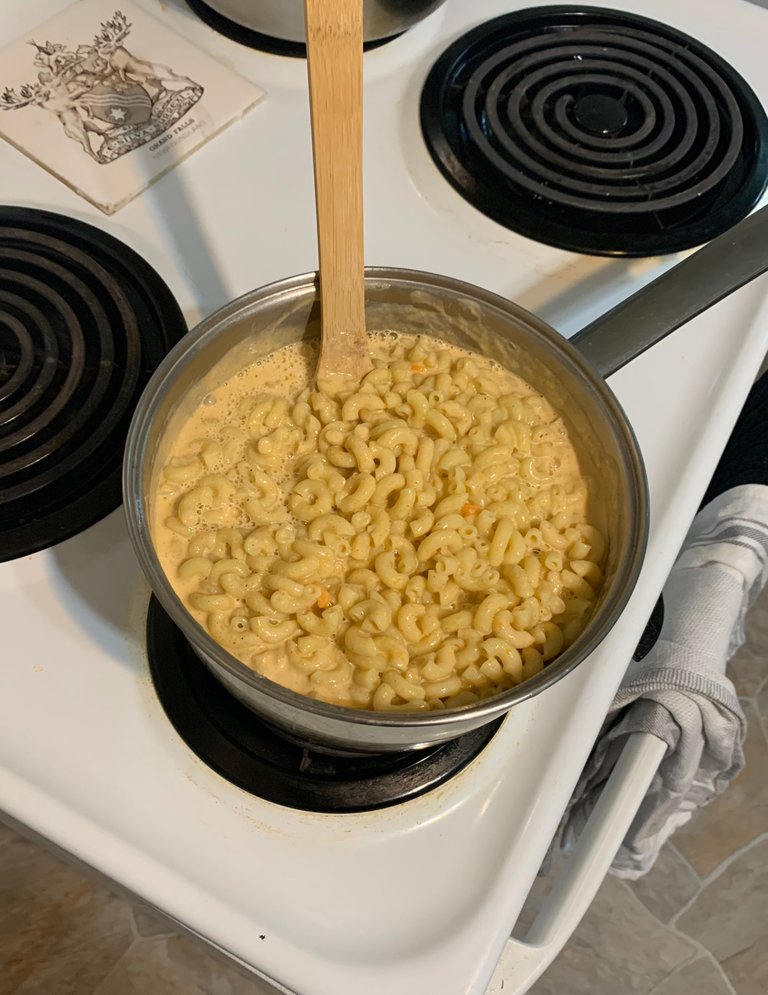 Now we'll take the macaroni mixture and place it into a well greased cooking dish!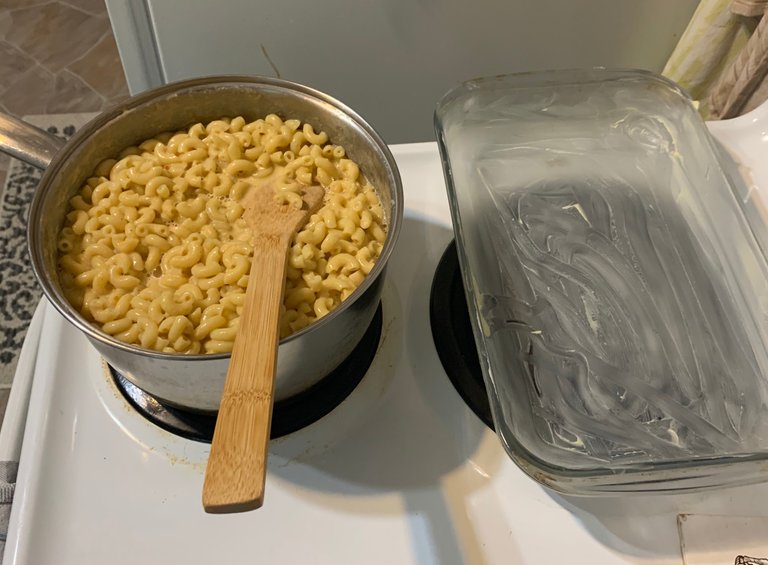 And baby....We're close!!!
Next we're going to take the remaining cheese, the parsley and bread crumbs....Mix that up and then cover the dish with it!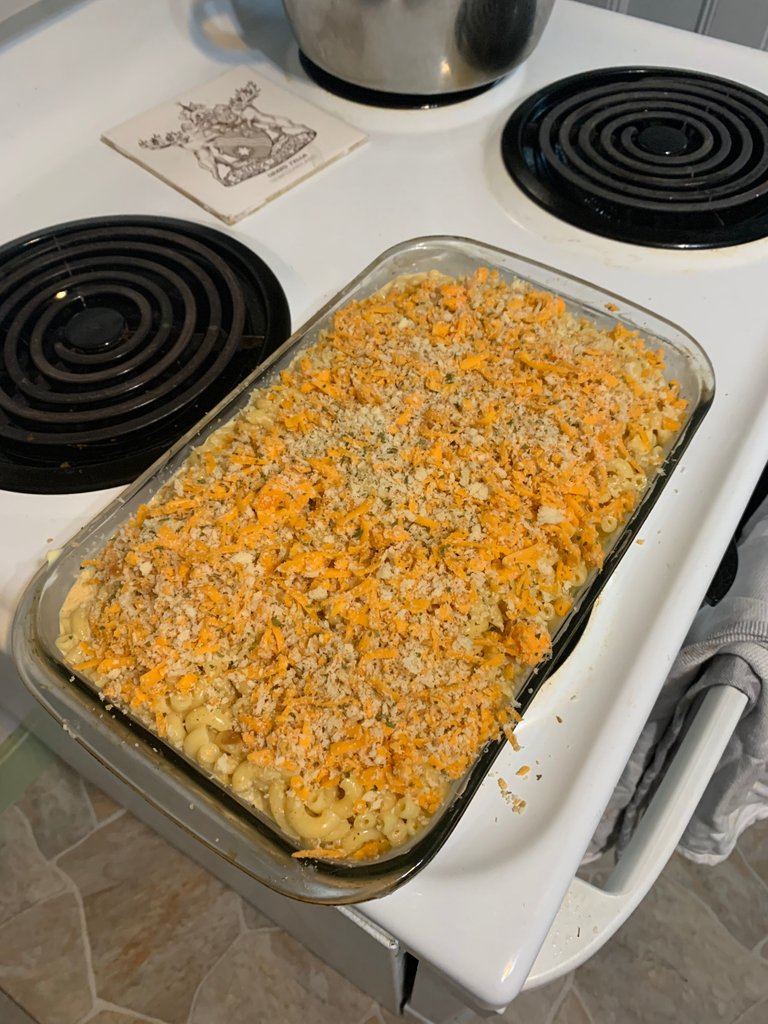 Now let's stick that bad boy into the oven and let it cook covered with tin foil for about 25-30 minutes....
After it's been cooking for 20-30 minutes, remove the tin foil and let it continue to cook for another 10-15 minutes until that cheese is WELL melted :)
And get ready.....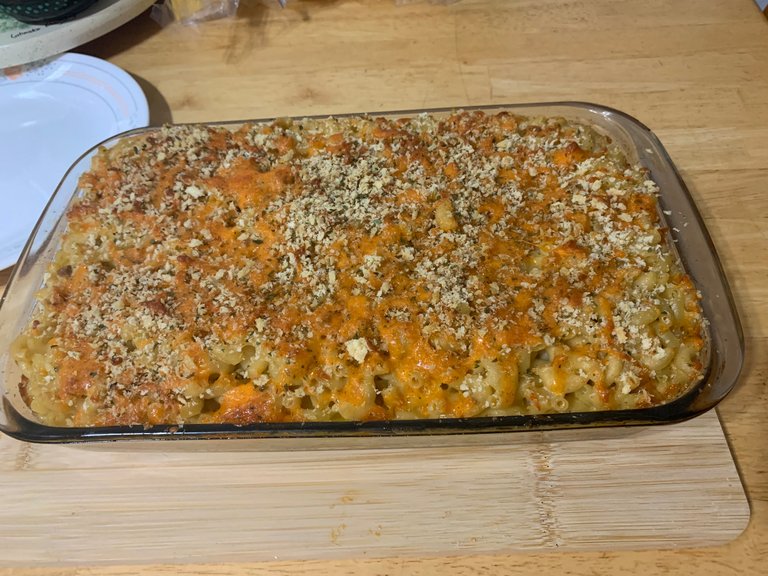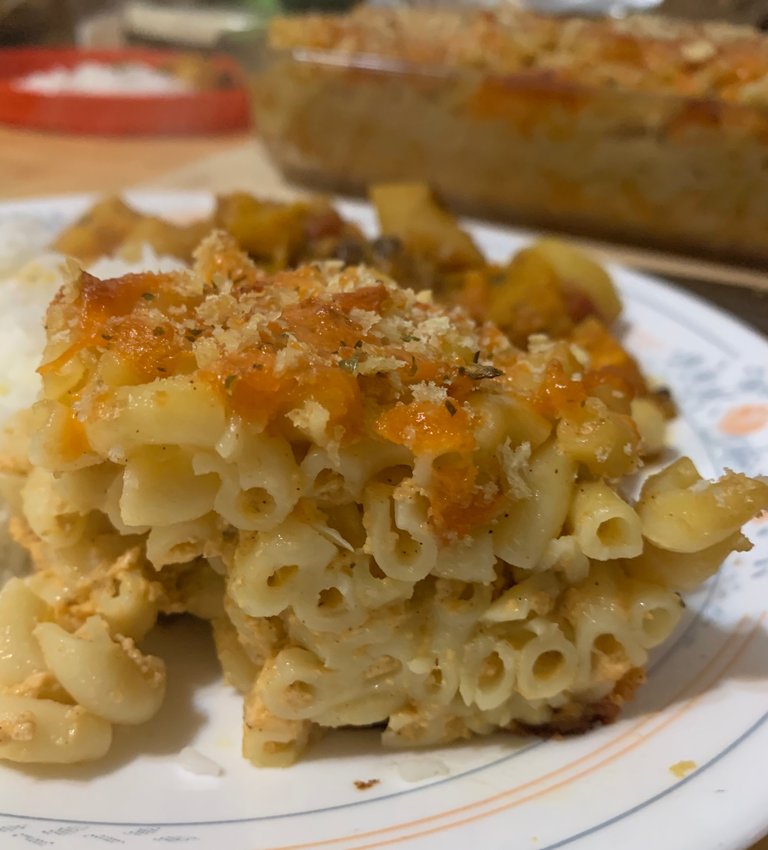 TRUST ME!
This recipe is crazy simple but you will never look at regular macaroni and cheese ever again the same way!
Hope you enjoy it...
What's your favorite Caribbean dish?
---
Note: This post's beneficiary will be @globetrottergcc Every day I make a post, 25% of the author rewards goes to one amazing member of the CTP Tribe!