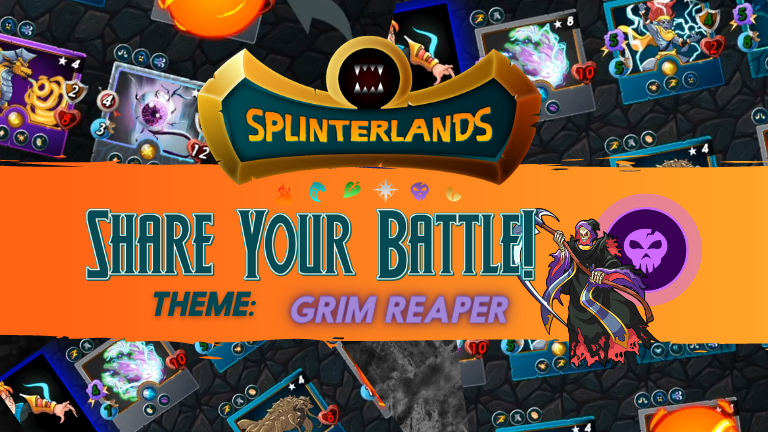 Evening Splinterlands Fans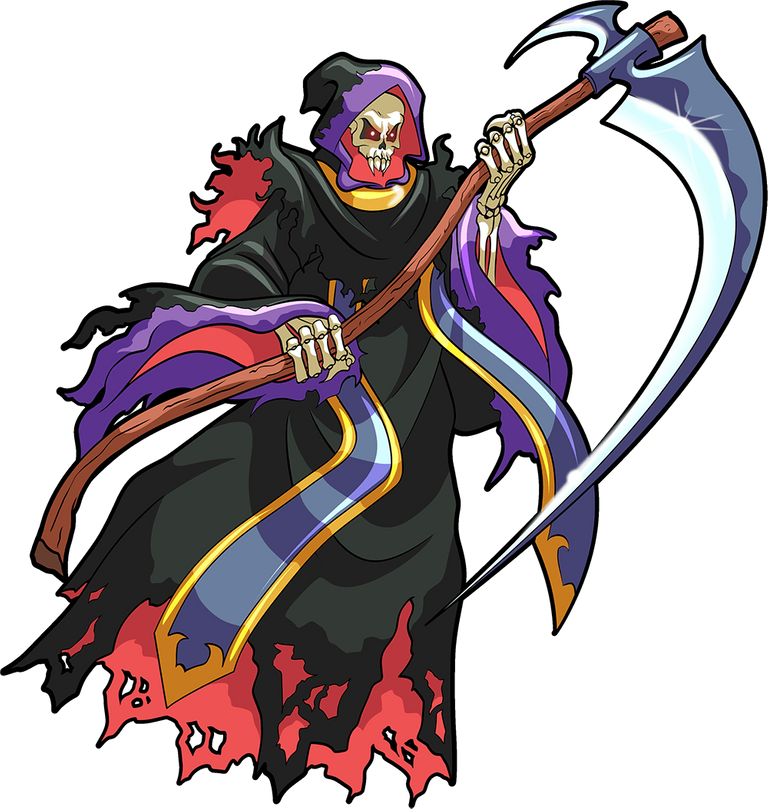 For this weeks battle challenge we are gonna go with the amazing reward edition ranged death monster, GRIM REAPER. Costing 6 mana, the rare monster offers the heavy ranged attack with Affliction ability right from very start, Oppress at Lev-5 and Piercing at Lev-8.
Here is the amazing lore:
Grim Reapers are often spotted by the dying, or reported by those who return from near-death experiences. Their faces are not shown. The Reapers' black cloaks are so heavy that they scrape on the ground as they approach. Each Reaper's long bony fingers clutch the handle of a great scythe. It is said that the Reaper's scythe is used to literally cleave a soul asunder from its body at the time of death. In battle, the scythes are generally used as an unblockable projectile.
I own lev-4 GRIM REAPER, which offers heavy ranged attack of 4. I plan on upgrading further soon to get Oppress ability.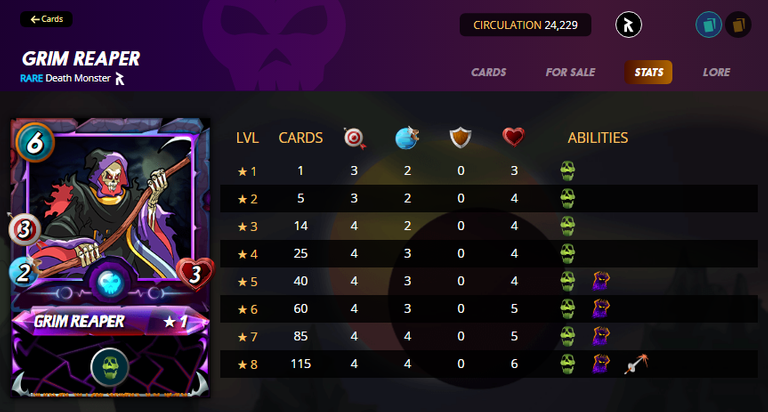 Currently there are 24,229 normal foil GRIM REAPERs in circulation, costing 0.044$/BCX and 861 Gold Foils in circulation, costing 1.90$/BCX.
Here is the all time price trend of both Foils GRIM REAPER, courtesy SPLINTX.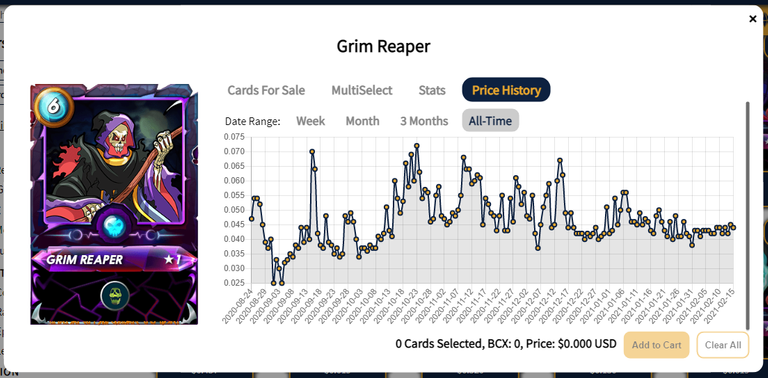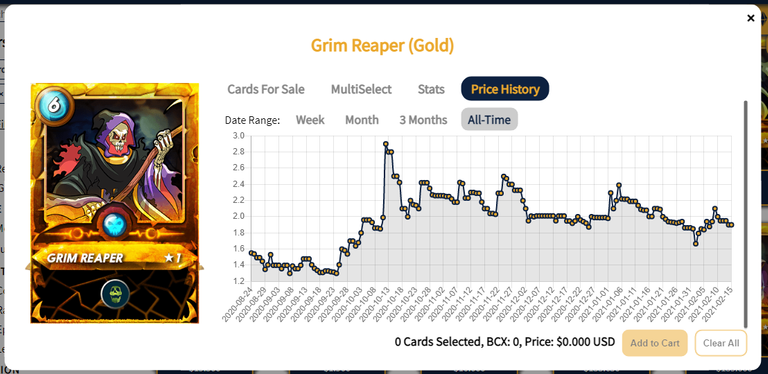 Favored Battle Rules
At low speed GRIM REAPER is best suited for Reverse Speed Rule set. At higher levels its works well as a normal speed monster. Because having low health by default it also works best in Equalizer and Armored Up rulesets.

Placement
GRIM REAPER like most of the ranged monsters works best in middle back rows protected from Snipe and Sneak attack.

Complementing Abilities
GRIM REAPER can be complemented well by ARCHMAGE ARIUS and SELENIA SKY summoners giving it ranged attack boost.
As far as abilities are concerned, GRIM REAPERcan be decently complemented by other monsters. Triumph and Protect abilities can help GRIM REAPER survive longer. Healing from Triage ability is also a nice ploy. Blind ability, and Speed related abilities Slow & Swiftness can also make GRIM REAPER difficult to target.

---
Defense
The best way to counter GRIM REAPER is by using Return Fire ability. Using Headwinds ability also make him less effective. Due to low health it can also be targeted using Opportunity attack monsters.

MY BATTLE USING GRIM REAPER
This was a 40 mana battle with two battle rules, Weak Magic and Reverse Speed.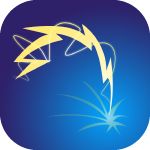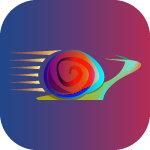 MY LINEUP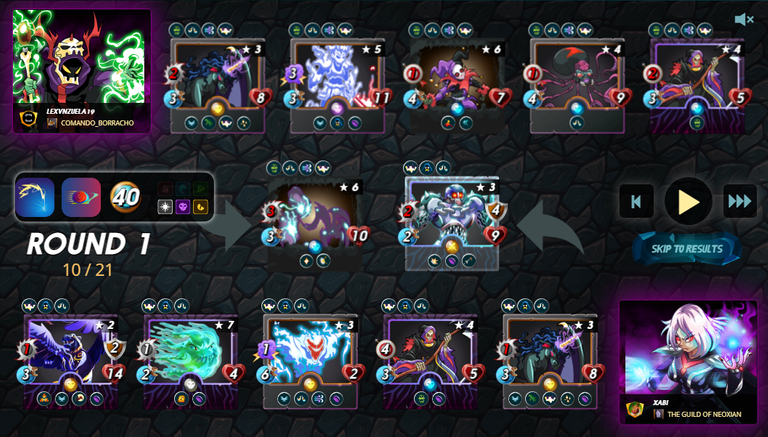 MIMOSA KNIGHTSHADE
High battle mana promoted me to use Legendary untamed summoners. I decided to go with MIMOSA KNIGHTSHADE. God I love her Affliction Buff.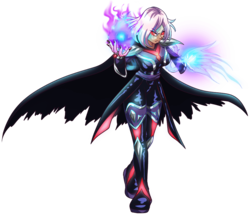 CHAIN GOLEM
Upfront I placed my favorite tank, CHAIN GOLEM. Decent attack, health and shield with amazing abilities makes CHAIN GOLEM a complete package.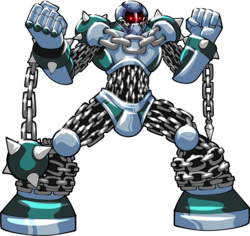 ---
CORRUPTED PEGASUS
On one down I placed the only death splinter healer, CORRUPTED PEGASUS. Decent reach attack with Healing makes CORRUPTED PEGASUS one of the best healer in the realm.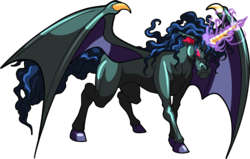 ---
GRIM REAPER
Next came the star of the show, GRIM REAPER. Heavy ranged attack makes it a nice asset. With Reverse Speed ruleset low speed of GRIM REAPER is favorable.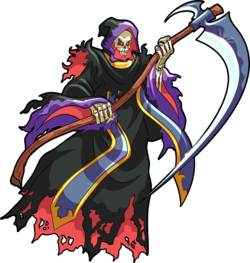 FALLEN SPECTER
Next came another legendary, FALLEN SPECTER. Costing just two mana it offers amazing abilities combo and Void Buff from MIMOSA makes it Magic Reflect Proof.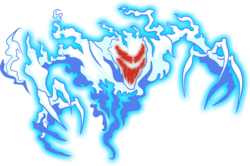 CURSED SLIMEBALL
With 29 mana used and two slots left I placed Single mana monster, CURSED SLIMEBALL. I love its Redemption Buff.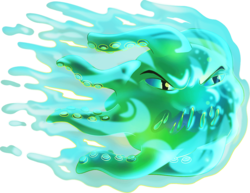 DARK HA'ON
On very last I placed the Taunt ability monster, DARK HA'ON. It attracts enemy attention giving rest of the team time to attack.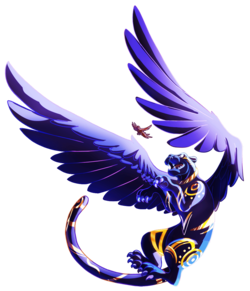 ---

BATTLE ANALYSIS
This battle was an easy battle. Enemy used beta summoner which was no match for my legendary untamed summoner. GRIM REAPER lead the charge and left enemy no chance thanks to Affliction buff by MIMOSA.

Cost ANALYSIS
Costing just 0.044$/BCX GRIM REAPER offers nice punch for buck. It is definitely worth speeding and upgrading. Gold Foil @ 1.9$/BCX is also not that much costly.

That will be all for today.
Take very good care of yourself and people close to you..
Until next time...
👋Adios👋

Don't know about Splinterlands

---




Support @bdcommunity by voting them for witness following this instructions:

Posted via neoxian.city | The City of Neoxian