Hello, Rising Star Fans and music lovers!
I hope you will be fine and blessed i am here again with another post of rising star game in which i will be sharing the pack opening of today that i bought with vibes tokens and got a nice rare card with two common.
R55 BRUCE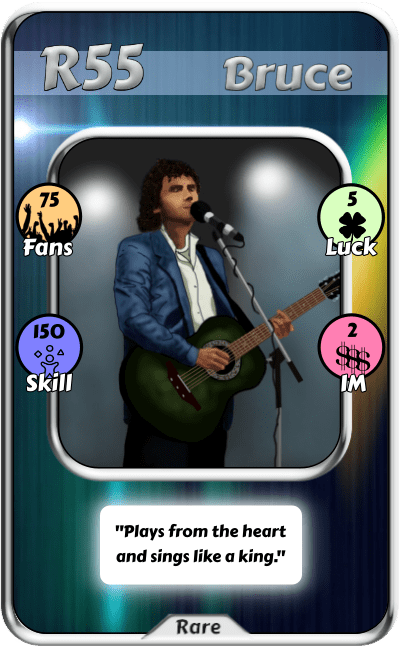 Well, its been a long that i did not bought a pack and shared the new cards in my post so today i went for buying a pack to check my luck that what will i get from this pack but this time it seems a quite helpful card in all way and got the R55 bruce which seems a good one like this card will give you some fan and also some skill point to balance or reduce your ego at some point. However, 75 fans is not that much but it is good when you see some skill point with fans so you can easily reduce or kill the ego with skill point.
---
---
---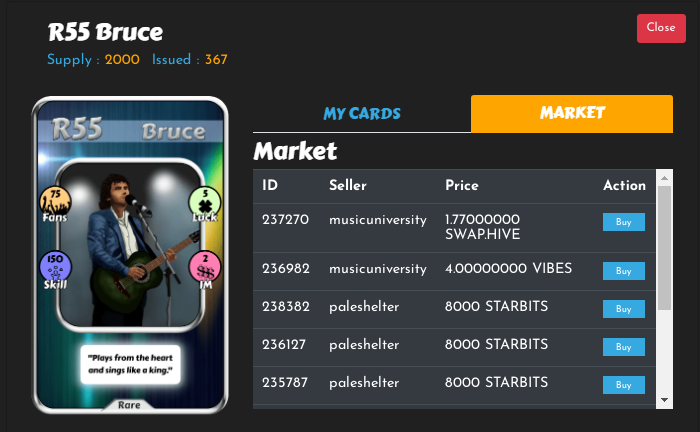 Here you can see the info about card like supply and issued along with market price which is quite helpful to hold it in your collection and if you need it then you can easily buy it in the market with so many options like hive.swap, vibes and starbit even you can buy a card with other tokens like SIM and dec..
---
---
---
PACK OPENING

Here is the pack opening result of today in which the three cards were available and now i am holding these 3 cards in my collection. The other two cards are common but also useful to give you some luck and skill point like the bass line card has 20 luck and the other one with skill point of 15 which is not bad at all.
---
---
---
PACK OPENING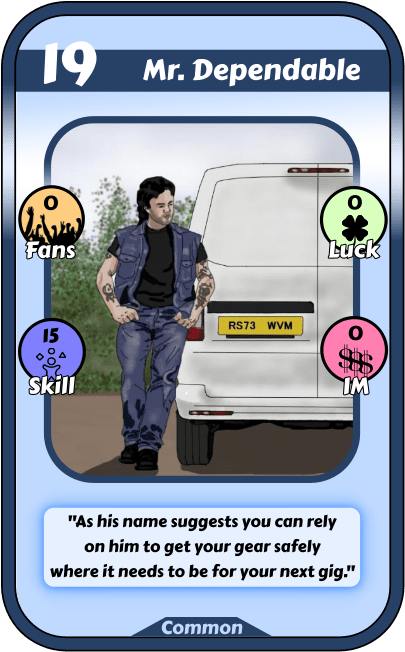 Here is the Mr. Dependable from the common family with zero fans and luck but with some skill. However, don't know the usage of this card may be for some mission i will need this one but currently can help me out with ego problem because of adding some skill point..
---
---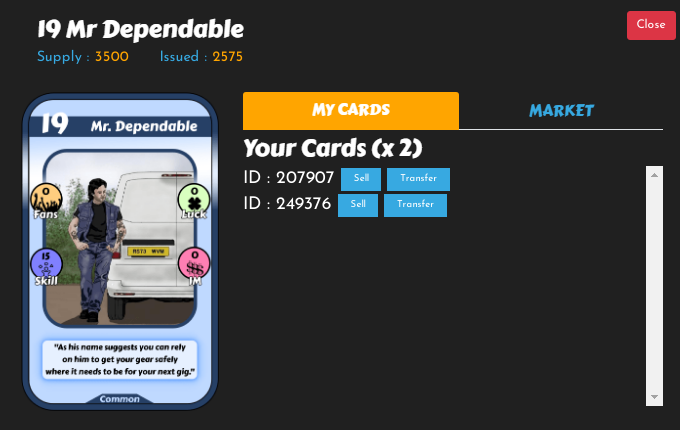 I already have two cards in my collection that i checked it now for the first time when i got this one today from the pack i did not about the older one..However, the supply of this card is high because of its rarity which is common and currently issued 2575 which is almost near to total supply.. I will hold this card in my collection to fight against the ego because these two cards added 30 skill point which is not bad and will be needed for further missions..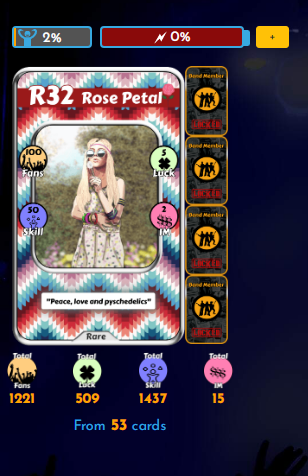 Total cards 53
Fans 1221 Some drunk and other are permanent
Skill 1437 increased
luck 509
Total IM 15
EGO 2% (From missions and fans)
---
---
---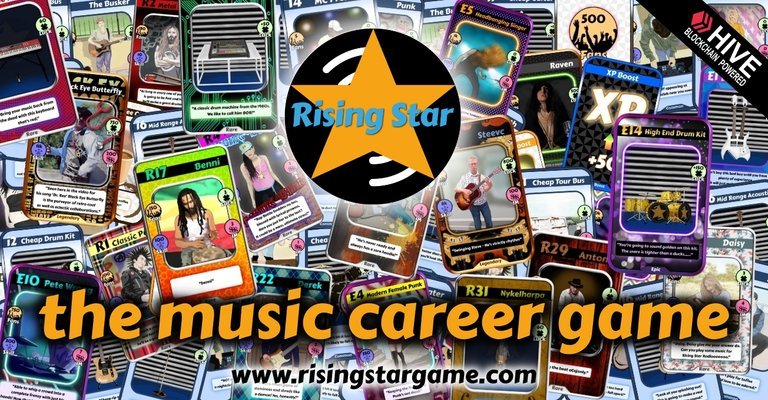 image from Risingstar
Want to play the Rising star game? then join here
Thanks For visiting my Blog
Best Regards @moeenali