Hello all Music Lovers....
Rising Stars.....
Start as a lowly busker and work your way up to a global mega star!
Unlock the level 90, only 3991 more XP required to unlock the level 91😁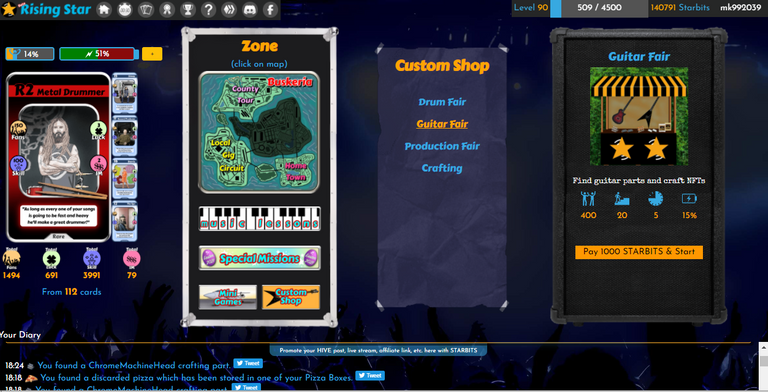 ---
I love the game and making my position in the game slowly but steadily.
The ego meter is at 14%. I am performing a at least one lesson mission daily to increase my skill points which ultimately prevent from increase in ego.
---
Today I decide to try my luck with crafting missions (I have not cratered and item from a week time). But unfortunately I got same item four time ie ChromeMachineHead. The team has to fix this or may be the drop rate for ChromeMachineHead is too high??

Good thing is I got one Pizza to recharge the energy...
---
If you are not playing the game and wanna earn starbits token then you can use my referral link
---
Thanks for stopping by...
---
---
Posted via MusicForLife.io