Hello all Music Lovers....
Rising Stars.....
Start as a lowly busker and work your way up to a global mega star!
Unlock the level 87, only 3376 more XP required to unlock the level 88😁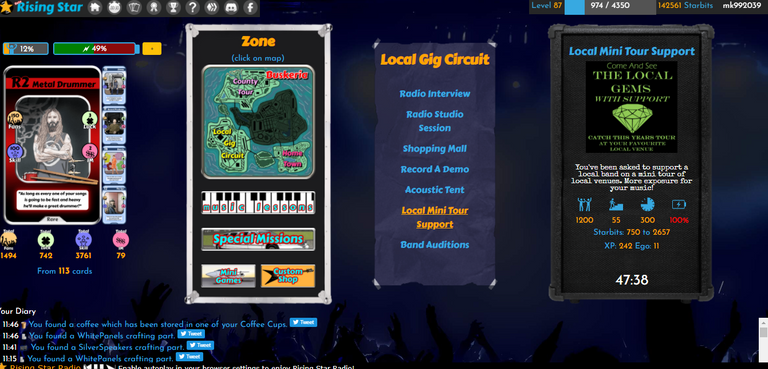 ---
I love the game and making my position in the game slowly but steadily.
The ego meter is at 12%..
---
I am still trying my luck for crafting missions. Perform a good number of crafting missions but still lacking the luck.
Below image is from last post.


Below image shows the current inventory for Guitar crating.


After last day crafting missions I can craft the following six Guitars.

The best one is G1323, which comes with 62 luck.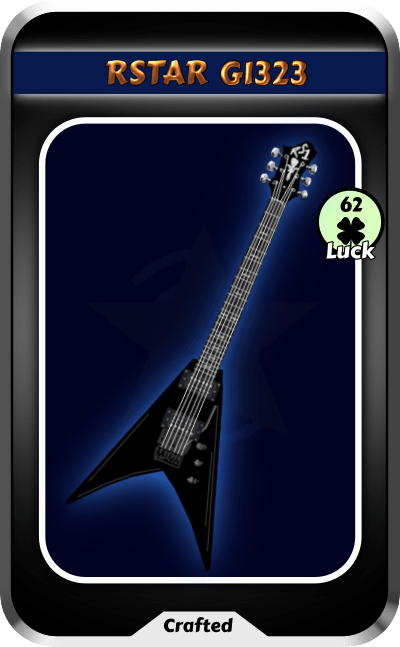 ---
The Starbit price is on down side, so that can be the the good time to accumulate the token. I don't have much liquid hive so I am depending on the missions only.
---
If you are not playing the game and wanna earn starbits token then you can use my referral link
---
Thanks for stopping by...
---