Hey Rockstars,
Time for another edition of Starbits & Cold Pizza! Friday Installment. The easter missions are hoping and I'm a Jive bunny came a knocking on my door!
Sending you all Good Vibes and Enjoy The pizza!!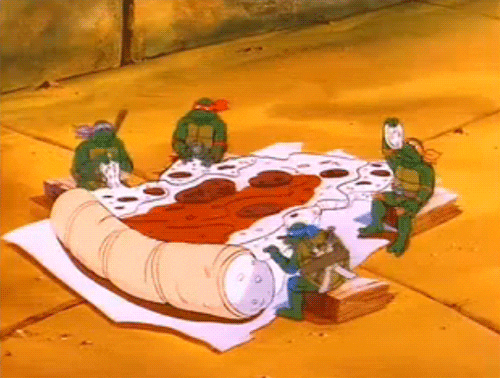 If you not playing yet, please use my referral link click here and start living that rockstar life!

Found 10 Live Giveaways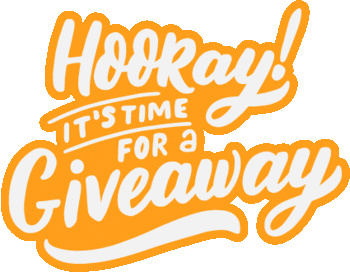 So many more giveaways popping up, it's super exciting for us players! Thought you guys might find this interesting.
Tips Are Welcome If you found this useful :)

If you keen to show your appreciation for the giveaway list, Upvotes, comments and reblogs are welcome. Hive, Starbits and Vibes are also appreciated!

Starbits Pricing & Millionaire Cards Issued: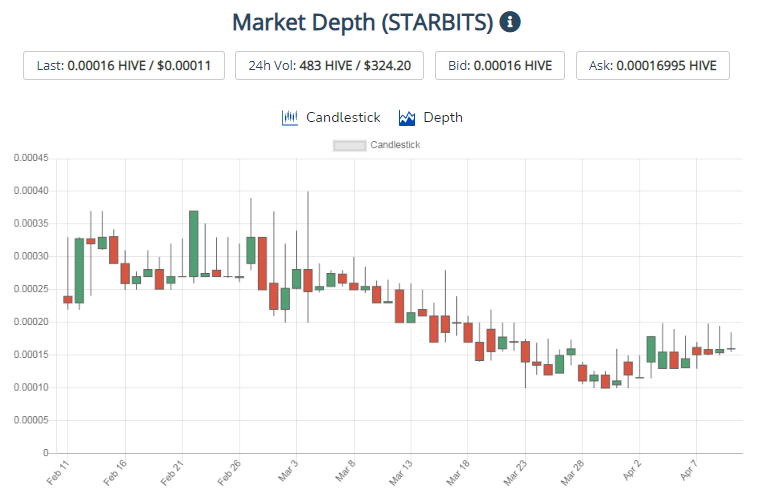 Candles are lighting up green again but the price still seems fairly stable. Going strong at 0.00016 HIve a starbit! still super cheap.
Lowest Ask went from 0.00016988 HIVE to 0.00016995 HIVE
So stack em high and stack em low!
So far 92 Starbits Millionaire Cards issued - 1 more than yesterday.
My Gameplay Update - New PB 😃

went down 1 place since yesterday. I guess Daisy with all her stats didn't make much difference. My minutes are slightly higher than yesterday as well, this wont play much of a roll at this point. seems like things are already becoming quite competitive, this side of the Top 100. cards will need to be added daily to progress.
Today was buy a pack day, and these are the cards i scored: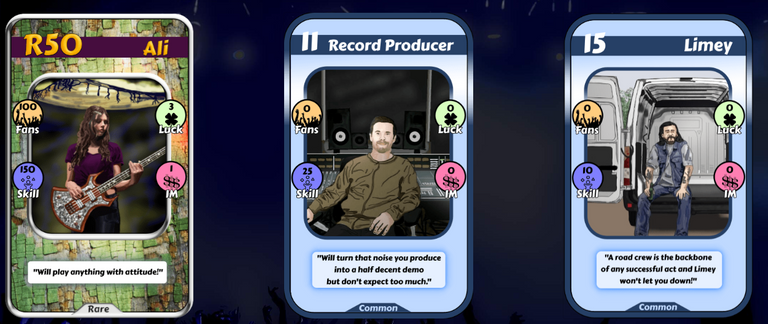 Ali is worth at least 8k starbits on the market and hers stats are awesome!
Overall Game Stat Summary
Rank: 85
Personal Best: 84
Level: 66
191 Cards
7956 permanent fans
1764 Luck
13101 Skills
106 IM
Total Missions Completed: 1889

Cards To Buy
I'm creating a list of booster cards I want to buy. I might buy these before I hit millionaire or after. But adding this additional goal to the mix and adding the list here so I can keep track of what I need. These will help improve my stats as well as the number of unique cards in my collection.
4 cards marked off the list! The list is growing!!! Will add more every day.
1 x Cold Pizza Slice
1 x Whiskey Bottle
1 x Skillboost 1
S1 Undead Fred
R23 Daisy
18 Electric Drums
E6 The Pad Of Chaos
E7 Grand Piano
R25 Double Bass
R31 Nykelharpa
R12 808 Drum Machine
R14 Cowbell
E14 High End Drum Kit
R6 Congas
R7 Vintage Synth
E1
R10 Touring Coach
R20 Touring Coach
R11 Range Rover
E3 Red Lambo
1 x coffee cup
1 x XP Boost +10
1 x XP Boost +50
1 x XP Boost +100
1 x skills boost 10
1 x skills boost 50
1 x skills boost 100
1 x 100 fan boost
1 x 50 fan boost
R8 Lead Guitarist
R5 Male Rapper
R4 Female Rapper
R1 Classic Punk
R2 Metal Drummer
E5 Headbanging Singer
E8 Pop Diva
S11 Bach
S5 Mozart
S12 Brahms
S10 Tchaikovsky
S9 Beethoven
R9 The Songwriter
What's your progress like? Got Any Hot Tips?
I'm keen to connect with other players! Pop me a line to let me know how you doing, or any hot tips you'd like to share!
Till next time, keep on rocking.
Start your band and join the fun here


Rising Star Resources & Giveaways
I found these resources by other players quite useful, so thought I would share:
Rising Star Giveaways
Follow@playbyhive to win cards daily. He plans to do a giveaway for 365 days (i.e. one year).
Follow @mawit07 for a chance to win rising star cards daily.
Follow @apprentice001. He is giving away Starbits Daily.
Follow @ynwa.andree for Weekly Starbits and Card Giveaways
Follow @cryptofiloz for Daily Pack Opening, Tips + Giveaways
** Follow @gribbles. He runs a monthly record listening chain and is now giving away a free rising star instrument as a prize.
Follow @musicuniversity for his skill card giveaways. (to be confirmed if this is weekly).
Follow @fabiyamada to Win Rare or Common cards of your choice. She runs a giveaway every few days so be sure to watch out for them.
Follow @sentipl for weekly stats and Card giveaways.
Cool Resources for tips & Tricks:
From Other Players:
If you not playing yet, please use my referral link click here and start living that rockstar life!.