---
We have learned not to give ETA so as not to break illusions, but looking that we are a little quiet I will talk to you about what is coming in musicforlife and why I do not worry about the current price of VIBES.
---
The new UI
---
Every time its arrival becomes more inevitable, the first version of the UI was designed only as art (not code) by our UI / UX designer. Currently our master dev is in charge of transferring that magic to code, I will attach a couple of images below. As you can guess, there is no estimated date yet, but it won't be long.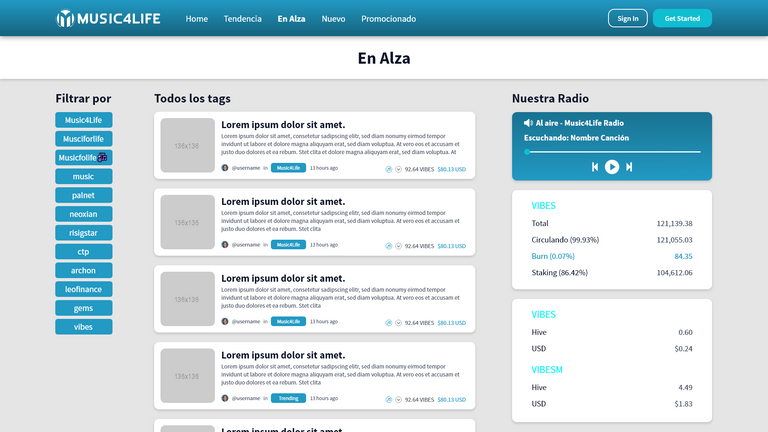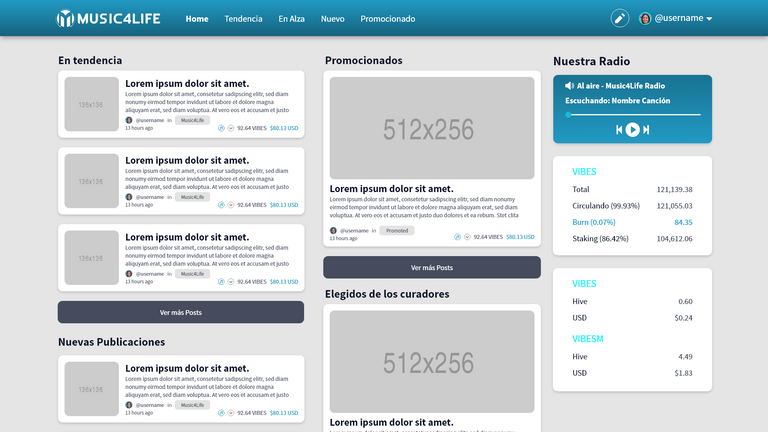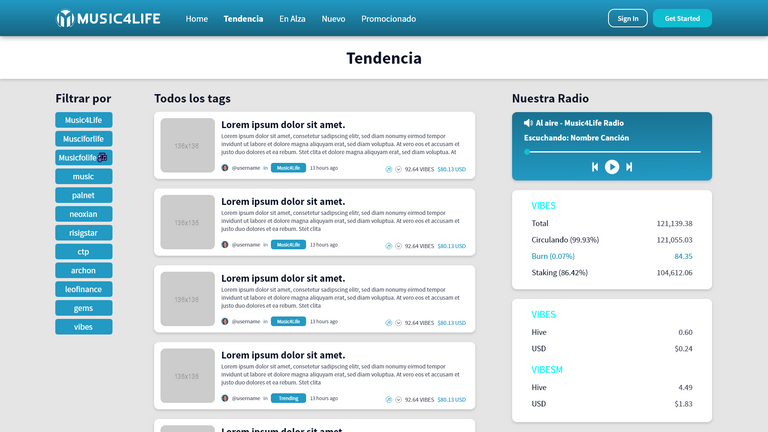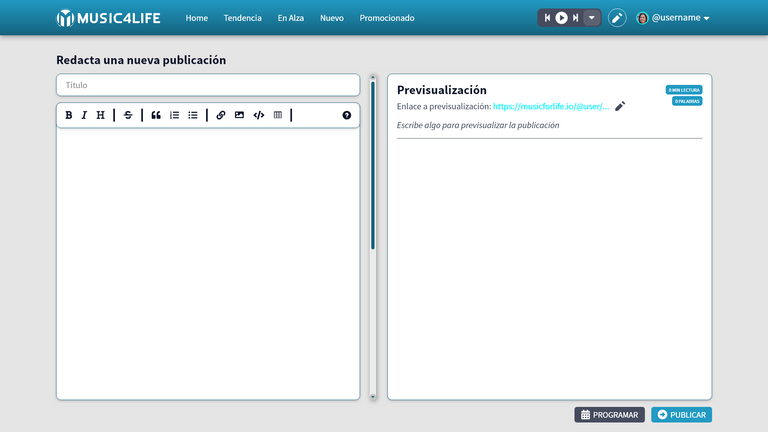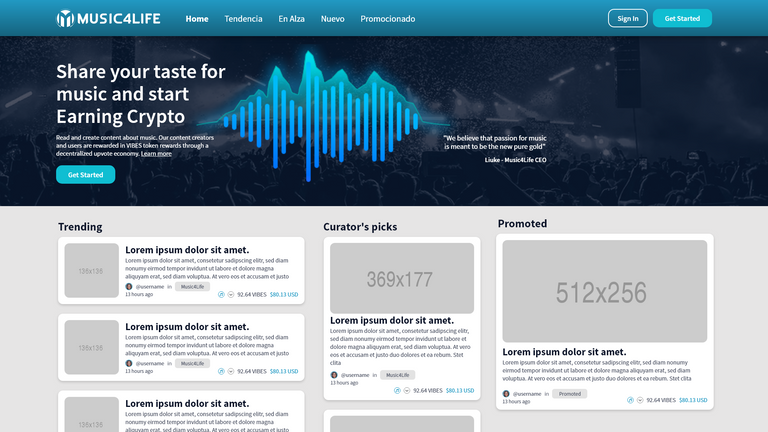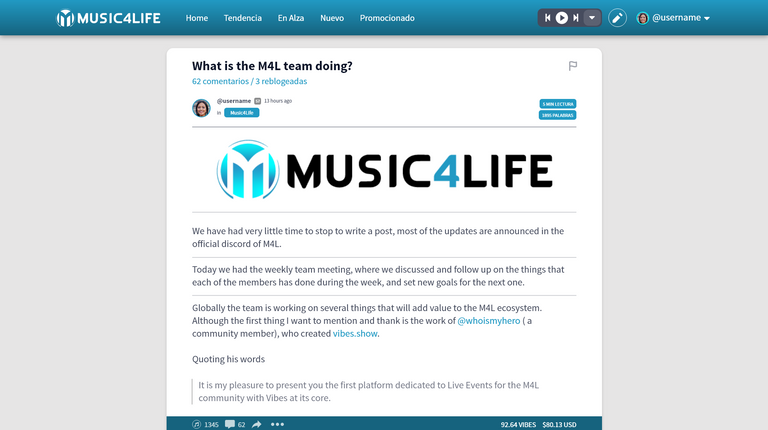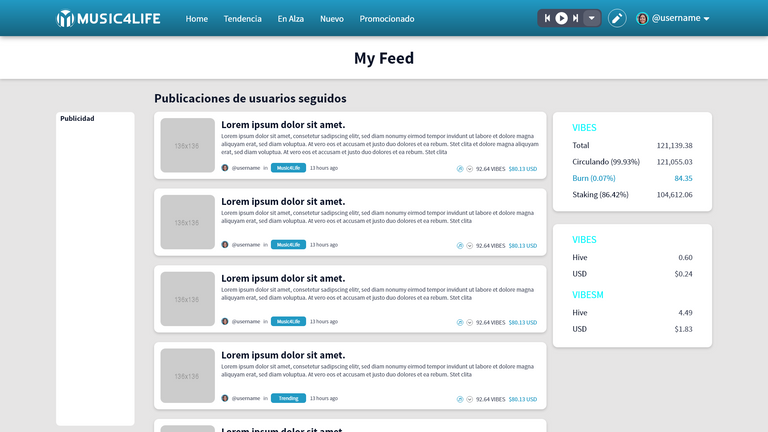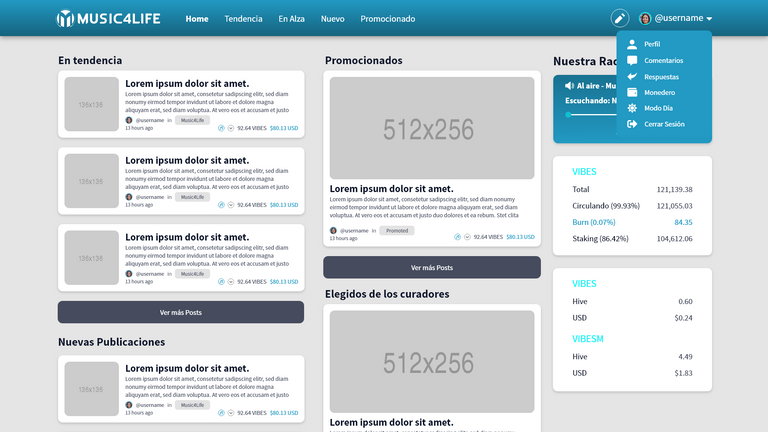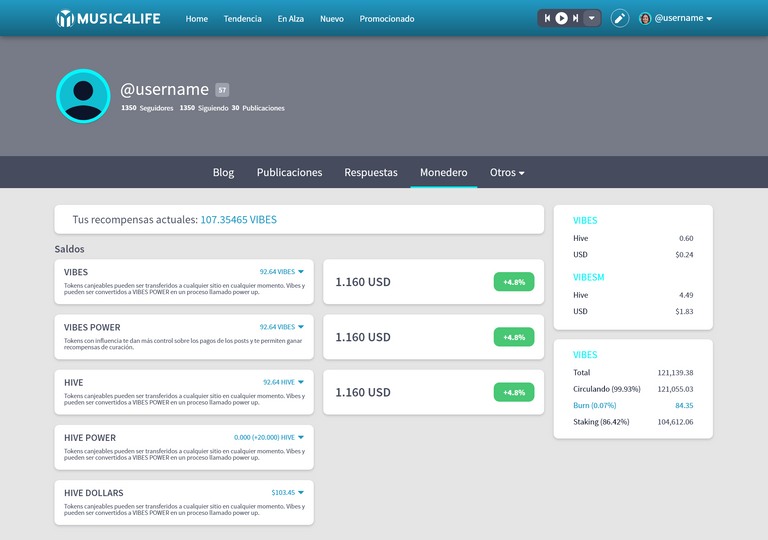 THESE ARE the ones our designer made to conceptualize the general vibes of the new UI. (Its not in code)
---
And these are the real results in code of some of those pages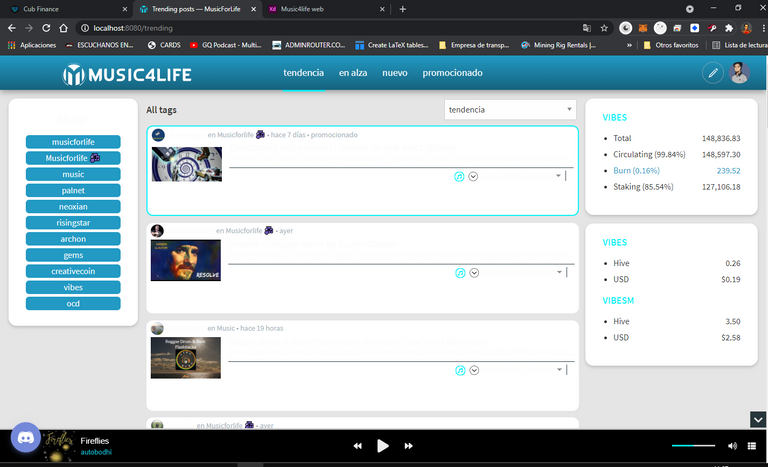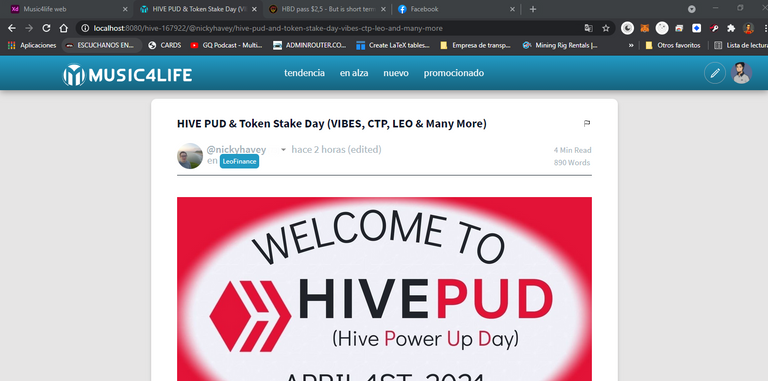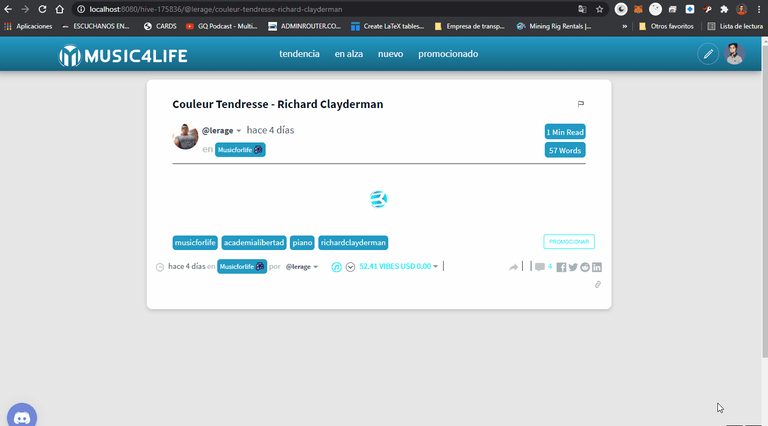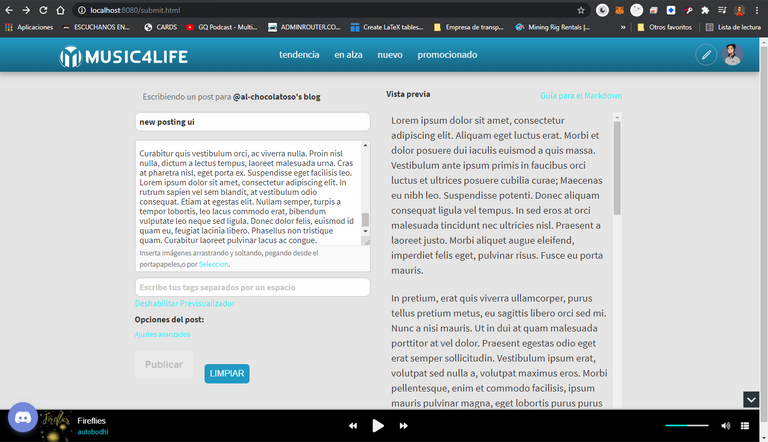 ---
As you see some stuff like the radio is in a different place, the radio is connect to a kind of open library of music that will be available in a future, with info of the artists, hive profile, social media, etc
---
VFTLAB - Tokenomics draft and process
---
This is our new baby that we are already working on and it will be our way of innovating in hive and connecting 2 blockchains that have a lot of synergy such as HIVE and WAX.
The thing will be like this:
VFTLAB stands for VIBES FUNGIBLE TOKEN LABORATORY (a play on words)
Musicforlife users with vibes, hive, leo and starbits will be able to stake their coins in this new lab. It works very similar to that of a DEFI as a cubfinance, with distribution of inflation to the different pools.
Well there will be a deposit fee (0 if you use VIBES), which will be used 100% to buy and burn vibes (we are still reviewing it, or it may be 80/20 burned and innovation). When you stake your coins you will receive a new coin called VFT that will have a daily supply of 1000 (although possibly at the beginning we will run a campaign with higher inflation).
With this new token you will be able to FARM NFT that will be send to you in your WAX wallet, which you will be able to link in a profile setting. These NFTs will be limited editions, and as soon as we know the most optimal way to create wax music NFTs, you can also farm them, we already have the musicforlife holding company (called crypto academia libertad) that will allow us to have level 2 verification in the WAX blockchain.
About the VFT lab, the project already has the numbers done, the first NFTs for the first collection, we are illustrating the design of the page and it will not be long to see some samples!
---
About the price of VIBES
---
I think we currently have good support around 0.20 HIVE, and as soon as we start to launch these new products and use cases for VIBES, we will be without a doubt the second most powerful tribe within the HIVE ecosystem. Right now we are hiring more illustrators, graphic designers and devs to the team as freelancers to multiply our productivity
---
---
SOCIAL MEDIA 🎶
---

---
Posted via MusicForLife.io
---
Posted via MusicForLife.io