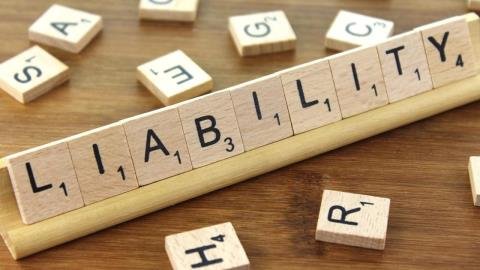 More than 80 million lawsuits are filed in U.S. courts annually and all it takes is a single, costly lawsuit to shut down a small business. A lot of business owners especially small business owners don't know or understand exactly what liability means and how dangerous it can be to your business. Although not all claims are actually potential lawsuits but rather accidents that are unavoidable and you may not necessarily be under obligations to pay for.
To be liable means you are financially responsible for an event, if the event occurred on your property as a result of something you failed to do. When a liability lawsuit is filed you might loose all you have worked for in one clean swoop especially businesses in the manufacturing line where alot if safety measures ought to have been in place. If your business failed to provide safety equipments, safe environment for employees to work in or you didn't fix a broken tube and someone's way of life gets affected negatively as a result of that then a big lawsuit is definitely coming your way.
They can range from employment related to accidents and injuries, vehicle related, errors and omissions, product related, all depending on the type of business you run. That is why it is very important that first you ensure you do the right thing to keep your company in tip-top shape, follow the set standards, provide protective gear, clean environment, make sure your product isn't making claims it can't fulfill and most importantly getting liability insurance.
Accidents are normal and unavoidable but it would be smart as a business owner to make sure these accidents are not as a result of things you failed to do. An employee failing to water protective gear when available or failing to put up a sign on a freshly mopped floor. With liability insurance it is quite easier to deal with cases like this especially when people come with false allegations and claims about your business. They help to reduce charges that might come as a result of lawsuits and other financial obligations.
Liability insurance protects the financial interest of companies and business owners in event they face formal lawsuits or any third-party claims. There are different coverage options, from general liability insurance to product liability insurance and professional liability insurance. Covering legal obligations like punitive damages, compensational damages, medical costs, on-job injuries, misleading adverts, libels, slanders, copyright infringement and many more. Deciding on which insurance coverage would work for your business, perhaps just the general liability insurance.
There are different types of liability , that is business and personal liabilities especially if you are the sole proprietor of a business. Putting your personal assests at risk of lawsuits. As a business owner it is paramount that you understand what liability means, take appropriate measures to protect you and your business.