I have just discovered that Atomic wallet has updated the staking tokens with an inclusion of ZIL tokens.
By staking ZIL, we get to earn an attractive annual interest of 25%.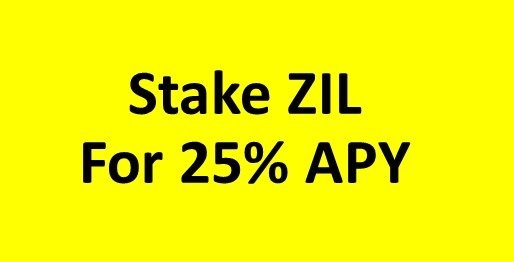 I was charged 3 ZIL for the network fee for staking which was about US$0.0552 at the point of this post.
Zilliqa is a public blockchain that aims to solve the scalability problem that many blockchains are currently experiencing through its sharding solution that allows linear scaling as the blockchain grows in size.
Sharding is the system that divides the work across the network. The mining nodes have been divided into groups of 600 nodes.
Every 600 nodes will form one shard. When a testnet is operating 2400 nodes, it would have 4 shards.
Zilliqa will be able to divide the network to divide work by creating more shards as more nodes join.
In theory, Zilliqa could process unlimited number of transactions per second but it really depends on the number of nodes that join the network in reality.
Just like Tron blockchain, Zilliqa does offer low transaction fee as well as fast transaction with its ZIL token to process transactions on the network as well as execute smart contracts.
It aims to become the preferred blockchain for industries like entertainment, financial and payment services, advertising and even gaming.
The maximum supply of ZIL is 21 billion tokens. ZIL is supposed to be minted within 10 years that would result in its mining reward decreases gradually.
In the meantime, 25% staking reward at Atomic wallet is really an attractive reward for me.
You can find out more about Zilliqa in its website below.
https://www.zilliqa.com/