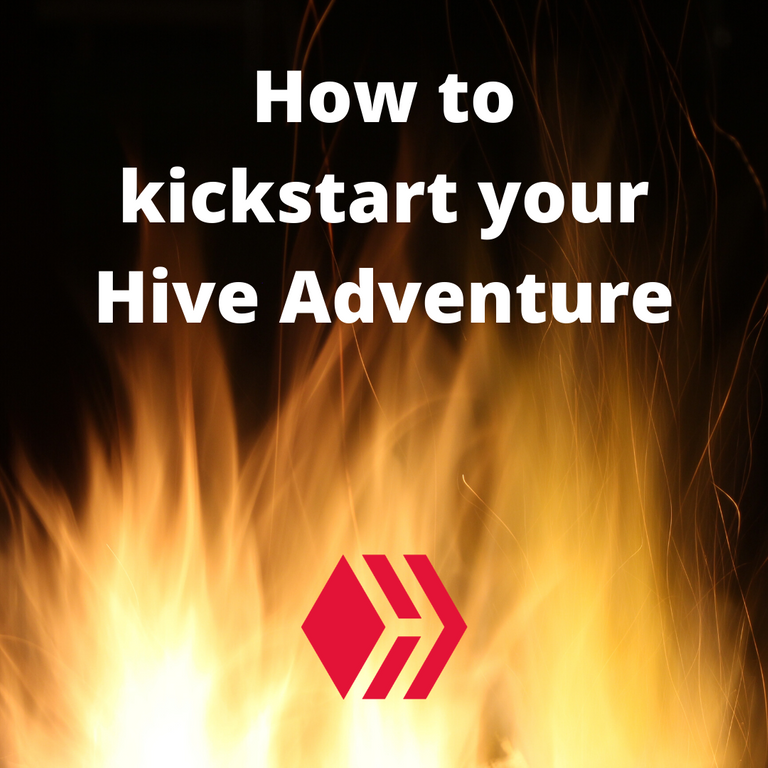 For small accounts on Hive, it can be quite a challenge to get out of this status and to grow. When you have less than 25 Hive Power staked on your account, you will have difficulties to use your account properly because your resources credits will be used quickly. Until you reach 100 HP, you will not be able to earn curation rewards, rewards for upvoting other people's post, simply because your account is too small.
To enjoy Hive in the best way, you need to grow your account
To be able to use this amazing blockchain properly and to profit from all income potentials, it is paramount to grow as fast as possible and to reach 100 or more Hive Power.
However, when you have been active on this platform you might have realised that it's actually quite difficult to grow. You write comments, posts and they make just a couple of cents. It can be frustrating and many give up at this stage.
In this post I want to give you an idea how you can grow your account faster by using tribes.
What are tribes?
When you create a Hive account, you actually get the keys to plenty of websites and services. With your hive account you can post on peakd.com, hive.blog or esteem.app. You can post videos on vimm.tv or 3speak.com. You can play splinterlands or dcity.
What many people don't know is that you also get access to Hive-Engine. Hive-Chain hosts plenty of different tokens that run on a side chain of Hive. With your hive account, you can log in and buy/sell tokens on the integrated exchange. If you want you can even create your own token!
For some of these Hive-engine tokens, you have so called tribes that run their own condenser. These are websites that are running on Hive but using these tribe tokens. When you post on these condensers, not only will you earn Hive but you will also earn the token of these tribes.
Why use hive-engine tribes?
When you post or comment on Hive, your post or comment needs to reach a value of 0.02$ to reach a payout. At the beginning this is quite difficult to reach. So you might post tons of content and half of your posts won't reach that threshold. Also somebody needs about 2000 HP to give you an upvote on a comment on Hive so that the value of the comment reaches 0.02$. Therefore a lot of people don't upvote comments on Hive and you can't earn much from interacting with others.
On the Hive-engine tribes this is quite different. As long as your post generates some value, you will get a payout in the tribe token. So you won't work for nothing. The same is valid for upvoting comments. Since there is no threshold to reach with tribes, people give upvotes much more frequently. Many users have created accounts specialised on the tribe tokens. They stake the tribe tokens on these accounts and use them to upvote comments on their posts.
On tribes you will be able to reach a payout much easier and you might be rewarded for engaging through comments on other people's posts.
Grow in a tribe, before you grow on Hive
Of course when you don't have 25 HP, you might be limited in your actions because of resource credits but being active in a tribe has a lot of advantages. A tribe is a limited environment and you might bump into the same people again and again. You will be able to build relationships easier because the number of actors is smaller.
When you grow within the tribe, you will actually also grow on Hive without realising it. You will earn hive rewards together with the tribe token rewards.
How to start within a tribe
Find out the influencers within the tribe and follow them, comment their posts and learn from them. Not only will you understand how things work but you will also get rewarded for your comments through upvotes in the tribe token.
When you earn tribe tokens, make sure that you stake a big part of it so that you grow your influence within these tribes. When your upvotes get value, you can actually start to earn curation rewards in the tribe coins and grow even faster. Also the other tribe members will look at you differently if your upvote can bring them value...
There are however some rules to respect when you post within these tribes. They concentrate often around certain topics and it might be a good idea to respect this.
Once you have a certain account size in your tribe, you can start to sell a part from your tokens and buy Hive with it. You can then power this Hive up to grow faster on Hive.
Tribes with their own websites (condensers)
---
This post has been inspired by a comment of my friend @reinaldoverdu
---
Let's conect on Hive, Lbry or on Publish0x
My free e-mail course: The 100'000 satoshis a week strategy