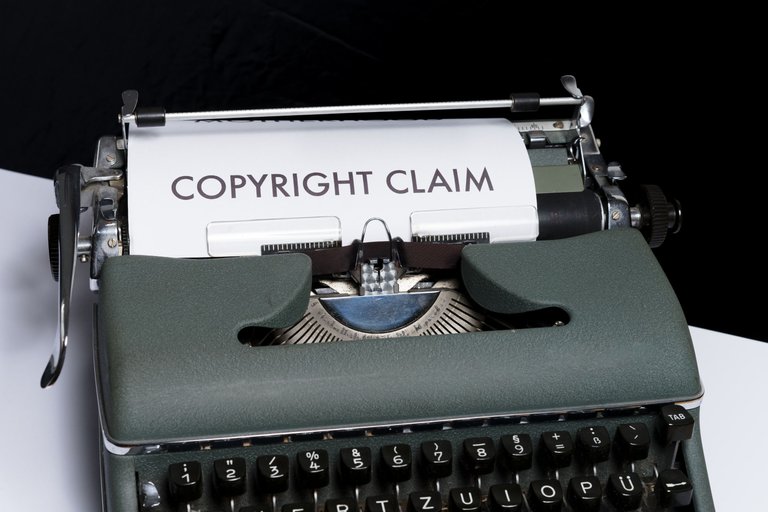 Photo by Markus Winkler on Unsplash


A regrettable situation.
A very ugly situation happened recently, which really shocked a lot of us Hivers. The truth is that I've never been much for gossiping, or saying what the other person did, so I'm going to keep the name of the user to myself.
I had stayed out of the situation for the same reason, but reading @eddiespino's post on behalf of @aliento, post link. left me with so much to ponder that I decided to prepare a post about it, and ask those who read it for their opinion.
The situation...
It turns out that a very close friend of mine, decided to take the easy way out here on Hive, I can't even imagine his motives or reasons, but, he committed plagiarism... and not just any plagiarism... he copied ALL of a youtuber's content within his post, I imagine thinking that they wouldn't find plagiarism because it was a video.
And I agree with you Eddie, he saw our faces, it was disrespectful and there is no valid excuse for what he did....
But, I went a little further...
Although it calls into question all the work he had done before, I dare say that he is a tremendous author (not counting all the bad stuff at the end). And I think that in addition to feeling cheated, we need to look at, Why do people do this? How do we make people stop doing this?....
I was just telling you that we could do a post showing how to put quotes correctly. It occurs to me that maybe we could go further, and have hive have a tutorial before they join, that also teaches them how to use basic things on the platform, teaches them that we shouldn't plagiarise or how to give the authors credit correctly.
But not only that...
Between one thing and another I put myself in the feet of the user that... and I think, a normal post, original, of good quality, easily stays at 0$, fighting to reach 1$... but, on the other hand, one with plagiarism or made in 5 minutes, reaches 10$ or even 30$, just as the posts of that guy were reaching lately.
And it leaves me with the following questions, and I would like you to help me debate:
Are we curating correctly?
How are we rating the jobs?
How do we reach the posts that get forgotten?
How do we motivate people to create quality content?
How do we improve our stay on Hive?
I feel we should motivate people to express themselves and create original content, that's why it's a blog, isn't it?
*PS: I'm not trying to defend your position, because what you did was VERY wrong, and there's no comparison. But rather, I want to open a debate to see if any good ideas, or solutions to these problems arise.
And I am encouraged to come up with a little campaign with #sayNOplagiarism
That's all for now. Thank you very much for joining me in this little corner of tripode, I hope you have a wonderful day, I look forward to seeing you again soon... and remember, good vibes always..

Una situación lamentable.
Ocurrió una situación muy fea recientemente, que la verdad nos dejó impactados a muchos Hivers. Nunca he sido muy de chismear, o de decir lo que hizo el otro, así que me voy a reservar el nombre del usuario.
Me había mantenido al margen de la situación por la misma razón, pero al leer la publicación de @eddiespino de parte de @aliento, link del post. me dejó tanto que reflexionar que decidí preparar un post sobre eso, y pedirle a los que lo lean su opinión.
La situación...
Resulta que un amigo muy cercano, decidió tomar el camino fácil aquí en Hive, no puedo ni imaginarme sus motivos ni razones, estoy segura de que tuvo muchos, pero, cometió plagio... y no un plagio cualquiera... copió TODO el contenido de un youtuber dentro de su post, me imagino que pensando que no encontrarían el plagio por ser un video.
Y te doy toda la razón Eddie, nos vió la cara a todos de tontos, fué una falta de respeto y no hay excusa lo suficientemente valida para lo que hizo...
Pero, me fuí un poco más lejos...
Aunque se pone en duda todos los trabajos que había realizado anteriormente, me atrevo a decir que es tremendo autor y poeta (sin contar todo lo malo del final). Y creo que además, de sentirnos engañados, debemos analizar ¿Por qué la gente hace esto? ¿Cómo hacer que la gente deje de hacerlo?...
Justo comentaba con algunos amigos de SMILE, que podríamos hacer un post enseñando como colocar las citas correctamente. Se me ocurre tal vez, irnos hasta más lejos, y que Hive tenga un tutorial antes de entrar, que además que enseñe como usar cosas básicas de la plataforma, les enseñe que no debemos hacer plagio o cómo darle a los autores los créditos correctamente.
Pero no solo eso..
Entre una y otra cosa me pongo en los pies del usuario aquel... y pienso, un post normal, original, de buena calidad, fácilmente se queda en 0$, peleando por llegar al 1$... pero, en cambio, uno con plagio o hecho en 5 minutos, llega al los 10$ o hasta a los 30$, justo, como estaban llegando últimamente los post del individuo aquel.
Y me deja las siguientes incógnitas, y quisiera que me ayuden a debatir:
¿Estamos curando correctamente?
¿Cómo estamos valorando los trabajos?
¿Cómo alcanzamos los posts que se quedan en el olvido?
¿Cómo motivamos a las personas a que creen contenido de calidad?
¿Cómo mejoramos nuestra estadía en Hive?
Siento que debemos motivar a las personas a expresarse y a crear contenido original, ¿Para eso existe Hive blog, no?
PD: Con esto no trato de defender la posición del individuo, porque lo que hizo estuvo MUY mal, y no tiene comparación. Si no que, quiero abrir un debate a ver si surgen buenas ideas, o soluciones a estos problemas.
Y me animo a inventarme una campañita con #sayNOplagiarism
Esto es todo por ahora. Muchas gracias por acompañarme en este rinconcito de tripode, espero que tengas un maravilloso día, espero volver a verte pronto... y recuerda, buenas vibras siempre.


Click on the banner to get redirect to the server.





---
--> Check out our products here <--
---

---
All the illustrations are created by me with Adobe Illustrator.