Hello movie lovers
---
It is good to be back sharing another movie with you all! Before this corona, I was honestly quite excited about this year, as quite a handful number of movies were supposed to be released but unfortunately, this COVID got us all thus the release date of most of the movies came into a halt.
---
---
Aside from all this, I was quite excited about Bloodshot. If you know Vin diesel than you are already aware of the Fast and Furious franchise. It was one of the best series of movies that Vin diesel did in his career. he is kind of well known for his in-depth voice along with his acting skills. I went kind of crazy after watching the trailer of Bloodshot when it was released on Youtube. Thus the waiting started and once it was released, I could not stop myself but watch in the much lower print of quality. But I did watch it again once a decent print was released. I will try to share the details without any spoilers but I guess it would be difficult to do that. So keep going at your own risk ;)
---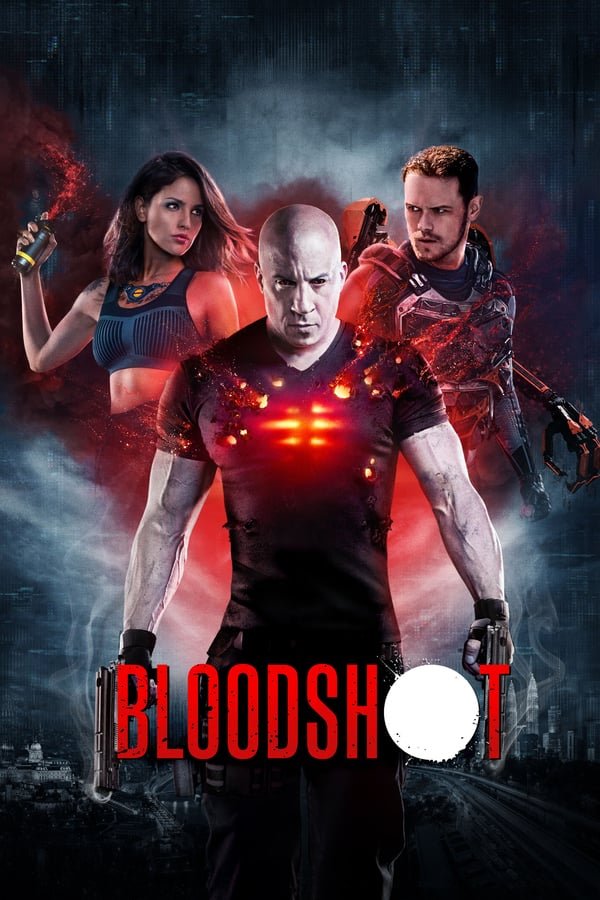 ---
What if you get a second chance to RE-LIVE your life. And that even with some futuristic powers which makes you practically indestructible! That is formally the theme of the movie. Vin diesel (Ray garrison) a marine officer is brought back to life after he was killed in a mission. He was given some superhuman powers which makes him an asset
---
If you can imagine changing memories of a person in today's world, how would you really use it and what changes would you make for yourself or others as well? How would you deal with that person? Enhanced people and enhanced tech always attracted me and that is why sci-fi and even thrilling movies seem to attract me a lot. There were quite a lot of things needed to be considered of how these technologies can really make our life a better one and thus if it falls into the wrong hand how it can be misused and how that can eradicate others by that.
---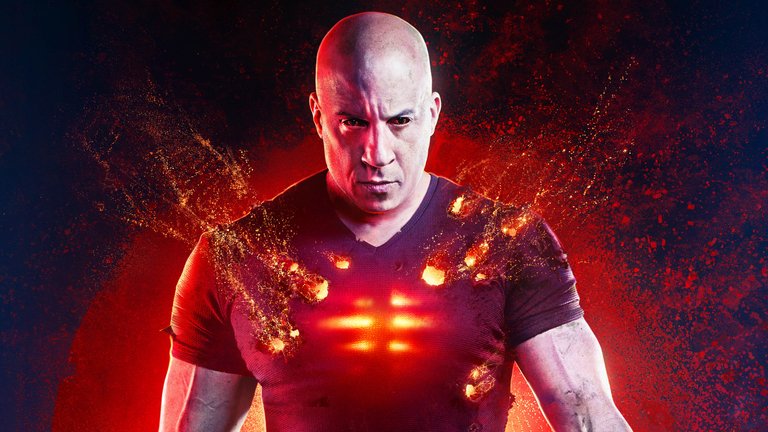 ---
If you remember Deadpool, you will get some flavor of it in Bloodshot.
---
There are quite a lot of questions which you need to decipher, if you want to know the real plot of the movie:
---
The movie is based on the Valiant Comics character of the same name.
Once you are given this supernatural power, how do Vin diesel uses them
Since it is a technology, how does in diesel gets used by the creator of this tech
How and why does Vin diesel gets to oblige the creator of tech and performs the activities?
---
When it comes to VFX, it plays a vital role for the movie and especially when it is a superhero movie. The director David S.F. Wilson's debut film is Bloodshot but do not get the wrong idea, he has decades of experience in the film as co-founder, along with "Deadpool" director Tim Miller. Nevertheless, the way the movie was directed it does serves applause. Although the run time of the movie is 109 minutes it could have been extended a little longer. Although this is the first chapter and not much was to be seen but if the next parts are to be made (I am not sure) those are the ones to be looked upon with much more expectation. This franchise could be V.Diesels another most liked movie just like f&F franchise.
---
I am probably exaggerating about this movie, do let me know if you have watched it or you have any other thoughts regarding to it!
---
Get to know more about Bloodshot : Here
IMDB rating : 5.7/10
---
Image Source : 1 , 2
---


---
Be a part of the community, which is not only supporting content creators from Bangladesh but from all across the globe!
---
---

---
Best regards
Rehan