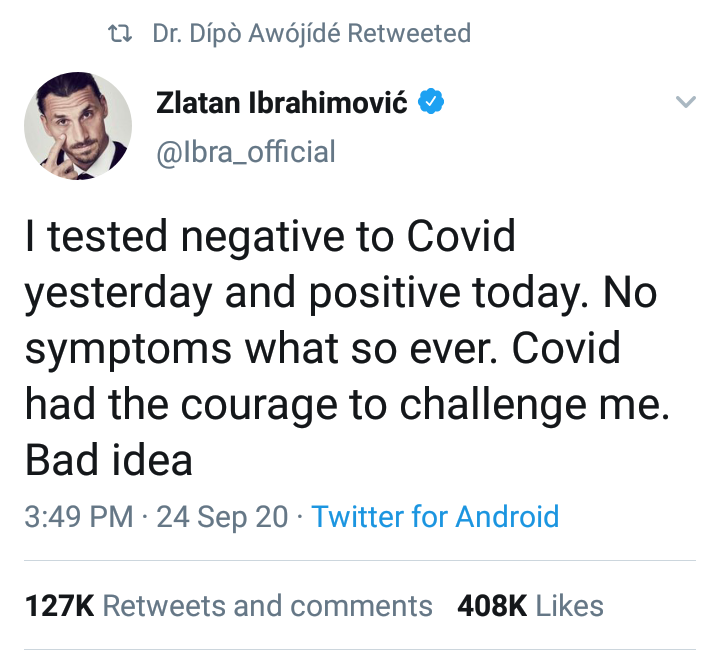 source is Twitter
One of my best sportsmen is trending on Twitter and the reason was due to his courage.
He has always been courageous and outspoken but in this case, what's in front of him is life-threatening and yet he faced it as he was always faced challenges, with a smile.
Zlatan has always been a role model for me because he faces challenges with an attitude that even the challenge will be afraid. A lot has been said on Twitter that now COVID should be afraid .lol
Truth be told COVID should be scared because Zlatan, of course, is gonna defeat it just like has defeated other obstacles it has faced in his life.