Very often, my children and I go to the outskirts of the city to pick flax berries and strawberries.
The surrounding hills are densely covered with these small plants, which are fraught with small, tasty and aromatic berries.
Very rarely we come across berries, a little larger than the fingernail of the little finger, usually they are very small and, it is very difficult to collect the amount of berries that can satisfy a family of five.
But, in any case, even a small amount of berries creates a festive atmosphere.
I really wanted this photograph to look very tasty and fragrant, if it can be portrayed.
Each berry is a surprise, because it is difficult to see them under the green cover of leaves.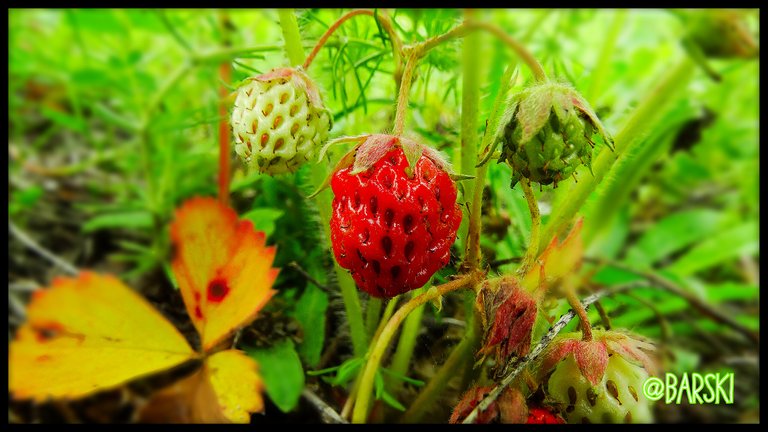 Photos taken with a Sony Cyber-shot DSC-HX300 camera
I edited a photo in the program PhotoDirector, which I also installed on my smartphone.
Author @barski
Ukraine
For my publications, I do not use stock photographs, it is fundamentally important for me to use photographs that I have made with my own hands for publication and I can name them - authorial work.
You can go to our blog on the Beehive platform by clicking on the bee.