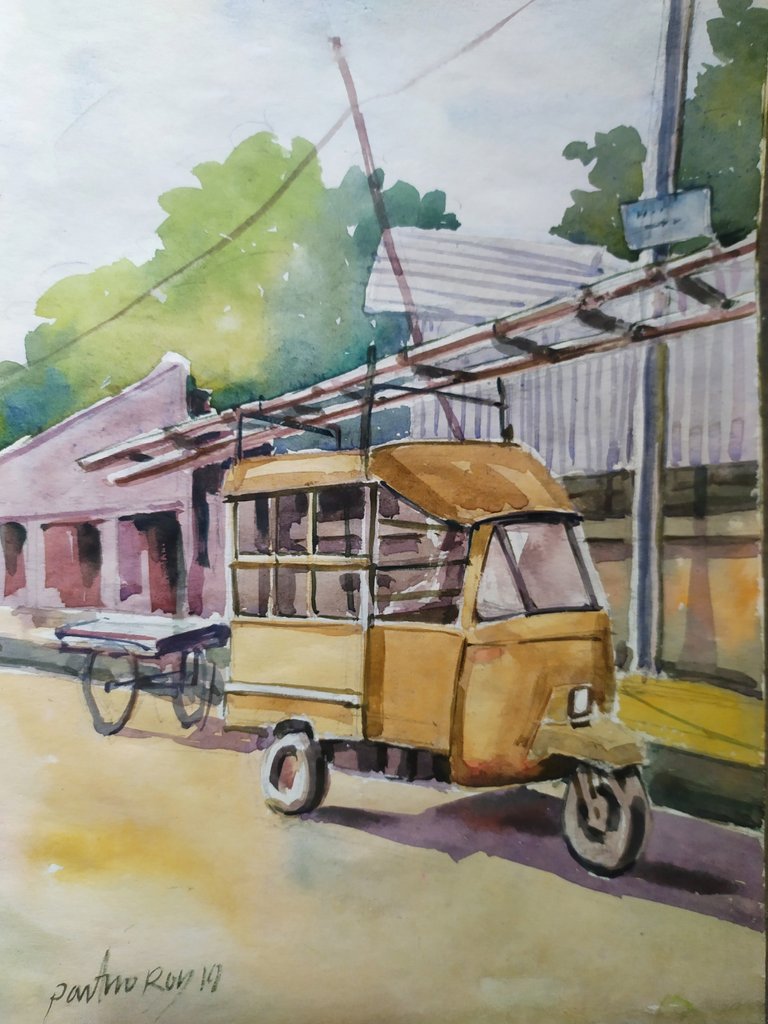 Greetings all.
At the beginning of blogging I tried to give a post every day.But for various reasons my posting has decreased now.Sorry for that.Your important feedback has always encouraged me to do new things.But I will try to stay with you.
I have shared some watercolor paintings with you before.The kind of work I usually do for my own practice.I always try to use my own colors.In my paintings, sometimes yellow is predominant and sometimes orange is predominant.As such in this painting I have used yellow more.Here I put the car at the main focus point.
Here I have used more warm colors yellow .In some places you can see a hint of blue,green and Purple.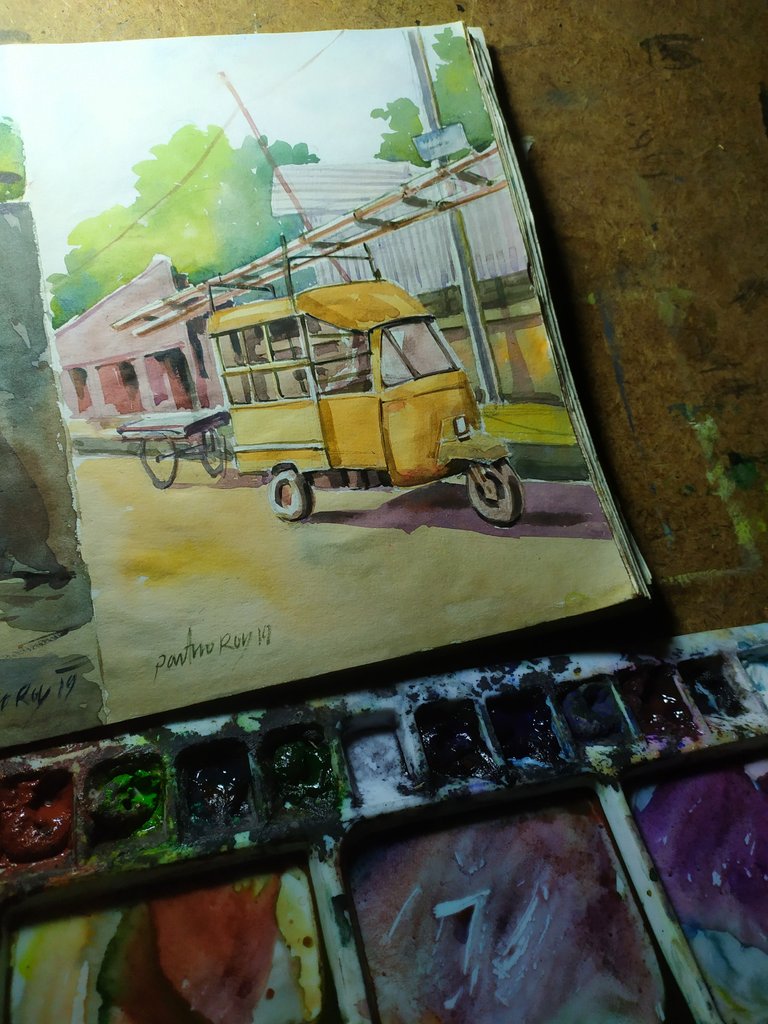 you can find it on others sites.
Twitter
https://twitter.com/parthor11192770?s=09
facebook
https://m.facebook.com/photo.php?fbid=2540862539507771&id=100007521484858&set=a.2540853752841983
instagram
https://www.instagram.com/p/CDeZ49mBuV8/?igshid=1plbeo24yrqgs