In case you missed it, @aggroed has a new passive mining game called FarmFarmer that is currently in pre-sale. Read more about it here:
https://peakd.com/farmfarmer/@aggroed/https-farmfarmer-farm-pre-alpha-is-live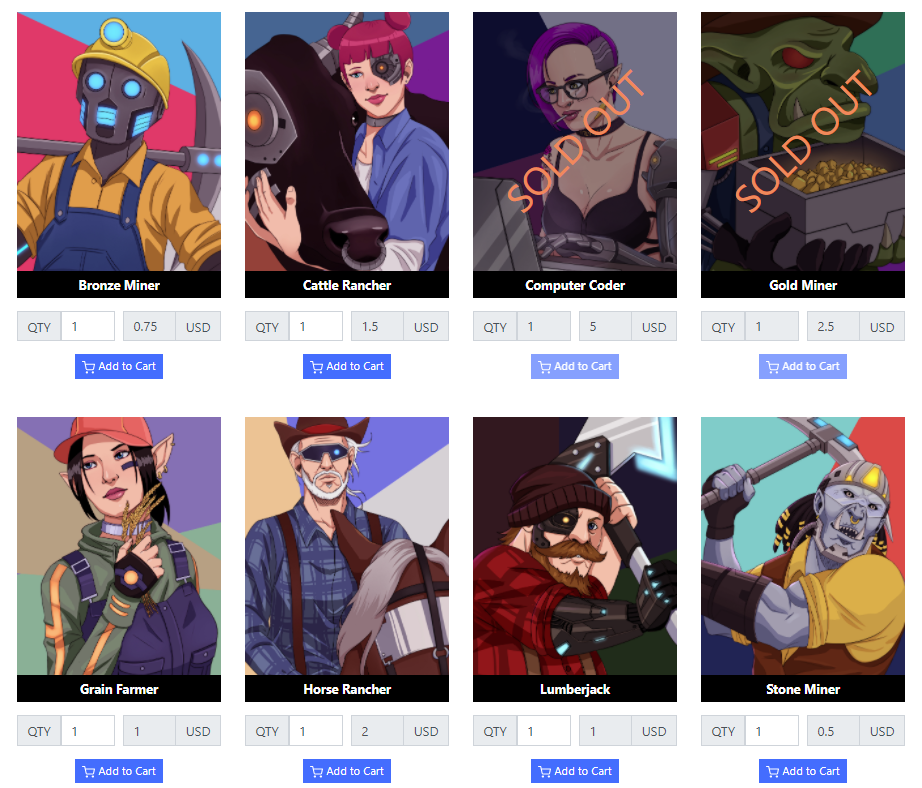 Well things seem to be moving fast for this tiny little start-up game thus far. Since posting last night, it looks like the Computer Coder & the Gold Miner have now sold out in pre-sale. At current prices, it looks like @aggroed has brought in at least $4375 in new hive-based gaming assets, and likely much more than that.

What gives?
Well considering the Computer Coder and the Gold Miner are both under 50% discounts during this pre-sale, this alone might be reason enough to justify them selling out. But additionally, a few other factors are in play here.
They're the assets with the lowest supply.
They're the assets with the most mining "POWER"
Their price-to-value are the greatest thanks to the 50% discount.
It would seem now that the logical choice would be to buy up that Cattle Rancher, who is the only other characters to receive a 50% discount during this pre-sale. At that 50% discount, its price of $1.5 gives 4 POWER which is far better than the $2 Horse Rancher at 2.2 POWER. Likewise, it would take $4 to buy 4x Grain Farmers or Lumber Jacks in order to get that kind of POWER equivalent.
Posted Using LeoFinance Beta