I'm going to throw out a name that few in America have heard of:
Jumia Technologies AG (JMIA)
But let's start with the better hyped-up marketing term that can be slapped onto it:

Jumia is a German company that had the audacity to approach an e-commerce model across Africa, a notoriously difficult landscape for interconnected business. In a part of the world where general internet connectivity remains far from established and navigating physical addresses themselves can be challenging, Jumia is tackling the task to see if they can make an African version of successful e-commerce.
From an investment standpoint, e-commerce platforms have been on a tear in recent days. This is especially the case for international- and regional-focused platforms that have been gaining momentum in these challenging times. A few such names are shown below:
Amazon - USA/world
MercadoLibre - Latin America
Alibaba - China
JD.com - China
Sea Limited - South East Asia
Their performance to date can be seen below.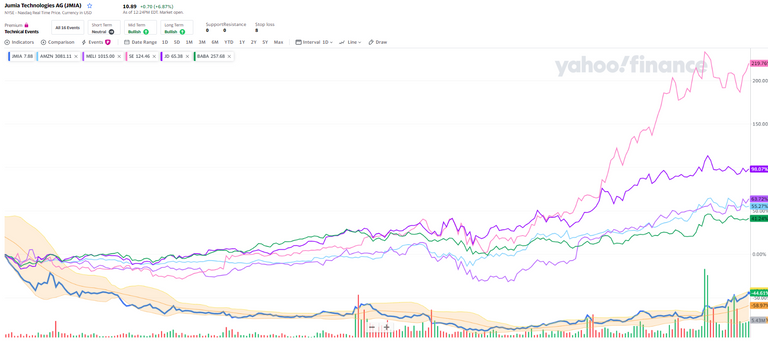 Can Jumia continue to represent the most viable publicly-traded e-commerce platform focused on Africa?
Thus far, this appears to be the case. And as the excitement around e-commerce continues to grow, the company may very well be on track to gain increased attention from retail and institutional investors.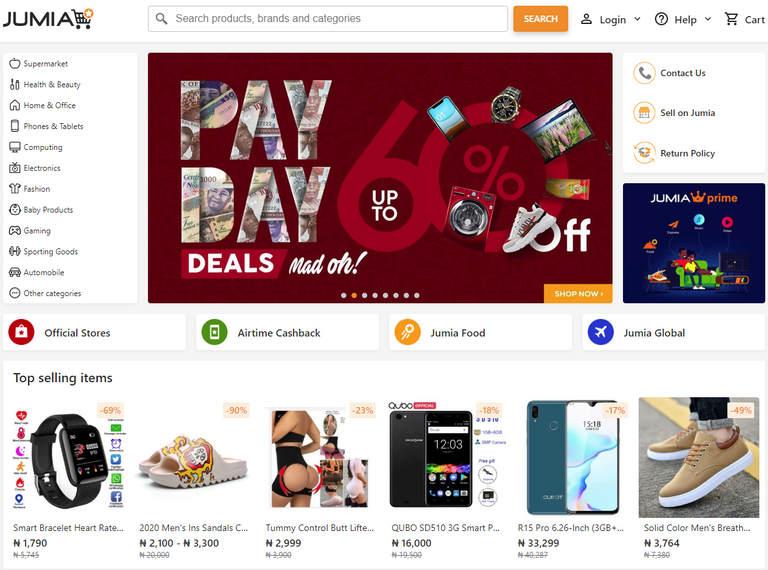 Jumia currently trades at a $864 million valuation based on the current share price of $11.02 as of July 29, 2020. The company has managed to grow at a respectable rate having generated $93.05 million in revenue for 2017, $129.06 million in 2018, and $160.41 million in 2019. But without question, this has come with increasing losses as is typical for most e-commerce platforms attempting to scale up. Losses increased from $161 million in 2017 to $226 million in 2019. Much of which understandably comes from increased expenses to scale up the company.
It remains difficult to say that Jumia will be a proven winner, but with no public competitors in this particular region of the world, as long as they continue to keep the lights on and continue improving their scale, Jumia will likely establish itself as the first-to-market mover in a region of the world that is just beginning to move into the digital age.
The company has had its shares of pitfalls as noted by the recent decline in its asset & equity value.


But considering their historical breakneck speed of growth, its not entirely uncommon to have some initial setbacks after having just gone public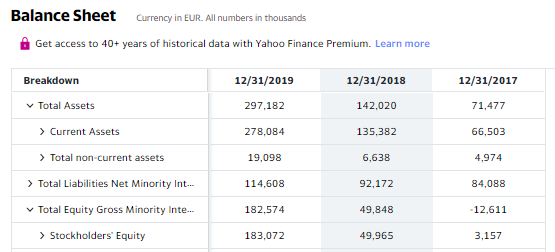 Things are hot right now for online retail. The ProShares Online Retail ETF (ONLN) for example has increased 76% from its March lows, which is outstanding performance for any diversified fund. What is clear is that Jumia is a momentum play that is likely to grow provided it continues to be associated with the accelerating potential of e-commerce. By far carrying some of the most risk in the sector, it is a far from safe investment. Yet it also seems hard to dismiss the possibility of what a first-mover advantage can yield to Jumia in the coming years as it continues to reinvest into itself in this relatively untouched geography.
Posted Using LeoFinance