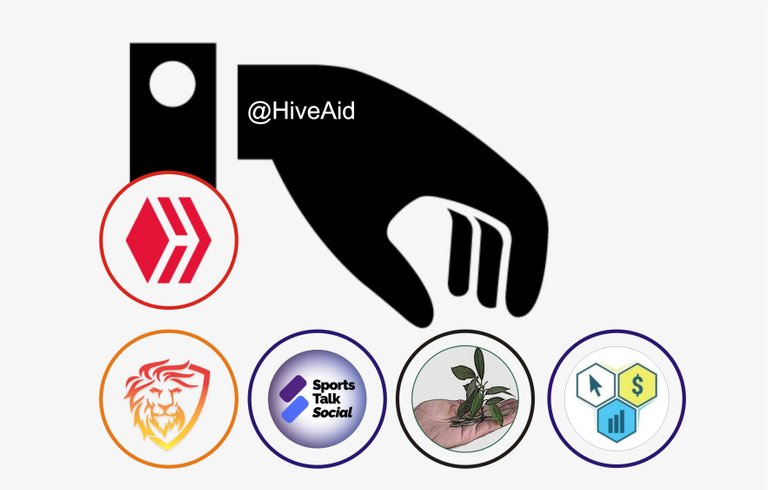 About three hours ago, I shared a post that I added $13 worth of Hive tokens stakes to my curation capacity. This is my conscious effort to improve my curation strength towards a target $5 daily in the future to fund blockchain projects, especially those that are concerned with human development and empowerment.
The grand vision of my involvement in cryptocurrency and making investments here is to help impact the lives of the common man out there in the rural areas of Africa and other parts of the world. For me, owning a digital asset is much more than how much balance I have but being able to affect lives positively with it. I discovered that to be able to reach my dreams, I had to power up my earned tokens in order to make the earnings sustainable.
I furthered to create the @hiveaid account which would be central to the distribution of my Hive-powered charity investment to humanity. Just as the name implies, I wish I can use HIVE as a case study to fund education, agriculture and other sectors of life with cryptocurrencies just as USAID currently does.
The creation of @HIVEAID is to empower and support that are aimed at using blockchain technologies and Cryptocurrencies to reach out to humanity. It could take forms ranging from giving financial aid, educational aid, environmental protection, offering Blockchain education, or any other tangible project that would impact humanity and leave a a good legacy in favour of blockchain technology/cryptocurrency.
HIVE tokens have been bearish in the market within the last 48 hours due to the shirt term rise in HIVE which has caused many to dump their tokens in order to get some tangible amount of HIVE and consequently Fiat. It is always the case and such opens opportunities for new investors to buy tokens. That notwithstanding, it is exciting to see that my Hive tokens curation still holds some solid cumulative value.
Whether in the ullish or bearish markets, I have traines myself to powerup a part of my earnings in oder to organically increase my stakes of LEO, SPORTS< CHARY and CTP tokens. I am sure that in the future when HIVE gains mass adoptions, these investment would be worth some more value and the dream of giving out $5 in a single upvote would be attainable.
So far, I have been able to build some solid curation capacities with LEO, SPORTS, CHARY and CTP tokens. They are as follows:
The summation of the above tokens in curation raises as much as $0.61, equivalent to 2.7 HIVE in value daily
I am convinced that charity and humanitarian activities is a way to make people see that cryptocurrencies are actually tangible and can power real life projects. This would build confidence on people to adopt blockchain technologies and accept cryptocurrencies.
How to Qualify for @HiveAid Consistent Curation
Introduce your story idea and define your angle.
Explain why your idea is timely, unique, important, and/or of why @HiveAid should support you.
Estimate a deadline for your projects.
Tell how your project would help to onbaord the masses or the recipients to Hive blockchain.
Include #hiveaid as one of your first 5 tags.
Include #leofinance or publish via https://leofinance.io/ if you require extra 10% LEO support.
Include #sportstalk or publish via https://www.sportstalksocial.com/ if it's a sports related project and you require SPORTS support.
For business funding, #leofinance and #ctp wpuld be good tag options to use.
Include #chary in all such charity project to earn CHARY.
This is my little way of giving back to my world and helping to build this system that has been of a great deal of blessing to me financially.
I am hopeful that the great Hive users with whale stakes of HIVE, LEO, SPORTS, CHARY and CTP will support this initiative.
Posted Using LeoFinance