A few days ago I shilled you guys Travala (AVA) and honestly, the more I learn about it the harder I get! Anyways, today I staked 5k coins (out of the total 20k I bought) and became a smart 5 member: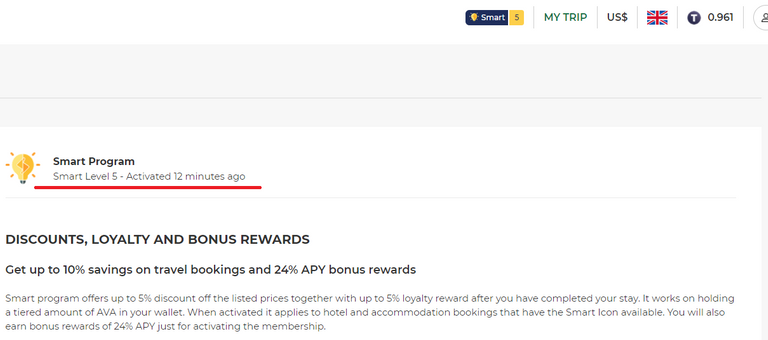 In case you wonder why I didn't stake more, 5k is the maximum allowed per person.
Anyways, just look at all those sexy bonuses I get: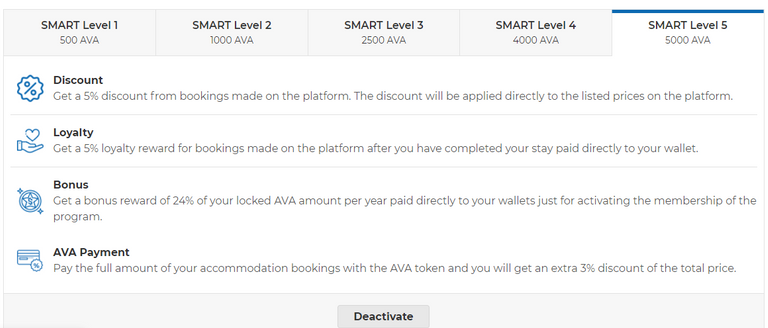 All these discounts, combined with a 24% APY....hmmm.. I feel like next year's holidays are gonna be free thanks to the staking rewards! Or as a guy on telegram told me, more like free lifetime holidays! LOL.
Interestingly, I am following the number of people staking their coins (there is a telegram room for that) and the number of staked coins keeps going up and up! Two days ago it was around 9.880.000, and as we speak it's 9.940.000. That's almost 1/4 of the total circulation locked!
I thought I was over with buying AVA but seeing how the number of locked coins keeps going up and up, I will keep buying a couple everyday using my liquid hive earnings. After all, it's still 190 # in the coinmarket so there's A LOT of room for growth!
Imo, AVA is definitely a coin you should have in your watchlist. Staking, coin buys and burns, real product and use case, low circulation and good marketing... It literally has everything!
Here's a post where I talk more about it in case you want to learn more :)
Disclaimer
Not financial advice. Blah!
Posted Using LeoFinance Beta