Here is something fresh right from the Twitter land: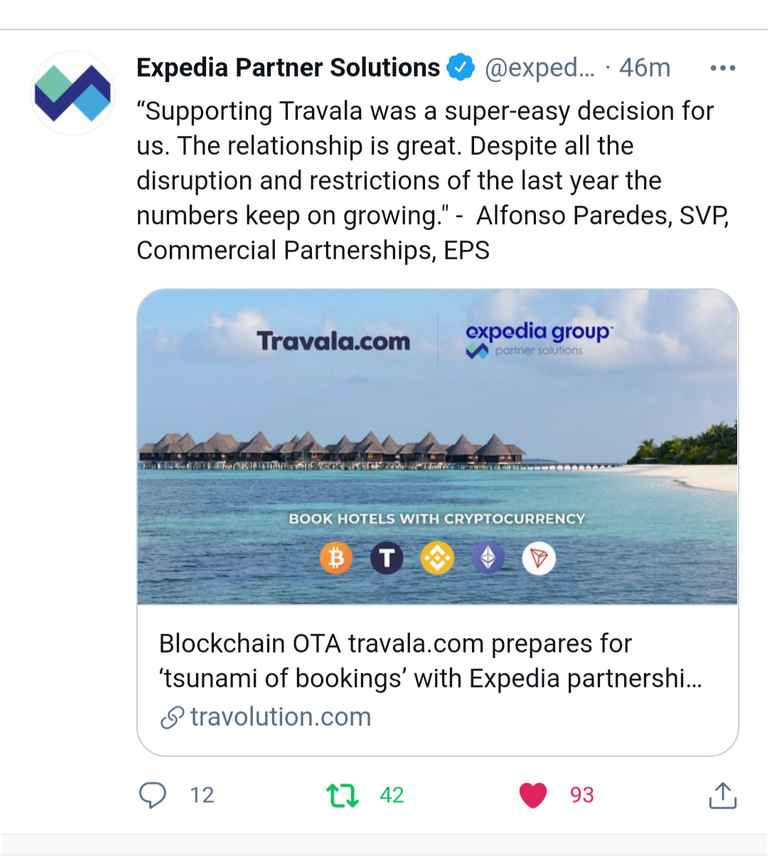 In the past, Expedia had tried to incorporate cryptocurrencies into their system, but but lately they seem to have focused on their partnership with travala.
And as time passes, this partnership seems to get stronger and stronger. And in case you wonder, here are some statistics about Expedia: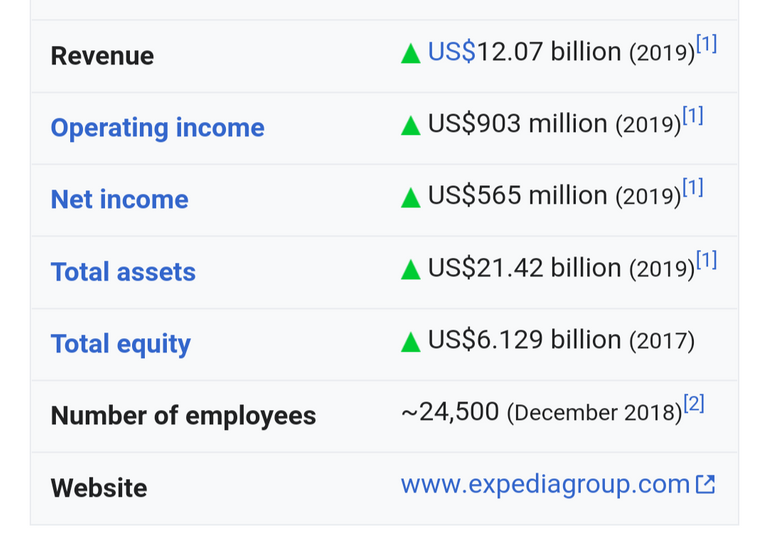 Honestly, I always thought it would take one or two years before the tokenomics hit hard enough (buy backs, burns etc etc) for each AVA coin to be worth around $100. But with Expedia and binance backing it up and shilling it harder and harder in the recent months it might even happen this year.
And that would make me happy. And give me plenty of hard ons.
🌒?
Soon!
Posted Using LeoFinance Beta