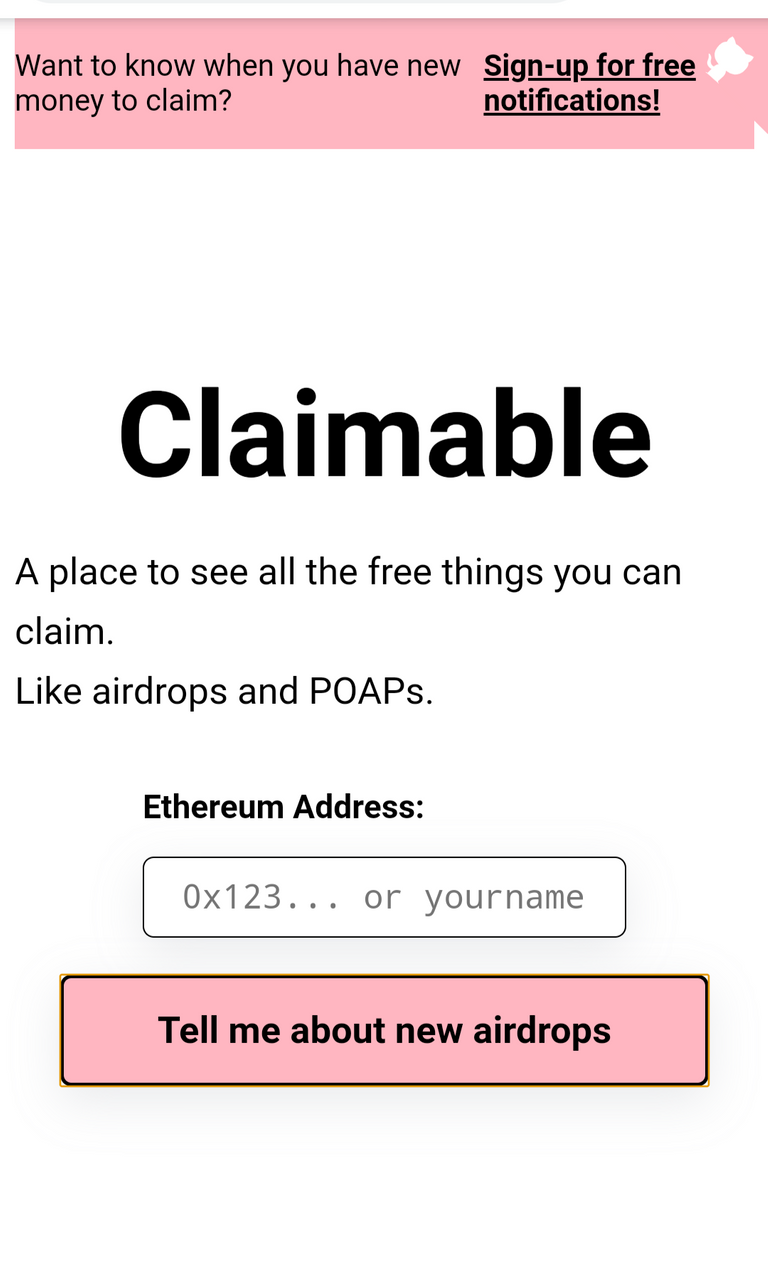 Here's something cool I just stumbled upon for all you freebie hunters out there:
Just insert your eth address and it will show you if there any free eth airdrops for you to claim.
You can also subscribe if you like to get mail notifications in case something new pop ups!
I tried mine, don't have any free money waiting for me, probably because I only rarely use eth for a handful of tokens and also because I haven't been doing much defi shit.
Hope you have better luck than me :D
Posted Using LeoFinance Beta